Donor Profile: Dr. Ron Shoha (MS 1973) – An endodontist who believes in paying it forward through the School of Dentistry

9

min read
This profile is one in an ongoing series highlighting School of Dentistry alumni, donors and students.
__________________________

Ron Shoha likes improvement. Even if things are good now, he wants them to be better down the road.
It was a theme of his career as an endodontist and now, in retirement, it's a theme as he continues to work as an adjunct faculty member and financial donor for the endodontics graduate program at the School of Dentistry.
He looks back on a very successful endodontics career during which he and his longtime partners at Endodontics PC treated thousands of patients over the years at the practice's offices in Dearborn and several other suburban Detroit locations. Like all dental specialties, endodontics has continually evolved and Shoha wanted to be out front in using the latest techniques and instruments as the procedures for performing root canals and implants advanced.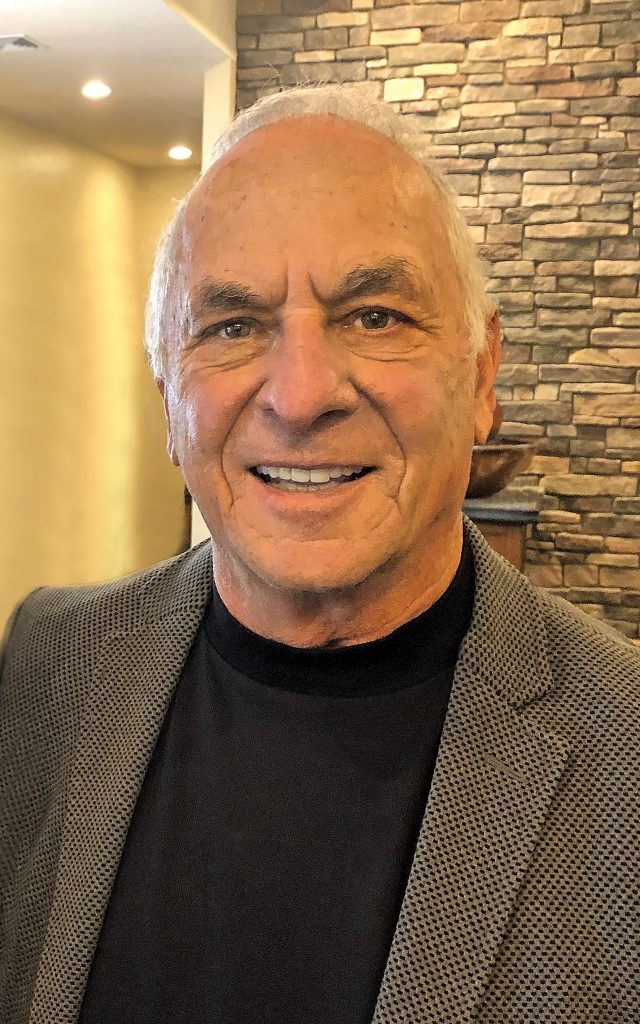 Endodontics was not originally on Shoha's career list. As an undergraduate at the University of Detroit, he was interested in dentistry after watching his older brother Dominick go through the UD dental school. But there was one hang-up: Ron didn't like the idea of causing pain for a patient, particularly the intimidating thought of using a needle to inject anesthetic into the patient's gum. A visit to his own dentist solved the problem. "He asked what I was thinking of doing as a career. I said I'd like to be a dentist, but I don't think I could give a shot to anybody, sticking a needle in people's mouths. And he says, 'Well, that's helping the patient. You are taking pain away, you are not giving pain. This is a numbing thing. You numb the patient and you can do anything you want.' And that minute changed me. All of a sudden, I wanted to be a dentist and thought I could do it. When I got to dental school, anesthesia was my best class."
Ron was admitted to the UD dental school after three years of undergrad study. When he graduated with his DDS in 1969, he joined his brother's practice and began learning more about the various specialties from his brother and the local dentist community. An early interest in orthodontics was replaced by a fascination with endodontics, which better reflected Shoha's preference for quickly making a difference for his patients, rather than the more extended, longer-term treatment required for orthodontics.
After two years of general dentistry practice, in 1971 Shoha filled a last-minute opening in endodontics graduate program at the U-M dental school. He spent the next two years immersed in practicing and researching all things endo under the program's director, John Dawson. "What I liked about Dawson was that he let us research it, let us look at things, let us try things with the proper help. He would let you do anything as long as you did it well." That was a formative time for Shoha, even as U-M continued to use the "silver point" method of root canals as most of the endodontics world was switching to gutta-percha, which is still the preferred material today. Shoha used the silver-point method for his board examination because he knew it so well, but fairly quickly switched to gutta-percha as he started his endo practice after earning his MS in 1973.
Shoha had been practicing solo in Dearborn for only a little more than a year when two local endodontists – Ron Michaelson and Arnold Zuroff – asked him to join their practice, which he did in 1975. The resulting Endodontics PC grew into one of the leading endodontic practices in the Detroit area and still is. The initial three partners added associates at various times over the years and worked to keep the practice at the forefront of endodontics.
"Early on, over the first 15 years or so, we were just doing root canals and it was OK," Shoha recalls. "We were helping a lot of people, but it wasn't state-of-the-art. Patients were coming back after a few years when things would break down and we would re-do the work. We were doing nice work, but we wanted to make things last longer and better." At the time, the early 1990s, a movement in endodontics was introducing the use of microscopes to more precisely determine the condition of teeth. Michaelson, Shoha and Zuroff went to California several times for a series of seminars in the use of endodontic microscopes from Cliff Ruddle and Gary Carr, who were early adopters and became well-known proponents of the technology.
The practice bought into the new technology, figuratively and literally, at a time when not every endodontist was convinced microscopes were of value. A significant amount of training was required, not only for the endodontists, but for their staff. Once the use of microscopes was ingrained into the practice, their advantages were obvious and there was no going back. It allowed the endodontist to view tiny details inside a patient's tooth, find hidden canals, preserve more tooth structure and generally improve diagnosis and treatment. An added benefit was improving ergonomics for the dentist.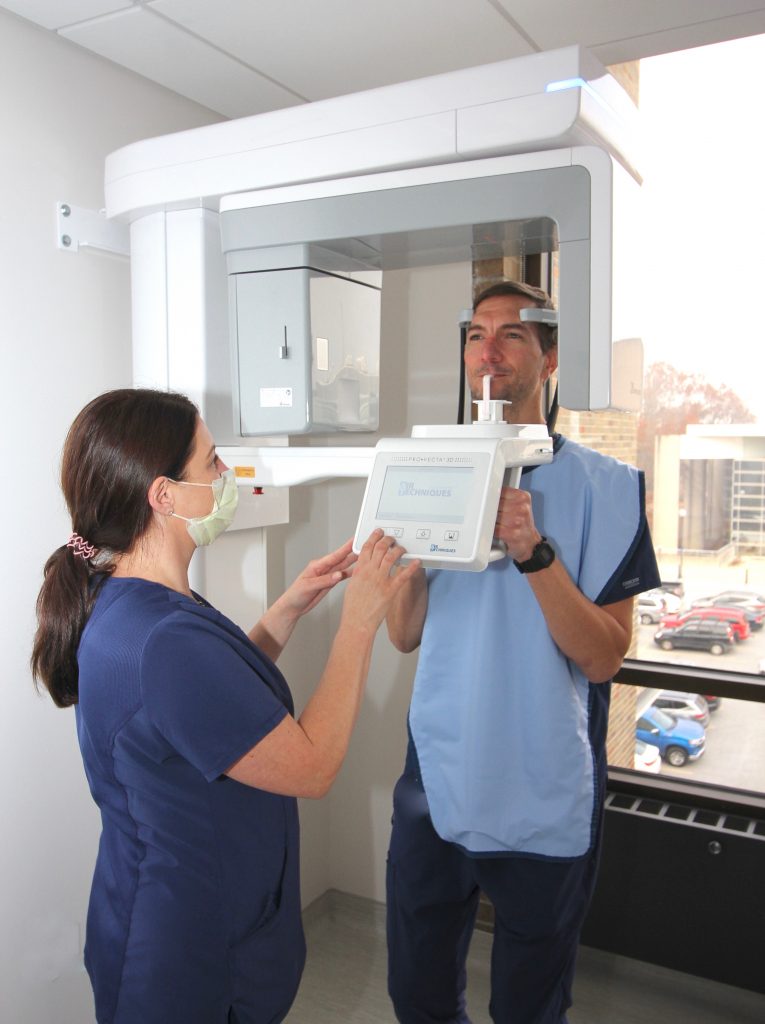 Three or four years later, when the practice purchased the next generation of the expensive microscopes, Shoha and his partners approached the endo program at the U-M dental school. They asked if the program would be interested in integrating microscopy into the curriculum with a donation of the practice's used scopes. The program accepted the challenge and the gift became the first of Shoha's major contributions to the U-M endo program, continuing to the current day.
"We bought the microscopes for our practice because we wanted to be the best endodontists around," Shoha said. "It made sense to transfer that knowledge to the program training endodontists."
The donation and Shoha's start as an adjunct faculty member about the same time was the beginning of a mutually beneficial relationship with the U-M endo program through several program directors to the present. Current director Neville McDonald praises Shoha's long-term commitment to the program. "Ron has remained actively involved with the program as it has changed over the years," McDonald said. "Just having him involved and being able to bounce ideas off him has been very helpful over my time here."
Shoha's adjunct faculty position began in the mid-1990s and he shared his knowledge in clinic about once a month for many years. After retiring from his practice in 2019, he is in the dental school endo clinic for shorter periods from May to November since he divides his time between residences in Bingham Farms, Michigan, and the Naples, Florida, area.
Shoha said the donation of the used microscopes back in the 1990s provided a deep satisfaction in realizing what it meant for training the next generation of endodontists. It's an ideal he has nurtured over the many years that he practiced and guided graduate students in his specialty. A few years ago he made a major financial gift to the endo program and specified that McDonald use it for microscopes as the school underwent a renovation and equipment upgrade throughout the building.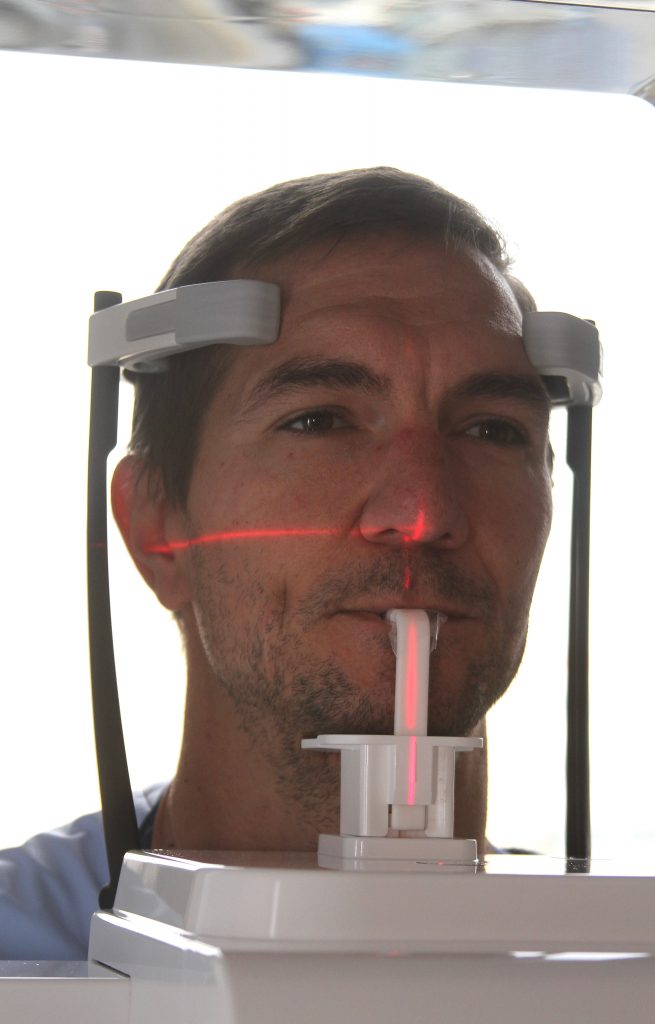 More recently, as the renovation was finishing, Shoha asked McDonald what else the program could use. The answer was a Cone-Beam Computed Tomography scanner, or CBCT, but those are expensive, around $50,000, McDonald warned. Shoha's answer: "OK, it's yours, go buy it."
"I was lucky that I had extra money and I wanted Neville to be able to round out his clinic," Shoha said. As dentistry and endodontics have evolved, Shoha knew the value of digital technology that allows both wide and sectional 3-dimensional scans of the oral cavity and teeth. The more information the clinician has, the better, faster and more successful the treatment will be. "The 3-D image from the CBCT is like holding the tooth in your hand," Shoha said. "You can rotate it, look at each side of it. It's incredible."
McDonald thanked Shoha by designating the location of the new CBCT scanner, in Room 3340A, as the Shoha Imaging Room. "I thought that was nice, but I didn't need it," Shoha said. "It was just something I wanted to do – to help the program ever since I made that first donation of the microscopes back in the mid-90s."
As he reflects on his long career and choice of endodontics, Shoha says it has been rewarding to have helped thousands of patients by eliminating their pain and saving their teeth. "I have no regrets," he said, then acknowledging the teamwork of colleagues and grad students he has worked with. "All of the great cases we've worked on – I could fill up a book with that."
At the end of a recent interview about his career, Shoha muses that it was a valuable exercise that forced him to think about where he started and how he and his profession evolved over the decades. "It's good to think about where we've come from and what we've done," he said.
###
The University of Michigan School of Dentistry is one of the nation's leading dental schools engaged in oral healthcare education, research, patient care and community service. General dental care clinics and specialty clinics providing advanced treatment enable the school to offer dental services and programs to patients throughout Michigan. Classroom and clinic instruction prepare future dentists, dental specialists and dental hygienists for practice in private offices, hospitals, academia and public agencies. Research seeks to discover and apply new knowledge that can help patients worldwide. For more information about the School of Dentistry, visit us on the Web at: www.dent.umich.edu. Contact: Lynn Monson, associate director of communications, at dentistry.communications@umich.edu, or (734) 615-1971.