Faculty member Joshua Emrick part of team receiving major NIH grant for pain management research

4

min read
Ann Arbor, Mich., Nov. 1, 2022 – A University of Michigan School of Dentistry faculty member is among researchers joining an important National Institutes of Health (NIH) initiative focused on improving prevention and treatment strategies for opioid addiction, and enhancing pain management.
Joshua Emrick, an assistant professor of dentistry in the Department of Biologic and Materials Sciences & Prosthodontics, is part of a new consortium of select researchers from around the country who received substantial grants announced Oct. 27 by the NIH.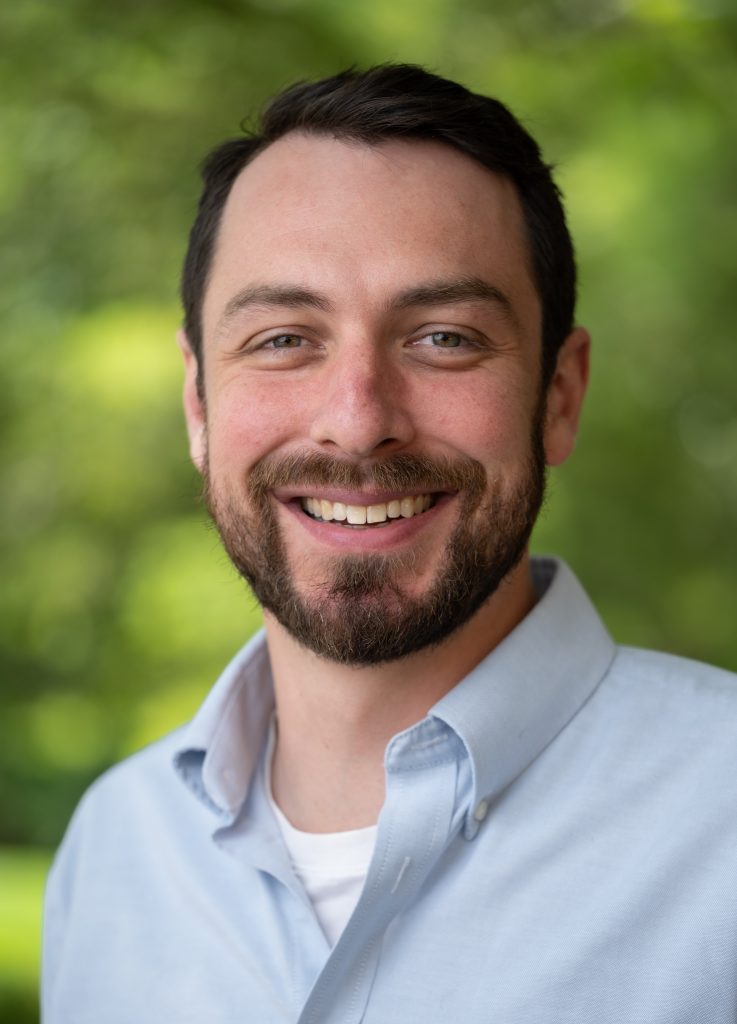 The Restoring Joint Health and Function to Reduce Pain Consortium, or RE-JOIN, consists of five research teams working together to map the network of sensory nerves that connect to joints. Researchers will create 3-D maps of the different types of sensory neurons focusing on two joints: the temporomandibular joint (TMJ), better known as the jaw joint, and the knee. The work aims to discover which neurons influence and trigger pain. The findings could potentially lead to novel, more precise therapies for reducing joint pain and deterioration, as well as restoring healthy joints.
Emrick is one of three Principal Investigators on a team led by Christopher Donnelly, an assistant professor at the Duke University School of Medicine. Donnelly is a U-M alumnus who earned his dual DDS-PhD degrees at the School of Dentistry in 2018. The team's third PI is Dawen Cai, an associate professor in the departments of Cell and Developmental Biology and Biophysics at the U-M Medical School.
The team received a $5.7 million grant for three years, with a likely two-year extension and additional funding, for its project, "Neural Anatomy of the Murine and Human Temporomandibular Joint." It will define the properties of sensory neurons that innervate tissues which form the temporomandibular joint. The Public Health Relevance Statement that accompanies the project abstract notes that the research is designed to provide "an understanding of the neurological mechanisms that underlie chronic orofacial pain in patients with temporomandibular disorders, thereby facilitating the development of new therapeutic approaches to treat temporomandibular disorders and associated pain."
Emrick said chronic pain of the TMJ and the tissues surrounding it is a significant health burden. Temporomandibular disorders (TMDs) are the most common form of chronic orofacial pain, affecting 5 percent of U.S. adults, the researchers note. "RE-JOIN brings together multiple groups across the country to discover which neurons target the tissues of the jaw joint and contribute to pain," Emrick said. "We hope to understand if parts of the TMJ are preferentially innervated by pain-sensing neurons at any stage from health to disease. Ultimately, we will determine which joint components and distinct neurons should be targeted for pain relief."
The team uses mouse models and a suite of start-of-the-art techniques to visualize microscopic neural endings in the jaw tissues and detect when they are sending information to the brain. The goal is to produce an anatomical and functional map of the sensory architecture of the temporomandibular joint tissues in mice and humans. That will allow researchers to determine which tissues are more likely to cause underlying problems with the TMJ and pain.
With both a DDS degree and a PhD in neuroscience, Emrick describes himself as a neuroscientist who also happens to have clinical training in dentistry. He pursued training with world-renowned sensory biologists Nicholas Ryba and David Julius (Nobel Prize, 2021). Emrick has a particular interest in the molecular, cellular and anatomical basis of how neurons deliver information from the parts of the head and mouth. "Our rich oro-sensory experience includes exquisite tactile ability as well as debilitating TMJ pain or toothaches. With a better understanding of these mechanisms, we hope to alleviate the nastier experiences for human patients," he said.
RE-JOIN is part of the NIH's Helping to End Addiction Long-term Initiative, or HEAL Initiative, an aggressive, trans-NIH effort created in 2018 to speed scientific solutions to stem the national opioid public health crisis. The five RE-JOIN awards announced Thursday are funded by the HEAL Initiative and administered by the National Institute of Arthritis and Musculoskeletal and Skin Diseases, the principal NIH institute funding research related to musculoskeletal diseases.
The abstract of the Donnelly-Emrick-Cai project can be found here.
More information on the five new NIH grants is available here on the NIH website.
###
The University of Michigan School of Dentistry is one of the nation's leading dental schools engaged in oral healthcare education, research, patient care and community service. General dental care clinics and specialty clinics providing advanced treatment enable the school to offer dental services and programs to patients throughout Michigan. Classroom and clinic instruction prepare future dentists, dental specialists and dental hygienists for practice in private offices, hospitals, academia and public agencies. Research seeks to discover and apply new knowledge that can help patients worldwide. For more information about the School of Dentistry, visit us on the Web at: www.dent.umich.edu. Contact: Lynn Monson, associate director of communications, at dentistry.communications@umich.edu, or (734) 615-1971.