Faculty member's study shows people who receive periodontal care have better outcomes after heart attack

3

min read
Ann Arbor, Mich., Sept. 26, 2022 – People who are treated for heart attacks have shorter hospital stays if they were previously receiving regular periodontal care, according to a new study by a team of researchers including a University of Michigan School of Dentistry faculty member.
The study adds to the growing body of evidence linking good oral health to overall health, said Dr. Romesh Nalliah, Associate Dean for Patient services and clinical professor of dentistry.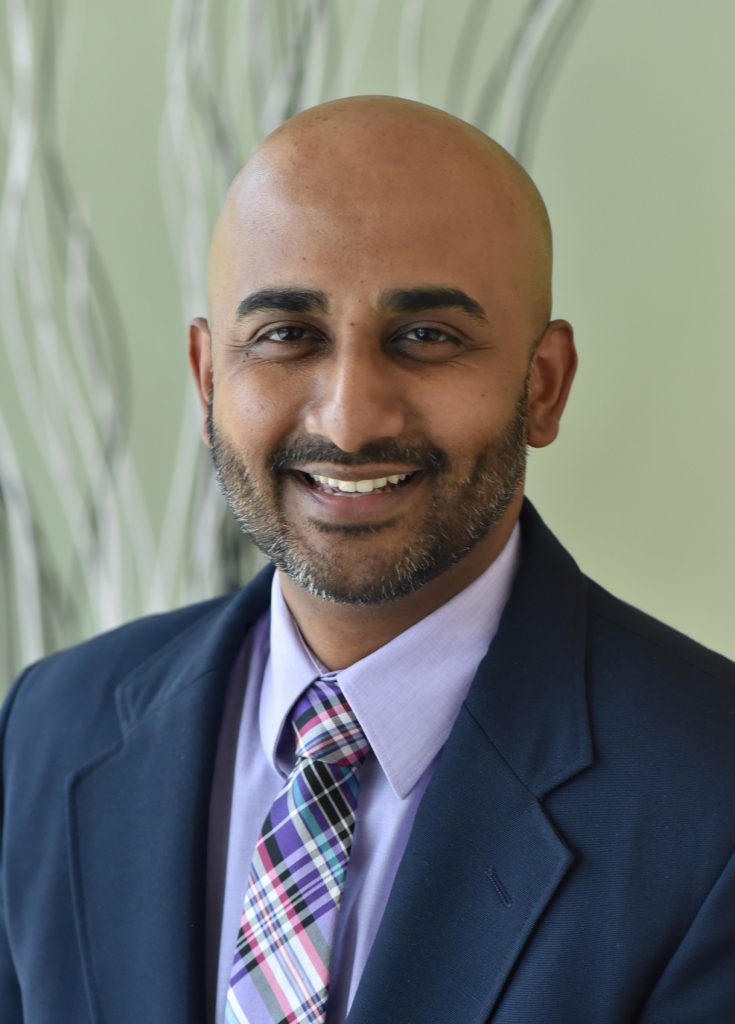 The study found that heart attack patients who receive regular periodontal maintenance care have shorter hospital stays, while those with no dental care have the longest hospital stays after a heart attack, also known as acute myocardial infarction, or AMI.
"Early intervention to insure stable periodontal health in patients with risk factors for AMI could reduce downstream hospital resource use," the study concludes. "Better collaborative care of patients between medical and dental teams could reduce worse outcomes of AMI hospitalization."
Nalliah said dentistry is often practiced in isolation from overall health care. "Our results add weight to the evidence that medical and dental health are closely interrelated," he said. "More and more studies like ours are showing that it is a mistake to practice medicine without the thoughtful consideration of the patient's oral health."
Nalliah noted the study also points to the importance and need for health insurance coverage to include dental procedures as part of a person's overall health plan, rather than as an optional add-on.
Big-data studies like Nalliah's are observational in nature and cannot prove causality. However, policymakers, insurance companies and hospitals must pay attention to the large number of observational studies showing an association between oral health and periodontal disease, he said. Nalliah's study is receiving widespread attention in publications across the country after it was published in the Journal of the American Dental Association (JADA)..
Nalliah and co-authors Tanima Basu, a senior statistician at the Michigan Hospital Medicine Safety Consortium, and Chiang-Hua Chang, research assistant professor at Michigan Medicine, examined an administrative database with millions of privately insured patients that includes de-identified medical, drug, and dental claims information. The researchers focused on a small subset of the massive database that identified patients receiving periodontal care, dental cleanings or no dental care during 2016-2018 and who had a heart attack in 2017.
A more detailed summary of the study, with extended audio comments from Nalliah, was published by the University of Michigan news service here.
An abstract of the study in JADA is here.
###
The University of Michigan School of Dentistry is one of the nation's leading dental schools engaged in oral healthcare education, research, patient care and community service. General dental care clinics and specialty clinics providing advanced treatment enable the school to offer dental services and programs to patients throughout Michigan. Classroom and clinic instruction prepare future dentists, dental specialists and dental hygienists for practice in private offices, hospitals, academia and public agencies. Research seeks to discover and apply new knowledge that can help patients worldwide. For more information about the School of Dentistry, visit us on the Web at: www.dent.umich.edu. Contact: Lynn Monson, associate director of communications, at dentistry.communications@umich.edu, or (734) 615-1971.