Free Mouth Guard Clinic June 22

2

min read
Ann Arbor, MI — May 2, 2013 — The University of Michigan School of Dentistry will be holding its annual Mouth Guard Clinic for amateur athletes on Saturday, June 22. Athletes who plan to play football, ice hockey, basketball, soccer or other sports in the near future are invited to be fitted for a free customized mouth guard at the School located on the Central Campus at 1011 N. University Ave.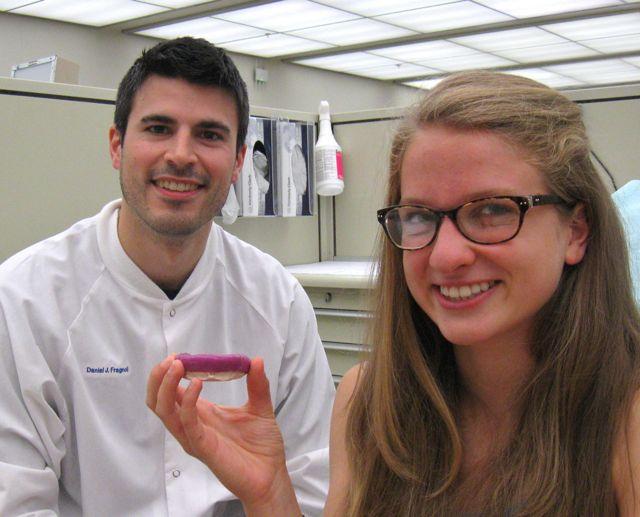 No appointment is necessary. Registration for the program begins at 8:30 a.m. From 9:00 a.m. until noon, dental and dental hygiene students will make mouth guards for the first 120 athletes ages 5 and older.
A brief medical history and consent form must be filled out by each student athlete or a parent or guardian if the student athlete is not 18 years old. Athletes will be assigned a number and called in numerical order. Depending on the size of the crowd, the wait time is expected to be about 30 minutes.
Each athlete will be greeted by a dental student and asked to choose the color of their mouth guard and if they wish to have a strap attached. The athlete will then spend about 15 or 20 minutes in a dental chair while an impression of their teeth is taken. The finished product will be available for pickup about two hours later.
Before returning home, athletes will try on the mouth guard. A student dentist or clinical faculty member will check to ensure a proper fit. If any final adjustments are needed, those will be completed at that time.
According to Dr. Kenneth May, associate professor of dentistry, "A customized mouth guard is one of the most important, yet probably one of the most overlooked or neglected pieces of sports equipment. Those made by our dental and dental hygiene students are comfortable to wear and more likely to be used," he said. That customized fit, he added, helps to blunt the force of impact caused by falls or contact. He added that a properly fitting mouth guard helps protect teeth and minimizes injuries to the mouth and other vital structures as a result of a blow to the head or body.
Free parking will be available for the Mouth Guard Clinic.
A parent or guardian driving to the School of Dentistry should enter the Fletcher Street parking structure and take the DOWN ramp to park their vehicle on Level 5. After leaving the vehicle, take the elevator in the parking structure to Level "P" to enter the dental school. Parking on the upper level of the Fletcher Street structure will not be allowed.