School presents annual Ida Gray Awards during DEI Day program

8

min read
Ann Arbor, Mich., March 10, 2023 – Three members of the School of Dentistry community were honored Tuesday during the school's annual Diversity, Equity and Inclusion Day.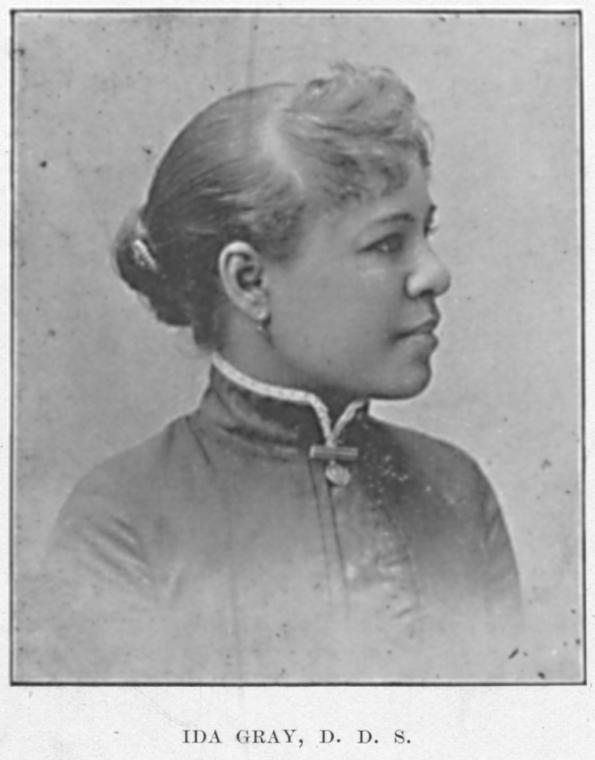 Since 1997, the centerpiece of the DEI Day program is a presentation of the Ida Gray Awards to call attention to the school's longstanding vision and values aimed at celebrating diversity. The award is named for Dr. Ida Gray, the first Black woman in the country to earn a DDS when she graduated from the School of Dentistry in 1890. She was also the first Black woman to practice dentistry in Chicago.
Students, faculty and staff nominate individuals who have contributed to the advancement of diversity and improvement in the climate for work, learning, research and patient care. Award recipients are selected by the school's Diversity, Equity and Inclusion Multicultural Affairs Committee.
This year's honorees announced during the virtual DEI program are: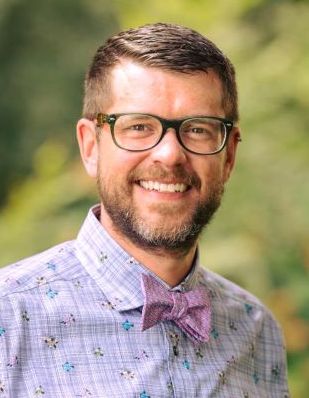 • Staff member: Todd Brown, a senior research administrator in the Office of Grants and Contracts. A nominator said Brown continuously offers his talents in maintaining a warm, respectful, professional and caring climate at the school. "Todd has an uncanny ability to create new dialogue among persons of diverse cultural backgrounds within the Office of Grants and Contracts, or working with the Office of Research at U-M, with other departments at U-M, and with collaborating institutions nationally and internationally," the nominator wrote. "It is impressive how Todd shows creativity in creating a climate of care, acceptance and welcome within our Office of Grants and Contracts that is a role model for his colleagues. … Undoubtedly, Todd assists all of us in the education of diversity through speaking, writing and living by example." In accepting the award, Brown said he was humbled but happy to be recognized for something he has always tried to do. "From an early age, I've always wanted to create an environment that made everyone feel included," he said, adding that it is heartening "to know that I am doing a good job and that I've been recognized as offering that type of environment."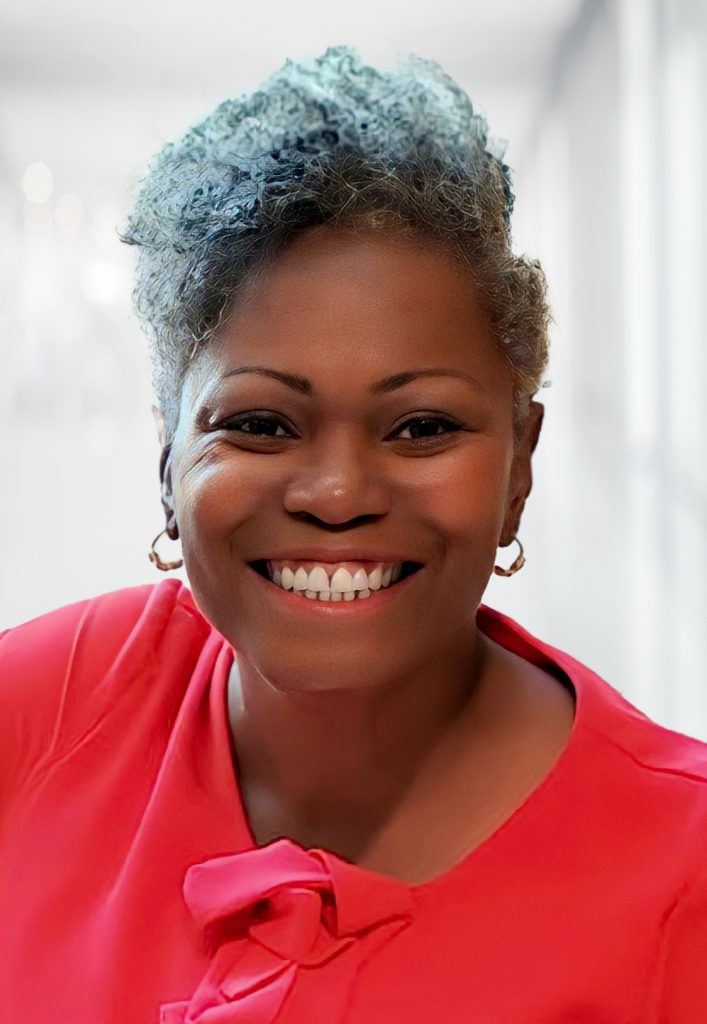 • Faculty: Dr. Colonya Calhoun, adjunct clinical associate professor in the Department of Oral and Maxillofacial Surgery/Hospital Dentistry. A nominator praised Calhoun's mentoring of pre-doctoral students, Oral and Maxillofacial Surgery residents and dental assistants, as well as a "super-caring" approach with patients and their families. "She displays a strength of leadership and knowledge in all she does," the nominator said. "She embodies a commitment to diversity and has a beautiful welcoming spirit to all she encounters. She serves as a willing mentor and role model to all students she encounters. She is always asking questions and using the Socratic method to draw out the best of her students." She is also a writer and has written several textbooks, and is a talented singer who has performed at the school. In accepting the award, Calhoun noted, "I didn't start off being a mentor, I started off being mentored." She said her mother was her first mentor, along with a grandmother and other "strong, powerful women in my family." She also thanked her mentors in dentistry, including Dr. Marilyn Woolfolk, a retired assistant dean at the school, as well as Dr. Todd Ester, Assistant Dean for Diversity, Equity and Inclusion. "It feels good to be recognized for the fact that I love the students and I love to pour into them and to make them feel like they are all valued," Calhoun said.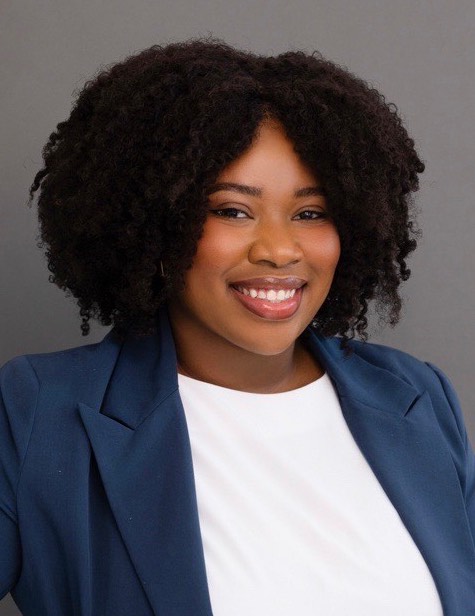 • Student: Brea Fleming, a fourth-year dental student who graduates in May. Fleming was cited for her work in welcoming new students and engaging with existing students at all levels on both dentistry and personal issues. She regularly creates videos and takes photos that she shares across the school and at school events, including in her role the last two years as historian of the U-M chapter of the Student National Dental Association. Said a nominator: "Not one active or participating member of this organization could deny or refute the immense importance and energy Brea brings forward. She has captured moments of our joy through photography and videos. She has taken her time to show us how joyful and powerful it is to be with one another through her poignant videos she's shared during conferences and events such as King's Feast. Brea is always looking for ways to celebrate the achievement of the people in her community." She was also cited for outstanding patient care, willingness to share her dentistry knowledge with other students, and her personal skills in offering a sounding board and dialogue for others on personal issues. In accepting the award, Fleming credited faculty and others who have helped create the culture of DEI at the school. "I really don't think I would be here without the people who came before me – the Ida Grays, the Dr. Todd Esters, the Dr. Kenneth Mays," she said. "They really laid the groundwork and reached back to the people who were coming behind them. I truly try to embody that in everything I do. To receive an award honoring that is truly special."
Also during the DEI program, Dr. Todd Ester gave a brief update on the DEI plans that are underway with both the university and the dental school. He thanked everyone across the school who took the 2022 Climate Survey last fall. The final report with findings of that survey will be presented this spring in conjunction with the Diversity, Equity and Inclusion Multicultural Affairs Committee. It will be followed by a town hall meeting for faculty, staff and students. It is part of a campus-wide DEI 2.0 strategic plan that seeks to advance beyond the previous DEI 1.0 strategic plan over the last five years.
Ester said the top three priorities moving forward will be:
• People – recruiting, retaining and developing a diverse community for faculty, staff, students and patients at the dental school.
• Process – how members of the school community can create an inclusive and equitable climate and how to achieve equitable programming for staff, faculty and students.
• Products – how to support innovative and inclusive teaching, research and service at the school, and how to help students feel more acclimated to the space.
More information on the school's DEI initiatives led by the Office of Diversity, Equity and Inclusion can be found here.
_________________
Previous Recipients of the Ida Gray Award Since Its Inception in 1997
2022 – Vidya Ramaswamy, Robert Harvey III, Dr. Ryan Shinska
2021 – Gail Oljace, Dr. Carlos Gonzalez-Cabezas, Randon Campbell, Dr. Jessica Rickert
2020 – Said Al-Jazaeri, Kim Huner, Dr. Larry Salzmann
2019 – Carl Buchanon II, Dinella Crosby, Dr. Kevin Sloan
2018 – Kelsie Pittel, Hussain Haider, Dr. Shahrzad (Sherry) Mirafzali, Dr. Elliott Hill
2017 – Dr. Kenneth B. May, Carlotta Fantin-Yusta, Teresa Patterson
2016 – Dr. Bonita Neighbors, Guneet Kohli, Dean Laurie McCauley
2015 – Dr. David White, My Yang, Dr. Margherita Fontana
2014 – Scott Ward, John Squires, Isabel C. Castillo
2013 – Jauana Gissendanner, Elizabeth Easter, Wolverine Patriot Project
2012 – Ricardo Lugo, Dr. Henry Temple, Dr. James Lee
2011 – Christinel Dima, Evelyn Lucas-Perry, Dr. Sharon Brooks
2010 – Synthinia Pryor, Javier Johnson, Dr. Preetha Kanjirath
2009 – Dr. Ali Nikoo, Nejay Ananaba, Dean Peter Polverini
2008 – Elizabeth Rodriguez, Joan Anderson, Dr. William Gregory
2007 – Patricia Anderson, Brent Frey, Dr. Marilyn Woolfolk
2006 – Tamanika Terry Stewart, Paul Lopez, Dr. George Taylor
2005 – Diane Nixon, Justin Smith, Dr. Todd Ester
2004 – Patricia Katcher, Erika J. Tyler, Dr. Graham R. Holland
2003 – Cara Voss, Paulta Lloyd, Dean William Kotowicz
2001 – Cheryl Quiney, Damon Watson
2000 – Dr. Emerson Robinson
1999 – Dr. Lisa Tedesco
1998 – Dr. Marita Inglehart
1997 – Dr. Lee Jones
###
The University of Michigan School of Dentistry is one of the nation's leading dental schools engaged in oral healthcare education, research, patient care and community service. General dental care clinics and specialty clinics providing advanced treatment enable the school to offer dental services and programs to patients throughout Michigan. Classroom and clinic instruction prepare future dentists, dental specialists and dental hygienists for practice in private offices, hospitals, academia and public agencies. Research seeks to discover and apply new knowledge that can help patients worldwide. For more information about the School of Dentistry, visit us on the Web at: www.dent.umich.edu. Contact: Lynn Monson, associate director of communications, at dentistry.communications@umich.edu, or (734) 615-1971.