School of Dentistry to host MLK Health Sciences Lecture on Jan. 16

4

min read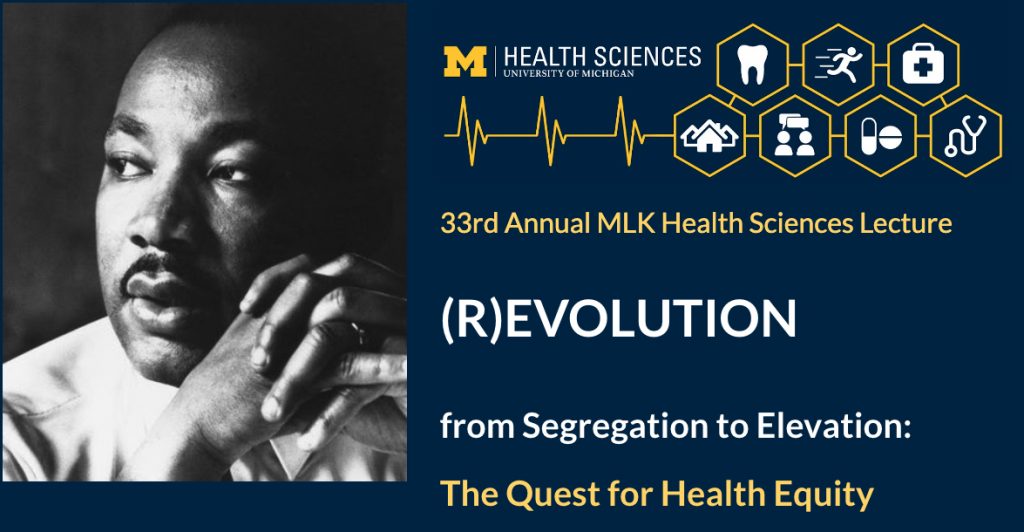 Ann Arbor, Mich., Jan. 6, 2023 – The University of Michigan School of Dentistry is the lead host this year for the 33rd annual MLK Health Sciences Lecture, set for Monday, Jan. 16.
The 2023 theme is "(R)evolution – from Segregation to Elevation: The Quest for Health Equity." The keynote lecture will be delivered by Dr. George W. Taylor, Associate Dean for Diversity, Equity and Inclusion at University of California-San Francisco School of Dentistry. The lecture will take place in Kellogg Auditorium at the U-M School of Dentistry, 1011 N. University Ave., on Monday, January 16, at 1 p.m. It will be available as a virtual webinar for those unable to attend the lecture in-person.
The Health Sciences event honoring the legacy of The Rev. Dr. Martin Luther King Jr. is an annual collaboration among U-M's schools of Dentistry, Kinesiology, Nursing, Public Health and Social Work; the College of Pharmacy; Michigan Medicine, its Office of Health Equity and Inclusion and the Medical School; and the Michigan Institute for Clinical Health and Research.
Other events that are part of the Health Sciences MLK programming include:
• A series of virtual dialogues on selected topics from a book by Harriet Washington: "Medical Apartheid: The Dark History of Medical Experimentation on Black Americans from Colonial Times to the Present." The virtual sessions are Jan. 10, Jan. 31, Feb. 21, March 21 and March 31. Discussions will focus on clinical studies involving African-American children as well as current studies involving citizens from African countries. Faculty, staff, students, post-doctoral fellows and research scientists are invited to participate.
• A Health and Wellness Yoga Session on Wednesday, Jan. 18, from 6 p.m.-7:30 p.m. at the Sindecuse Museum atrium at the School of Dentistry, led by second-year dental student Matthew Woods.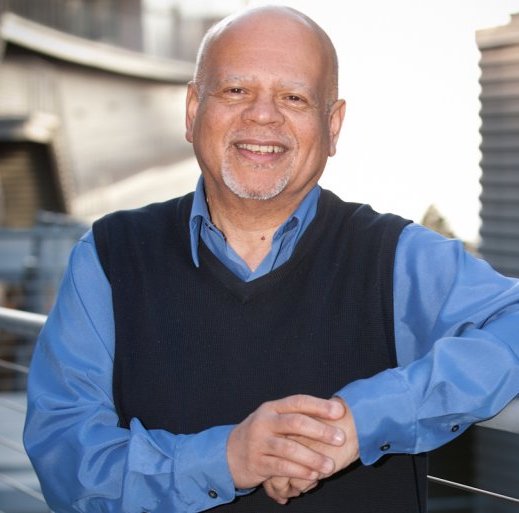 Dr. Taylor is a former faculty member at the U-M School of Dentistry and School of Public Health. At the UCSF dental school, he is a professor and member of the Department of Preventive and Restorative Dental Sciences in the Division of Oral Epidemiology and Dental Public Health. He is a board-certified specialist in Dental Public Health. He served as a dentist in the U.S. Air Force for four years and has had a career in academic dentistry for more than 40 years, teaching, conducting research and providing patient care. In his role as Associate Dean for Diversity and Inclusion at UCSF he works to strengthen the dental school as "a diverse and inclusive climate that empowers students, faculty and staff to be their true/genuine selves and to maximize their capacity in learning, working, serving and growing together."
Taylor's principal body of research has focused on relationships between oral and systemic health, particularly periodontal infection and diabetes outcomes. He is a Past President of the American Board of Dental Public Health, and he has also served on the Council on Scientific Affairs of the American Dental Association, and the National Institute of Dental and Craniofacial Research Board of Scientific Counselors. Additionally, he actively mentors students, residents and other faculty in their research and careers.
For more information on the Health Sciences MLK lecture and related events, go to the Health Sciences MLK website here.
For more information on the complete University of Michigan MLK celebration and events, go to the website of the Office of Academic Multicultural Initiatives here.
###
The University of Michigan School of Dentistry is one of the nation's leading dental schools engaged in oral healthcare education, research, patient care and community service. General dental care clinics and specialty clinics providing advanced treatment enable the school to offer dental services and programs to patients throughout Michigan. Classroom and clinic instruction prepare future dentists, dental specialists and dental hygienists for practice in private offices, hospitals, academia and public agencies. Research seeks to discover and apply new knowledge that can help patients worldwide. For more information about the School of Dentistry, visit us on the Web at: www.dent.umich.edu. Contact: Lynn Monson, associate director of communications, at dentistry.communications@umich.edu, or (734) 615-1971.