Dr. Cristiane Squarize will be the school's next Associate Dean for Faculty Affairs

3

min read
Ann Arbor, Mich., June 17, 2022 – School of Dentistry faculty member Dr. Cristiane Squarize has been appointed Associate Dean for Faculty Affairs for a five-year term beginning Sept. 1, 2022.
The University of Michigan Board of Regents approved the appointment at its monthly meeting Thursday. Squarize, an Associate Professor of Dentistry, was recommended for the position by Interim Dean Jan Hu and the school's Executive Committee.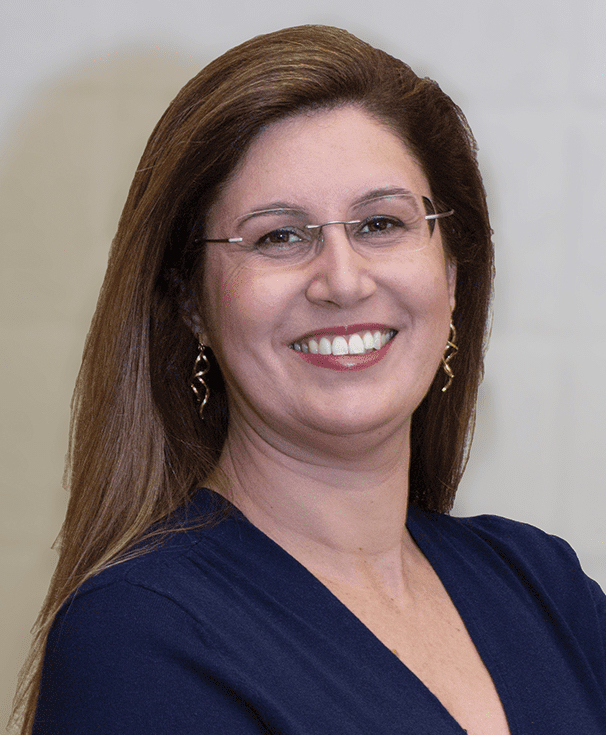 Squarize will be responsible for the leadership and management of faculty affairs, including faculty recruitment, appointments, promotion and tenure, equity and compensation, grievance, and professional standards for faculty. She will work with the school's Associate Dean for Academic Affairs and department chairs to develop programs that support faculty development and overall success.
Squarize succeeds Dr. Lynn Johnson, Associate Dean for Faculty Affairs and Institutional Effectiveness, who is stepping down as Associate Dean on Aug. 31 as she transitions to retirement later in the year.
Squarize joined the School of Dentistry in 2010 as an assistant professor in the Department of Periodontics and Oral Medicine, and was promoted to associate professor, with tenure, in 2018. She came to the school with a strong clinical training and research background. Prior to joining the school, she concluded her postdoctoral fellowship at the National Institute of Dental and Craniofacial Research at the National Institutes of Health in Bethesda, Maryland. During her postdoctoral studies, she uncovered the role of key genes involved in tissue regeneration and skin homeostasis. Prior to joining NIDCR, she received her DDS degree from the Catholic University of Campinas in Brazil, followed by her MSc and PhD degrees from the University of Sao Paulo.
In her roles as professor, mentor and scientist, Squarize teaches several courses and has mentored undergraduate, dental, dental hygiene, dental specialist, master's, doctoral and post-doctoral students, as well as junior faculty. She has an active and dynamic research program that focuses on key signaling pathways and epidermal stem cells' contribution to epithelial regeneration and disease. She has been continuously funded by the National Institute of General Medical Sciences at NIH, and has received a prestigious award from the Robert Wood Johnson Foundation, among others. She also has participated on committees of the American Association for Dental, Oral and Craniofacial Research (AADOCR) and the International Association of Dental Research, served as the President of the AADOCR Michigan Chapter and as a member of the AADOCR Council.
###
The University of Michigan School of Dentistry is one of the nation's leading dental schools engaged in oral healthcare education, research, patient care and community service. General dental care clinics and specialty clinics providing advanced treatment enable the school to offer dental services and programs to patients throughout Michigan. Classroom and clinic instruction prepare future dentists, dental specialists and dental hygienists for practice in private offices, hospitals, academia and public agencies. Research seeks to discover and apply new knowledge that can help patients worldwide. For more information about the School of Dentistry, visit us on the Web at: www.dent.umich.edu. Contact: Lynn Monson, associate director of communications, at dentistry.communications@umich.edu, or (734) 615-1971.