Dr. Yu Leo Lei interview featured by national research organization

2

min read
Ann Arbor, Mich., Dec. 6, 2021 – School of Dentistry faculty member Dr. Yu Leo Lei is featured in a "Member Spotlight" interview posted by the American Association of Dental, Oral and Craniofacial Research (AADOCR) on the national organization's website.
AADOCR, with 3,100 members, is the largest Division of the International Association of Dental Research (IADR).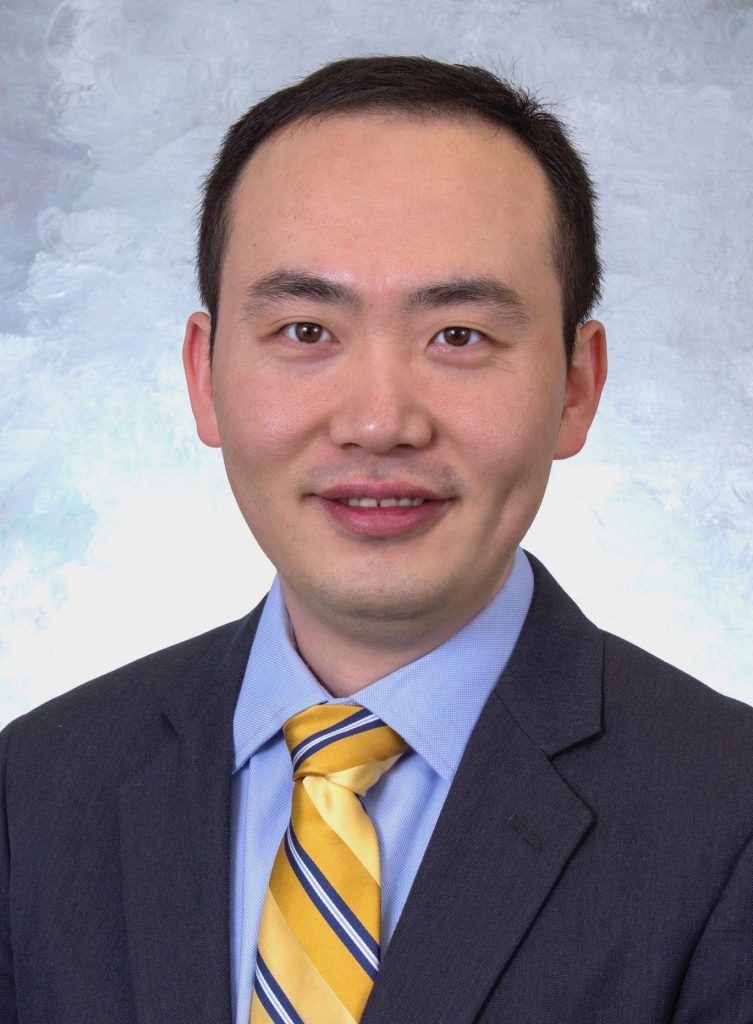 Dr. Lei is an Associate Professor of Dentistry in the Department of Periodontics and Oral Medicine and an Associate Professor of Otolaryngology – Head and Neck Surgery at Michigan Medicine. In the interview, Lei, an internationally recognized oral pathologist-immunologist, talks about his research, the importance of mentoring and why he thinks the term "diversity" should be used more broadly.
His research focuses on the innate immune sensing of cancers. It is supported by the federal government's Cancer Moonshot initiative, which helps his team collaborate with other experts to develop new strategies in the cancer research. Congress passed the 21st Century Cures Act in December 2016, authorizing $1.8 billion in funding for the Cancer Moonshot Initiative, which aims to achieve a decade's worth of transformative progress in cancer prevention, diagnosis and treatment in just five years.
Lei explains that his team has partnered "with bioinformaticians to engineer new pipelines for computational immunogenomics analysis; … with pharmaceutical scientists to produce nanoparticles that enhance innate immune activation; and … with head and neck surgeons to expedite the bidirectional translation of our research findings."
Lei serves on numerous institutional, foundational and national committees, such as the steering committee of the NCI Cancer Moonshot Immuno-Oncology Translational Network, the NCI PREVENT panel, and the University of Michigan Rogel Cancer Center Research Committee.
The interview can be found here on the AADOCR website.
###
The University of Michigan School of Dentistry is one of the nation's leading dental schools engaged in oral health care education, research, patient care and community service. General dental care clinics and specialty clinics providing advanced treatment enable the school to offer dental services and programs to patients throughout Michigan. Classroom and clinic instruction prepare future dentists, dental specialists and dental hygienists for practice in private offices, hospitals, academia and public agencies. Research seeks to discover and apply new knowledge that can help patients worldwide. For more information about the School of Dentistry, visit us on the Web at: www.dent.umich.edu. Contact: Lynn Monson, associate director of communications, at dentistry.communications@umich.edu, or (734) 615-1971.