Research team led by OMFS faculty member wins national award

2

min read
Ann Arbor, Mich, Oct. 8, 2021 – A team of researchers led by a University of Michigan School of Dentistry faculty member received a top award last week at the annual meeting of the American Association of Oral and Maxillofacial Surgeons (AAOMS).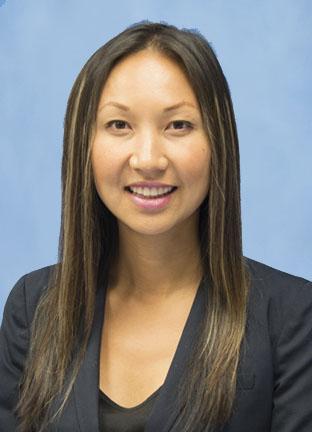 The Daniel M. Laskin Award, which recognizes the most outstanding article published in the Journal of Oral and Maxillofacial Surgery each year, was presented to a team led by Dr. Justine Moe, Assistant Professor of Dentistry in the Department of Oral and Maxillofacial Surgery/Hospital Dentistry (OMFS).
The Journal Editorial Board cited the 2020 article, "Oral Lichen Planus-Associated Oral Cavity Squamous Cell Carcinoma Is Associated With Improved Survival and Increased Risk of Recurrence." The award, sponsored by the Oral and Maxillofacial Surgery Foundation, was announced during the opening ceremony of the 103rd AAOMS Annual Meeting in Nashville, Tennessee.
The article was a comparative retrospective study of patients with a specific oral cancer. It analyzed survival as well as tumor recurrence.
Moe was the principal investigator and senior author, developing the research question and design of the study. Other authors with ties to the school's OMFS/Hospital Surgery department were Dr. David Best (DDS 2017), an OMFS resident who was first author; OMFS resident Dr. Curtis Herzog (DDS 2020); and Dr. Brent Ward, chair of the OMFS department.
Moe is Program Director of the OMFS Residency Training Program and the Associate Director of Head & Neck Oncologic and Microvascular Reconstructive Surgery Fellowship in the Michigan Medicine Department of Surgery, Section of Oral and Maxillofacial Surgery. She specializes in the treatment of head and neck cancer and non-cancerous tumors. Her clinical practice focuses on the comprehensive rehabilitation for facial deformities and tumor resection surgeries, including reconstructive surgery, dental implant rehabilitation and facial cosmetic procedures.
In alliance with AAOMS, the OMS Foundation works to enhance patient care quality and safety through advancing innovation in OMS research and education.
###
The University of Michigan School of Dentistry is one of the nation's leading dental schools engaged in oral health care education, research, patient care and community service. General dental care clinics and specialty clinics providing advanced treatment enable the school to offer dental services and programs to patients throughout Michigan. Classroom and clinic instruction prepare future dentists, dental specialists and dental hygienists for practice in private offices, hospitals, academia and public agencies. Research seeks to discover and apply new knowledge that can help patients worldwide. For more information about the School of Dentistry, visit us on the Web at: www.dent.umich.edu. Contact: Lynn Monson, associate director of communications, at dentistry.communications@umich.edu, or (734) 615-1971.