Dr. Margherita Fontana to receive evidence-based dentistry award from ADA

3

min read
Ann Arbor, Mich., Oct. 7, 2021 – School of Dentistry faculty member Dr. Margherita Fontana will receive the Evidence-Based Dentistry Accomplished Faculty Award from the American Dental Association (ADA) at its annual conference next week.
The award is one of three Evidence-Based Dentistry (EBD) Faculty and Practice Awards that the ADA presents to acknowledge currently practicing dental educators and clinicians who have made significant contributions to implement and advance EBD in research, practice or education. The awards were established by the ADA and the American Association for Dental, Oral and Craniofacial Research (AADOCR).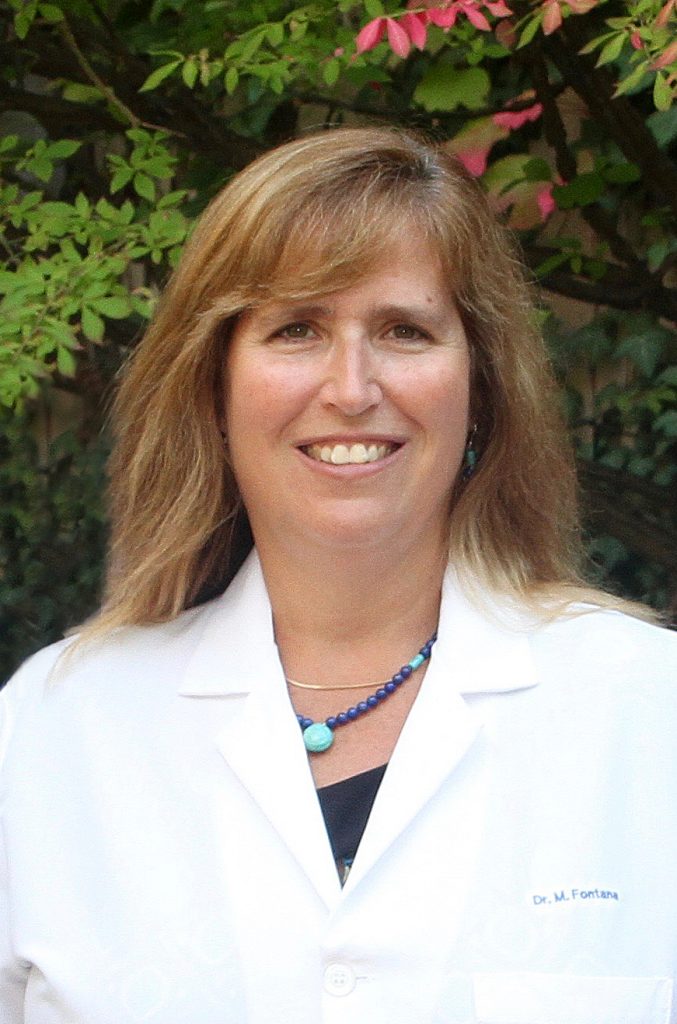 Dr. Fontana is the Clifford Nelson Endowed Professor of Dentistry in the Department of Cariology, Restorative Sciences, and Endodontics. She is recognized internationally as a leading scientist in the field of cariology and has an extensive clinical research background in childhood caries management. As director of the school's cariology courses, she emphasizes the use of evidence in active student learning activities that focus on critical thinking and problem-solving. Dr. Fontana has authored numerous evidence-based research manuscripts, including the 2016 ADA clinical practice guideline on the use of pit-and-fissure sealants and the 2018 ADA clinical practice guideline on nonrestorative caries treatments.
Dr. Fontana is currently leading two long-term studies of childhood caries funded with major grants from the National Institutes of Health. One expands research into predicting caries risk in young children and the second is a clinical trial testing the effectiveness of Silver Diamine Fluoride, or SDF, in arresting caries in children ages 2-5. Both grants include multidisciplinary teams from around the world.
The ADA awards are presented in association with the organization's Center for Evidence-Based Dentistry. It operates under the advisement of the ADA Council on Scientific Affairs to develop resources that help dentists integrate clinically relevant scientific evidence at the point of care. The center assists practitioners and improves the oral health of the public by appraising and disseminating the best available scientific evidence on oral health care and by helping practitioners understand and apply the best available evidence in their clinical decision-making.
In addition to her earlier work in formulating ADA guidelines, Dr. Fontana is currently chair of the expert panel responsible for the upcoming ADA Science and Research Institute (ADASRI) clinical practice guideline on caries prevention. She also belongs to the expert panel developing the upcoming ADASRI clinical practice guideline on restorative caries treatments.
Recipients of the Evidence-Based Dentistry Accomplished Faculty Award must have 15 years or more as a full-time or part-time faculty member at an accredited U.S. university. They must have had a leadership role in bringing a new EBD research or educational program to their school or developing EBD resources for the profession. Recipients are selected by a committee composed of members of the ADA Council on Scientific Affairs Clinical Excellence Subcommittee, representation from AADOCR, and a non-voting participant from Colgate.
The ADA, which has 162,000 members, was founded 160 years ago to advance the profession of dentistry and improve the overall oral health of patients. Its annual convention, called SmileCon, is next week in Las Vegas, Nevada.
More information about the award is available on the ADA website here.
###
The University of Michigan School of Dentistry is one of the nation's leading dental schools engaged in oral health care education, research, patient care and community service. General dental care clinics and specialty clinics providing advanced treatment enable the school to offer dental services and programs to patients throughout Michigan. Classroom and clinic instruction prepare future dentists, dental specialists and dental hygienists for practice in private offices, hospitals, academia and public agencies. Research seeks to discover and apply new knowledge that can help patients worldwide. For more information about the School of Dentistry, visit us on the Web at: www.dent.umich.edu. Contact: Lynn Monson, associate director of communications, at dentistry.communications@umich.edu, or (734) 615-1971.