Margherita Fontana is new director of school's Global Initiatives program

3

min read
Ann Arbor, Mich., June 4, 2021 – School of Dentistry faculty member Dr. Margherita Fontana is the school's new Director of the Global Initiatives in Oral and Craniofacial Health (GIOCH).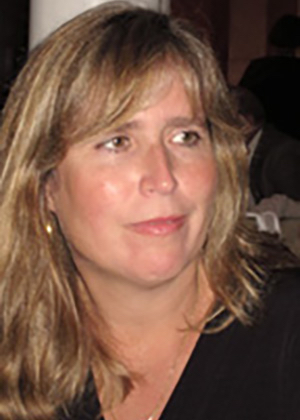 The Global Initiatives program offers opportunities for dental students and faculty to travel abroad and perform community service outreach through dental clinics for underserved people. The program broadens students' educational experience through work with dental practitioners and dental schools in the countries they travel to. The school currently has ties with universities and organizations in nine countries – Brazil, Kenya, Greece, Ethiopia, Jamaica, Mexico, Israel, China and Guatemala.
Fontana, the Clifford Nelson Endowed Professor in the Department of Cariology, Restorative Sciences and Endodontics, replaces Dr. Carlos González-Cabezas, who led the GIOCH program for several years. The directorship came open after he was appointed Associate Dean for Academic Affairs last year.
Fontana joined the school in 2009 as an associate professor, with tenure, in the department of CRSE and was promoted to professor in 2014. Her research focuses on the design and assessment of strategies for reducing disparities in how dental caries are recognized and treated in children in underserved regions. Currently, she is the principal investigator on two NIH grants totaling $18.3 million, and is the PI or co-PI on nine corporate grants.
Fontana has won numerous awards and honors, including the Presidential Early Career Award for Scientists and Engineers (PECASE) from the Office of the U.S. President (2012); the Basil G. Bibby Award in Cariology by the International Association for Dental Research Cariology Research Group (1999), the E.W. Borrows Memorial Award from the International Association for Dental Research (2016); the Ida Gray Diversity Award, School of Dentistry (2015); the Michigan Institute of Clinical and Health Research Mentor Award (2018); Outstanding Teacher Award (2011) and the Class Recognition Award (2018, 2019, 2021) from first-year dental students. She has served as a member of key state advisory committees on fluoridation, sealants and oral health. Most recently, she received the U-M Faculty Recognition Award, given in recognition of a mid-career faculty member who has made exceptional contributions to research, teaching and service.
In her new role as Director of Global Oral Health Initiatives, Fontana will identify and develop international programs for the school; develop models for student experiential learning outside the dental school community; explore globalization partnerships with other schools and colleges; represent the School of Dentistry on university-wide activities in global affairs; and serve as an informational resource for faculty and students in the school who are pursuing international experiences and/or collaborations.
More information on GIOCH can be found here on the program's website.
###
The University of Michigan School of Dentistry is one of the nation's leading dental schools engaged in oral health care education, research, patient care and community service. General dental care clinics and specialty clinics providing advanced treatment enable the school to offer dental services and programs to patients throughout Michigan. Classroom and clinic instruction prepare future dentists, dental specialists and dental hygienists for practice in private offices, hospitals, academia and public agencies. Research seeks to discover and apply new knowledge that can help patients worldwide. For more information about the School of Dentistry, visit us on the Web at: www.dent.umich.edu. Contact: Lynn Monson, associate director of communications, at dentistry.communications@umich.edu, or (734) 615-1971.