Student Profile: Lindsay Anderson added two master's degrees on her way to realizing her U-M dental school dream

10

min read
---
This profile is one in an ongoing series highlighting School of Dentistry alumni, donors and students.
---
Some people figure out their career path in high school. Others, during their college years, and some, not until after they graduate. But Lindsay Anderson has been sure of hers since second grade, when she had her first appointment with an orthodontist.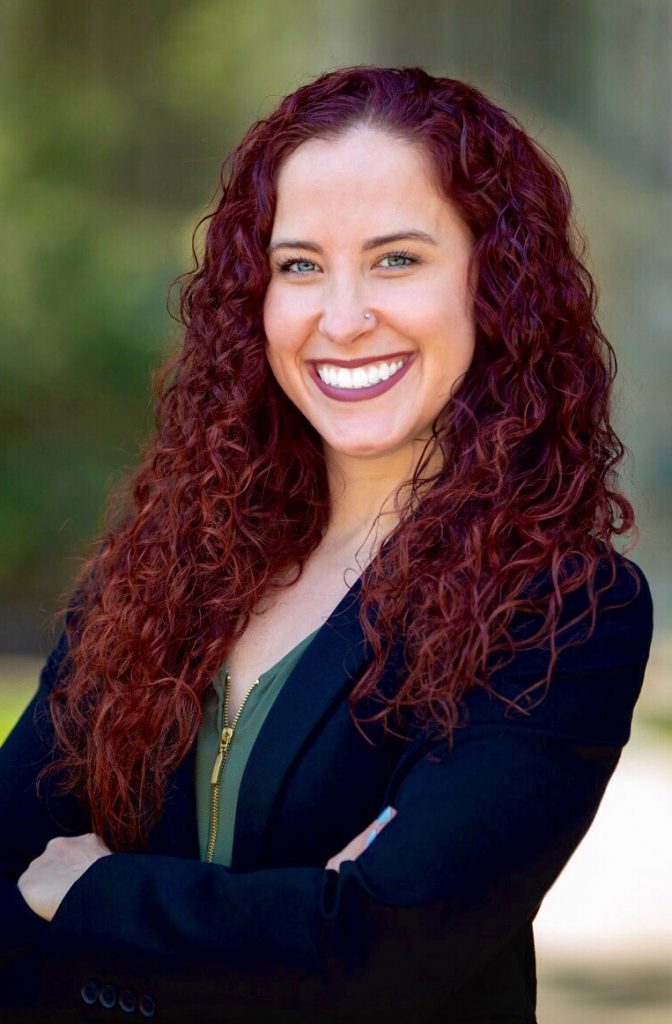 "I remember sitting in his office and seeing the open-bay set-up full of patients and all of the intricate devices that they were using. I remember thinking, 'Wow, this is really cool,'" she said. She quizzed the doctor about how she could embark upon a career in orthodontics. After he told her about all the years of schooling required, she was undaunted. "I thought, 'I can do that.'"
Though there have been a couple of obstacles along the way, Anderson, now in her fourth year of dental school at the University of Michigan, has never wavered from that goal. She'll graduate next spring with her DDS degree and is applying to residency programs in orthodontics.
Anderson, 27, grew up in Byron Center, near Grand Rapids. As a young child, she dabbled in music, dance and acting, as well as sports. In high school, she chose to focus on sports instead of the arts and played basketball, volleyball and soccer. These experiences shaped the way she views life and dentistry, where she says teamwork is critically important
She credits her mom, Laura, a teacher, and her dad, Larry, a drywall installer, with impressing upon her the importance of perseverance. "I owe everything to them," she said. "They always found a way to let me explore things I was interested in, but they would always tell me that once I started something I had to finish it. No ifs, ands or buts. They truly shaped me into being who I am today, and they still support me through all the trials and tribulations of life."
When it came time to apply to college, Anderson had no doubt about the right school for her. "Michigan was always the dream school," she said. "It's so fortunate that I live in Michigan, that we have such an amazing university here." Her father and her two older brothers are ardent Michigan sports fans, and the whole family was excited when she was accepted, she said.
Ever-focused on her career goals, Anderson chose neuroscience for her major. She knew she wanted to study something related to the head and neck. During her freshman year, she met some upperclassmen who were neuroscience majors and had plans to go to dental school. After discussing their experience, she decided this educational path would be beneficial to her future goals in the dental field.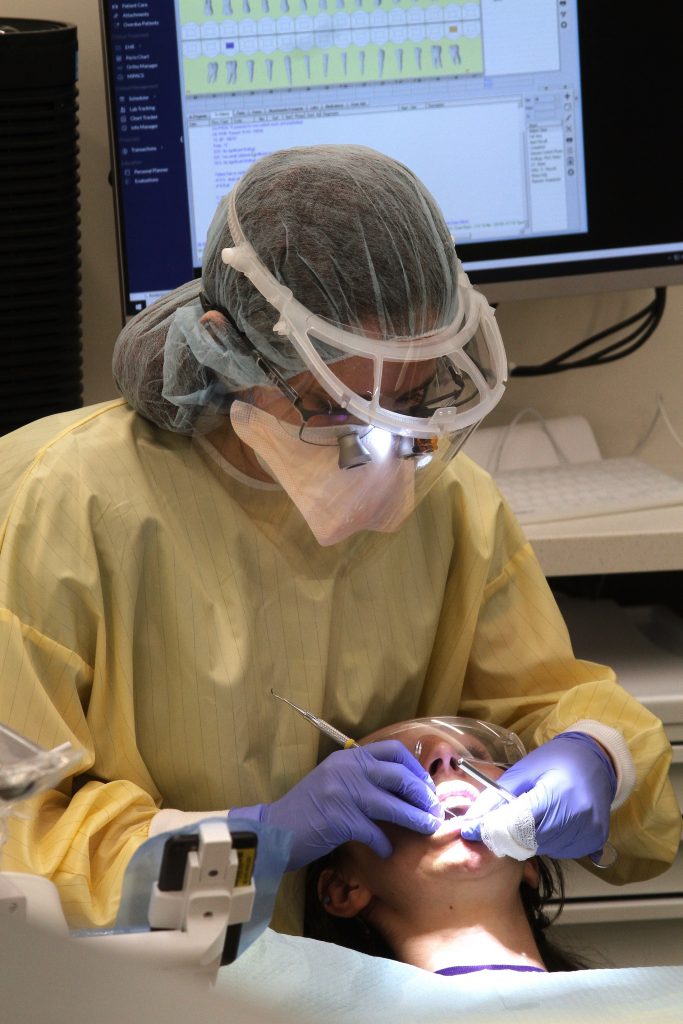 Anderson said she enjoyed her years at Michigan as an undergrad but didn't have a lot of time for socializing because she often worked two jobs, including as a research assistant on campus and as an orthodontic lab technician at a private practice in Ann Arbor. As she neared graduation, she applied to several dental schools, including Michigan, but didn't get in. The rejection was devastating. "It was definitely one of the most challenging times in my life, and I had to reevaluate how to continue forward," she said.
Anderson's experience is not unusual. About 2,000 people typically seek admission to U-M's dental school every year, while only 109 are admitted. Many students who were ultimately accepted have had to apply more than once.
Anderson was determined to use her experience to become a more competitive candidate. She decided to burnish her credentials by getting a master's degree in a related field. She applied to U-M's School of Public Health and was accepted. She chose toxicology as her major because she was interested in developmental disorders and the role toxicology played in craniofacial diseases and malformations.
Her time in the SPH program was invaluable, she said. "I feel like I grew up a lot in that program. I learned a lot about myself, but I also learned a lot about things that I hadn't been exposed to before." She got the chance to do some in-depth research within the field of toxicology and said the program helped her to think broadly about ways to improve patient care.
As she approached the end of her master's in toxicology, she felt that her experience and knowledge base would set her apart from the other applicants applying to dental schools that cycle. She was invited for several interviews, including one at U-M, but again she was not admitted to her top choice. Because she had landed several interviews, she knew she was moving in the right direction. "I continued to grow more confident," she said. "I viewed it as more of an upward trajectory."
While waiting for the opportunity to apply again, she decided to pursue another master's degree in public health from U-M, this time majoring in health behavior and health education. She had found previous courses she had taken on behavior and health education fascinating, especially studying how a person's psychology affects decisions and how those decisions can be influenced by healthcare providers or public health officials. "I thought the skills this degree provided were incredibly relevant for becoming an empathetic and competent clinician," she said.
When she applied to dental school for the third time, Anderson was backed by two master's degrees and knew this application cycle would be different. "I had figured out what my voice was and what I had to offer a program and I think that showed." Her resilience was rewarded when she was accepted to the school of her choice, U-M. She called her parents to give them the joyful news. "They were freaking out. They were so excited. It was wonderful."
Once she started the program, it lived up to her expectations but also came with some surprises. "It challenged me in a lot of different ways. It's a lifestyle change, and what I learned is that, overall, dentistry is a team sport." She said it's been important to have colleagues to turn to whether in clinic or at late-night study sessions. "That support system is key and you forge a bond with these people that no one else can truly understand."
She recently completed an external rotation at a dental clinic in Battle Creek and thoroughly enjoyed the experience. "I got to experience seamless workflow throughout the office and see how things operate when you have the full team working together to serve their patients." She's eagerly anticipating two more rotations before she graduates in spring 2022.
One thing she was not anticipating was the difficulty caused by the COVID-19 pandemic, which initially prevented students from working in clinics for several months. But even that presented opportunities. She said she appreciates the extra work put in by faculty, including Drs. Don Heys and Suncica Travan, among others, throughout the pandemic. The faculty helped mentor students by finding ways to compensate for the lack of clinic experience with alternative activities and learning modules.
"We've all learned to be very good at adapting to unforeseen circumstances. One of the highlights of my dental school education is this newfound confidence in circumnavigating difficult situations through the diversity of scenarios that have been presented to my colleagues and me."
The pandemic also shut down her participation in what she calls "my other passion" – ballroom dancing. During the second semester of her senior year as an undergrad, she started dancing with U-M's ballroom dance team, which has won the national collegiate championships every year since 2005. Four years ago, she started dancing with a partner, Philip Vu, until he completed his doctorate and was no longer eligible. They could still take part in competitions, but not as part of the team. She's eager to get back to dancing once practice spaces open again after being shut down by the pandemic, though it will likely be more for personal growth and enjoyment in the art rather than for competitive reasons.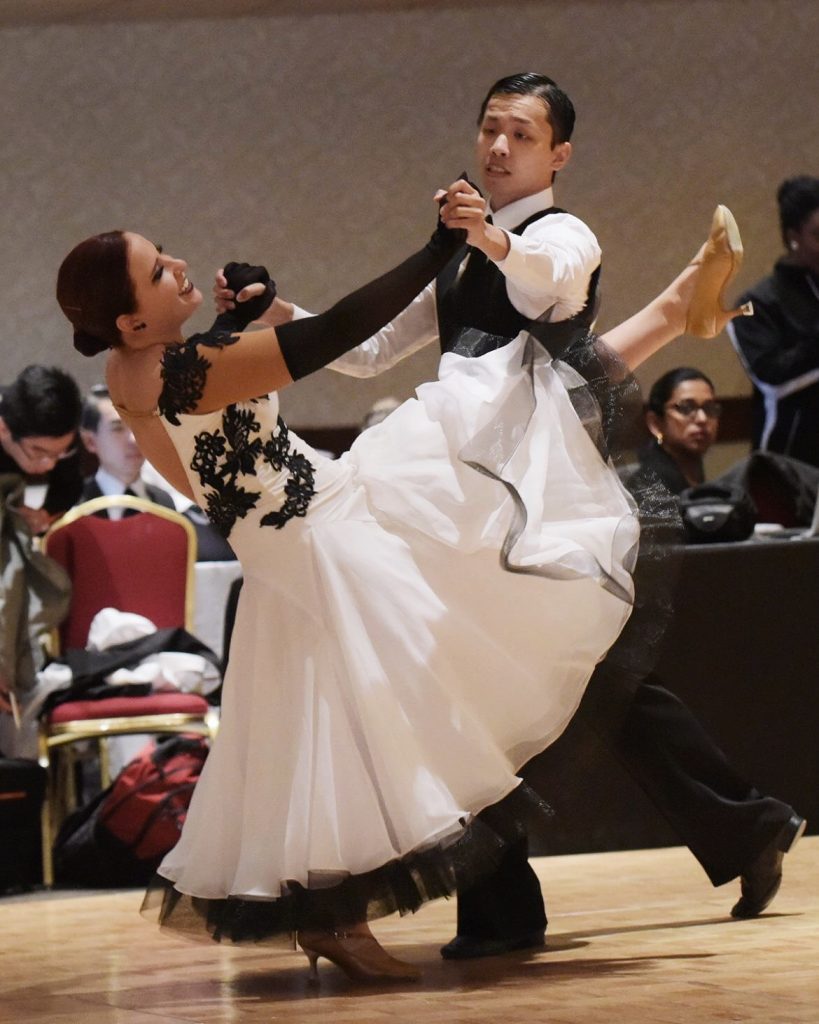 She's president of the Ballroom Dance Club at U-M, which is open to anyone, not only students. "We teach an array of different styles and a lot of different levels. I love getting to share dance with people because you get a lot of people who come in and say, 'I have two left feet, I don't know how to do this, and I will never be able to do this.' But I wholeheartedly believe everyone can dance, they just have to give it a try."
As she looks toward graduation, Anderson is determined to reach her ultimate goal of becoming an orthodontist. Should she not be admitted to a residency program, she hopes to work in a federally qualified health center to help underserved patients, but wouldn't give up on orthodontics. "I would likely keep trying to get into an ortho program, to live out my dream, but in the meantime, I still want to be able to help people and be able to work in a setting that is a team environment. That's definitely what FQHCs are."
Anderson loves that dentistry and orthodontics blend science and art in a way that can help people whose oral health or facial structure may have undermined their self-confidence. "It affects how people view themselves and how they go about their own daily lives," she said, "so if I can play even a small part in helping to make their lives better and increase their quality of life, then I'm all for it. That's the best feeling in the world."
###
The University of Michigan School of Dentistry is one of the nation's leading dental schools engaged in oral health care education, research, patient care and community service. General dental care clinics and specialty clinics providing advanced treatment enable the school to offer dental services and programs to patients throughout Michigan. Classroom and clinic instruction prepare future dentists, dental specialists and dental hygienists for practice in private offices, hospitals, academia and public agencies. Research seeks to discover and apply new knowledge that can help patients worldwide. For more information about the School of Dentistry, visit us on the Web at: www.dent.umich.edu. Contact: Lynn Monson, associate director of communications, at dentistry.communications@umich.edu, or (734) 615-1971.