Dental school again ranked No. 1 in U.S., moves up to No. 2 in the world

3

min read
Ann Arbor, Mich., March 5, 2021 – The University of Michigan School of Dentistry is rated as the top dental school in the United States for the seventh consecutive year by an international publication that rates universities and their specialty programs.
The 2021 QS World University Rankings also lists U-M as the second-best dental school in the world, up from third place last year.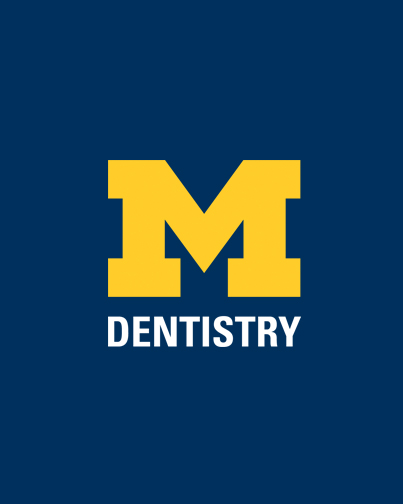 QS analyzes information about 5,500 institutions around the world and publishes overall university rankings, as well as rankings for 51 disciplines, including dentistry, to help prospective students identify the world's leading schools.
For the 2021 specialty rankings published Thursday, QS conducts international surveys of thousands of academics worldwide to rate programs based upon academic reputation, employer reputation and research impact, more specifically:
• The academic reputation of universities.
• The opinion of employers in terms of which institution's graduates they are most likely to employ.
• Research citations by paper from Scopus over a five-year period.
• A method called the "h-index" that measures the productivity and impact of the published work of a scientist or scholar, or a group, such as a department or a university.
"To have our school rated so highly is a testament to decades of efforts from faculty, staff and students focused on moving our profession forward," said Dean Laurie McCauley. "Since our school's founding in 1875, we have strived to be leaders in the field of dentistry and dental education by embracing scientific research and scholarship to further the profession of dentistry and advance health. It is what set the school apart in those early days, and still today, as leaders in dental education. We're honored to be recognized again this year for the strength of our commitment to high-level scholarly work."
Worldwide, the top dental school above U-M was the University of Gothenburg in Sweden. The Academic Centre for Dentistry Amsterdam, Netherlands, was third behind U-M; the University of Hong Kong was fourth and King's College London was fifth.
The next highest U.S. dental schools after U-M at No. 2 were the University of California-San Francisco at No. 7, Harvard University at No. 8, and the University of Washington at No. 15.
The rankings are a publication of the British Quacquarelli Symonds (QS) Company, based in Great Britain. More information and the list of the top dental schools in the world can be found on the QS website.
The QS ranking is one of the two leading international university rankings published each year. The other, the Shanghai Rankings, most recently released in June 2020, rated the U-M dental school No. 1 in the world in Dentistry and Oral Sciences.
###
The University of Michigan School of Dentistry is one of the nation's leading dental schools engaged in oral health care education, research, patient care and community service. General dental care clinics and specialty clinics providing advanced treatment enable the school to offer dental services and programs to patients throughout Michigan. Classroom and clinic instruction prepare future dentists, dental specialists and dental hygienists for practice in private offices, hospitals, academia and public agencies. Research seeks to discover and apply new knowledge that can help patients worldwide. For more information about the School of Dentistry, visit us on the Web at: www.dent.umich.edu. Contact: Lynn Monson, associate director of communications, at dentistry.communications@umich.edu, or (734) 615-1971.