Ida Gray Awards highlight school's annual DEI Day

10

min read
Ann Arbor, Mich., Feb. 26, 2021 – A student, staff member, professor and alumna of the School of Dentistry were honored Thursday for contributing to the school's welcoming and inclusive environment.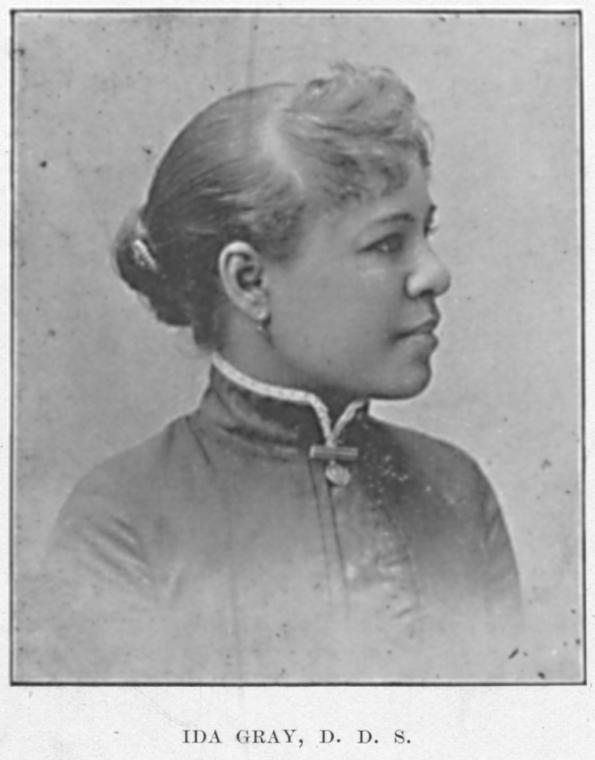 The Ida Gray Award presentations were the centerpiece of a Diversity, Equity and Inclusion Day program that called attention to the school's longstanding vision and values aimed at celebrating diversity. The award is named for Dr. Ida Gray, the first Black woman in the country to earn a DDS when she graduated from the School of Dentistry in 1890. She was also the first Black woman to practice dentistry in Chicago.
Students, faculty and staff nominate individuals who have contributed to the advancement of diversity and improvement in the climate for work, learning, research and patient care. Award recipients are selected by the school's Diversity, Equity and Inclusion Multicultural Affairs Committee (DEI-MAC).
This year's Ida Gray Award winners are: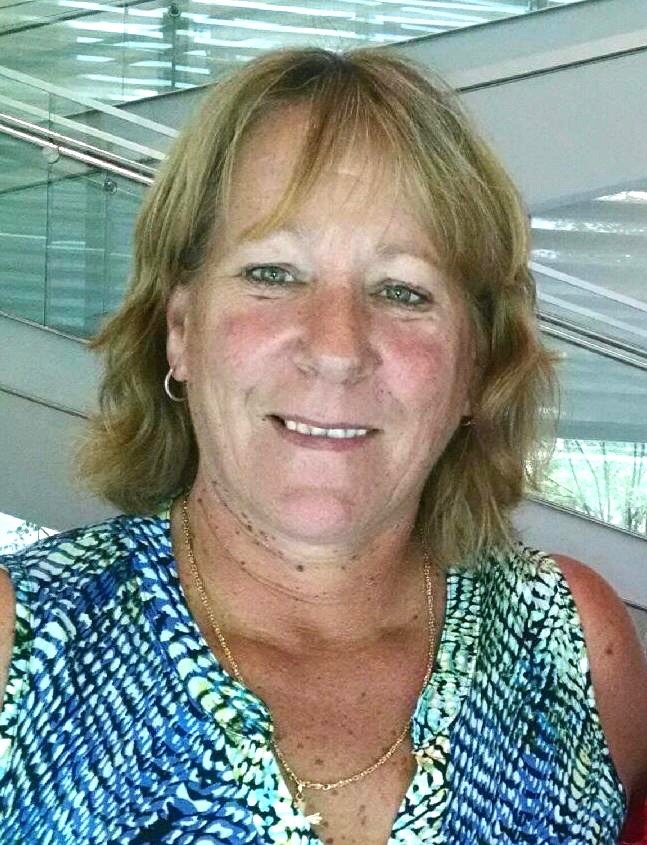 • Staff: Gail Oljace, Business Administrator for the Department of Orthodontic and Pediatric Dentistry. Oljace is a long-standing member of the DEI-MAC, serving most recently as a moderator for last year's schoolwide Listening Sessions and Safe Space Dialogues organized by the committee in response to the national conversation about racial justice and equality. Oljace serves on the school's Climate Study Advisory Committee. She organized a department-wide "Unconscious Bias Training" seminar in 2018 and a workshop on "Multi-Generational Differences in the Workplace" in 2019. Said a nominator: "Gail is consistently positive and respectful with every single person she encounters. … She consistently exhibits the values of diversity, equity, inclusion and community. She interacts with the department and school communities through both unofficial and official channels on a regular basis. These interactions give her a strong sense of the pulse of the school, and also provides many opportunities for her to role model her values and encourage others to do the same. … She works diligently to provide a workplace where all people feel valued and heard. She is an exemplar for us all."
• Faculty: Dr. Carlos González-Cabezas, associate dean for academic affairs and the Richard Christiansen Collegiate Professor of Oral and Craniofacial Global Initiatives in the Department of Cariology, Restorative Sciences and Endodontics. A student who nominated Dr. Gonzalez-Cabezas said he was impressed when they worked together in a clinic in Meru, Kenya, last year as part of the school's Global Initiatives program that sends dental students, dental hygiene students and faculty to provide dental care in areas with few dentistry options. "He is an example of someone who is welcoming, friendly and has great passion to be in service to help the people around him," the student wrote. "He worked tremendously since the start of his appointment at the school of dentistry to promote diversity, equity and inclusion. He is a great mentor that is very well-loved and admired by the dental school community. I am so honored that I had the opportunity to work alongside Dr. Gonzalez."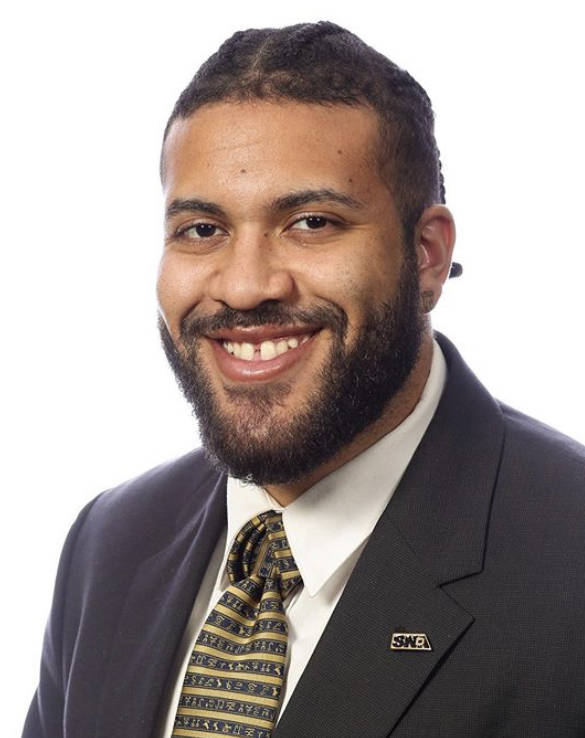 • Student: Randon Campbell, a fourth-year DDS student who will graduate this spring. A faculty member who nominated Campbell praised his academic involvement and willingness to help with numerous diversity initiatives. "When I needed volunteers to help with the diversity orientation session for the new incoming D1 students, he volunteered and did a wonderful job facilitating the small group session. Randon also volunteered for a university-wide program that brought high school students from underrepresented minority backgrounds to the dental school on Saturday mornings. Randon attended every single meeting until the students presented a poster about their work. I know how busy dental students are and was absolutely impressed that Randon took all this time to help these high school students as a mentor. It was a wonderful experience to see him interact with the students." Campbell is one of the student co-chairs of the DEI-MAC. The nominator said the committee "could not have a more mature and well-grounded dental student as a co-chair. His devotion and his willingness to help in any way he can whenever needed is admirable. "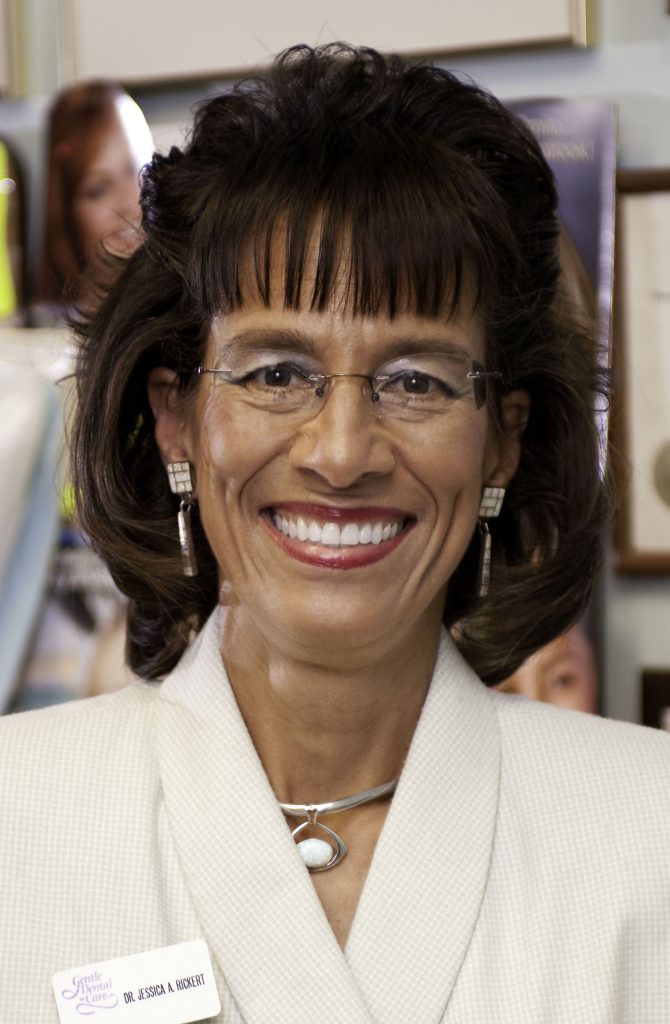 • Alumna: Dr. Jessica Rickert was the first American Indian female dentist in the country when she graduated from the U-M dental school in 1975. A member of the Prairie Band Pottawatomi Nation, she has been a tireless advocate for diversity in dentistry, in particular the need for more American Indian dentists. She frequently travels from her home in Traverse City, Mich., to speak on the issue at conferences and educational institutions around the country. During her 40-year career as a dentist, she was actively involved in providing dental care and other services for community organizations such as the Children's Aid Society, the Michigan Department of Corrections, the Family Health Care Organization, and Reach Out Health Care America, providing dental services to military reserve units. She is currently the Anishinaabe Dental Outreach consultant for all Michigan Indians and has held Board of Directors positions for numerous dentistry, service, youth and Indian organizations.
In welcoming participants to the DEI Day virtual celebration, Dean Laurie McCauley thanked members of the DEI-MAC and its leadership, Dr. Todd Ester, Assistant Dean for Diversity, Equity and Inclusion, and Natalie Brown, the school's Human Resources Director. The many activities and events coordinated by the committee this year and over the last 25 since its creation mean that every day at the school is a DEI Day, McCauley said. "Our DEI work is more important this year than ever. It's more important with the pandemic and with the national issues of racial injustice and political strife that we've experienced over the last year," she said. McCauley urged members of the dental school community to consider what they can do to take action and be part of improving diversity, equity and inclusion not only at the school, but in their everyday lives. "We must reach out and embrace efforts to support these initiatives so that everyone in our community can be successful in their path," she said.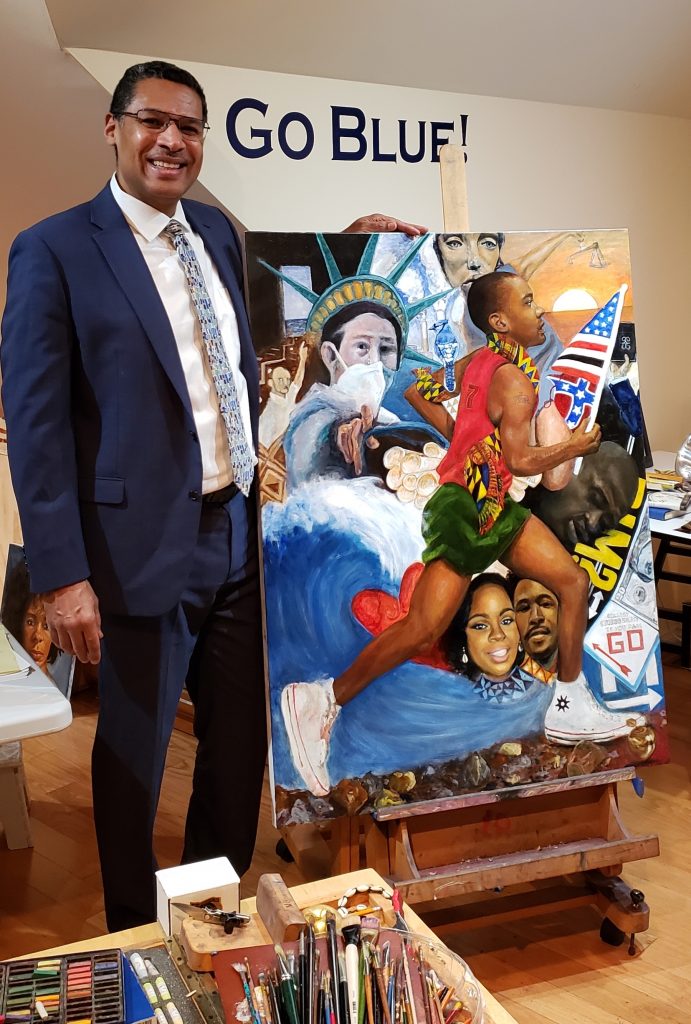 Also part of the program was dental school alumnus Dr. James Lee (DDS 1990) of Ann Arbor, who received the Ida Gray Award in 2012 and is a painter in his free time away from his dental practice. Among his works is a portrait he painted of Ida Gray, based on a small black-and-white photograph of Gray, the only one taken during her time at the dental school before she graduated in 1890. On Thursday, Lee showed and spoke about his most recent painting that was inspired by tragic deaths of several Black people at the hands of police and others during the early months of 2020. The resulting protests and national discussion prompted him to think deeply about why systemic racism continues and what needs to be done to end it.
"There are times when words alone just don't seem adequate for the things that we experience and observe together," Lee said. "To me, paintings have a sustaining power to them. They not only teach us something in the academic sense, but also capture our feelings and touch our souls. They invite us to explore on a higher level and see things from different perspectives than maybe we are used to."
The painting's main figure, a young man running, represents Ahmaud Arbery, who was killed while jogging through a neighborhood in Georgia. The rest of the painting is filled with symbolic images relating to the country's continuing struggle for racial justice and equity. Some of the images were inspired by the lyrics of a century-old song, "Lift Every Voice and Sing," often called the Black national anthem. Lee drew from the song title to name his painting, "Lift Every Voice and Scream. No Time to Be Silent, Can We Talk About It?"
Lee noted a small detail – the words "We are one" on the runner's upper arm – as among the most important elements of the painting. "To me, that is the message, the key point, of the whole painting," Lee said. "We have to see the humanity in each other if we are going to make progress."
---
More information about Dr. James Lee's painting can be found in this previous article about the school's annual King's Feast held earlier this year.
---
Previous Recipients of Ida Gray Awards Since Its Inception in 1997
2020 – Said Al-Jazaeri, Kim Huner, Dr. Larry Salzmann
2019 – Carl Buchanon II, Dinella Crosby, Dr. Kevin Sloan
2018 – Kelsie Pittel, Hussain Haider, Dr. Shahrzad (Sherry) Mirafzali, Dr. Elliott Hill
2017 – Dr. Kenneth B. May, Carlotta Fantin-Yusta, Teresa Patterson
2016 – Dr. Bonita Neighbors, Guneet Kohli, Dean Laurie McCauley
2015 – Dr. David White, My Yang, Dr. Margherita Fontana
2014 – Scott Ward, John Squires, Isabel C. Castillo
2013 – Jauana Gissendanner, Elizabeth Easter, Wolverine Patriot Project
2012 – Ricardo Lugo, Dr. Henry Temple, Dr. James Lee
2011 – Christinel Dima, Evelyn Lucas-Perry, Dr. Sharon Brooks
2010 – Synthinia Pryor, Javier Johnson, Dr. Preetha Kanjirath
2009 – Dr. Ali Nikoo, Nejay Ananaba, Dean Peter Polverini
2008 – Elizabeth Rodriguez, Joan Anderson, Dr. William Gregory
2007 – Patricia Anderson, Brent Frey, Dr. Marilyn Woolfolk
2006 – Tamanika Terry Stewart, Paul Lopez, Dr. George Taylor
2005 – Diane Nixon, Justin Smith, Dr. Todd Ester
2004 – Patricia Katcher, Erika J. Tyler, Dr. Graham R. Holland
2003 – Cara Voss, Paulta Lloyd, Dean William Kotowicz
2001 – Cheryl Quiney, Damon Watson
2000 – Dr. Emerson Robinson
1999 – Dr. Lisa Tedesco
1998 – Dr. Marita Inglehart
1997 – Dr. Lee Jones
###
The University of Michigan School of Dentistry is one of the nation's leading dental schools engaged in oral health care education, research, patient care and community service. General dental care clinics and specialty clinics providing advanced treatment enable the school to offer dental services and programs to patients throughout Michigan. Classroom and clinic instruction prepare future dentists, dental specialists and dental hygienists for practice in private offices, hospitals, academia and public agencies. Research seeks to discover and apply new knowledge that can help patients worldwide. For more information about the School of Dentistry, visit us on the Web at: www.dent.umich.edu. Contact: Lynn Monson, associate director of communications, at dentistry.communications@umich.edu, or (734) 615-1971.