Faculty member Marcia Campos named to U-M's IPE Leadership Program for 2021-22

3

min read
Ann Arbor, Mich., Jan. 6, 2021 – School of Dentistry faculty member Dr. Marcia Campos is one of nine fellows who have been named to the University of Michigan Interprofessional Leadership Program for 2021-22.
Educators and practitioners entering this 18-month program, now in its sixth year, participate in a campus-based interprofessional learning community facilitated by the Center for Research on Learning and Teaching. The fellowship features an internationally acclaimed interprofessional training program that is a customized version of one developed at the University of Toronto Centre. The fellows' team projects center predominantly on interprofessional education in experiential settings, such as clinics or community settings.
The nine 2021-22 fellows represent the U-M schools of social work, dentistry, pharmacy, nursing, medicine and engineering.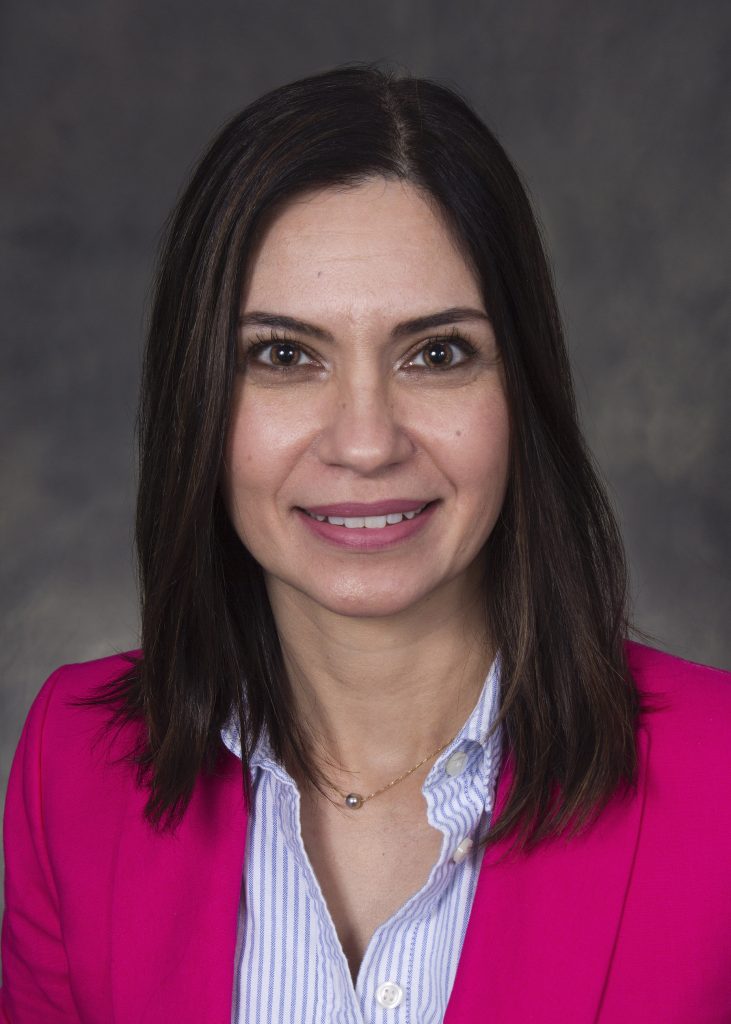 Campos, a Clinical Associate Professor in the Department of Cariology, Restorative Sciences and Endodontics, joined the dental school last August. She has didactic, pre-clinical and clinical teaching experience in the fields of General Dentistry and Oral Pathology/Oral Medicine, as well as leadership with Interprofessional Education. She recently became a member of the Diversity, Equity and Inclusion Multicultural Affairs Committee at the School of Dentistry. In her previous faculty position, at the University of Iowa College of Dentistry, she was the school's representative for that university's IPE initiative. Her recent research has focused on IPE and cariology fields, with intent to help advance learning in dentistry, stimulate interprofessional collaborative practices and patient-centered care approaches, and improve interaction in clinical settings.
Among other activities, the IPL Fellows participate annually at U-M Health Professions Education Day, this year on April 6. The new fellows join the 79 preceding IPL faculty fellows, who have launched a variety of interprofessional team projects that have resulted in a variety of new interprofessional courses, publications, and awards.
The IPL Fellows program was founded in 2016 and is funded by the Michigan Center for Interprofessional Education with support from the U-M Transforming Learning for the Third Century Initiative, the Office of the Provost, and the deans of the seven health science schools located in Ann Arbor: School of Dentistry, School of Kinesiology, Medical School, School of Nursing, College of Pharmacy, School of Public Health, and School of Social Work.
More information and the complete list of the new fellows cohort is available on the Interprofessional Leadership Fellows website here.
###
The University of Michigan School of Dentistry is one of the nation's leading dental schools engaged in oral health care education, research, patient care and community service. General dental care clinics and specialty clinics providing advanced treatment enable the school to offer dental services and programs to patients throughout Michigan. Classroom and clinic instruction prepare future dentists, dental specialists and dental hygienists for practice in private offices, hospitals, academia and public agencies. Research seeks to discover and apply new knowledge that can help patients worldwide. For more information about the School of Dentistry, visit us on the Web at: www.dent.umich.edu. Contact: Lynn Monson, associate director of communications, at dentistry.communications@umich.edu, or (734) 615-1971.