Bi-annual faculty update: Two departments welcome three new faculty members

4

min read
New Faculty Updates are published in January and July each year to introduce full-time faculty who have joined the School of Dentistry in the previous six months.
Ann Arbor, Mich., Jan. 6, 2021 – The three newest full-time faculty members at the School of Dentistry have extensive teaching experience and expertise in general dentistry, oral pathology, endodontics and oral and maxillofacial surgery.
Here are brief biographies of their backgrounds and professional interests: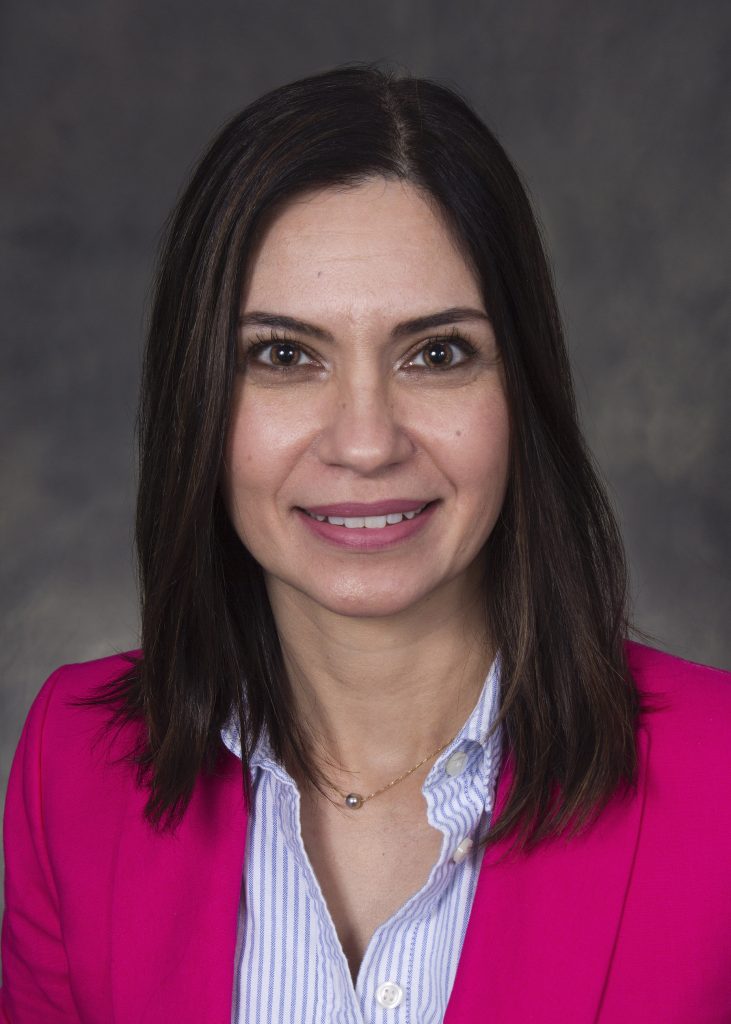 • Dr. Marcia Campos joined the Department of Cariology, Restorative Sciences and Endodontics as a Clinical Associate Professor on Aug. 21, 2020. Dr. Campos has didactic, pre-clinical and clinical teaching experience in the fields of General Dentistry and Oral Pathology/Oral Medicine, as well as leadership with Interprofessional Education. Her research and scholarship has centered on oral pathology, cancer and tumor angiogenesis; more recently, her research focus has included cariology and Interprofessional Education. She re-joins the dental school after two previous tenures here, first as a postdoctoral fellow from 2008-09 and as an adjunct Clinical Assistant Professor from 2015-16. Most recently, she was a Clinical Assistant Professor at the University of Iowa College of Dentistry. Dr. Campos earned her DDS in 2001 and her Master of Science in Biological Sciences in 2004 from the University of Vale do Paraiba, Brazil. In 2008, she completed her PhD in Oral Pathology from the University of Sao Paulo, Brazil, and her Oral Pathology certification from the same institution in 2010. She worked in private practice in Brazil and was a faculty member at universities there, receiving recognition for excellence in teaching.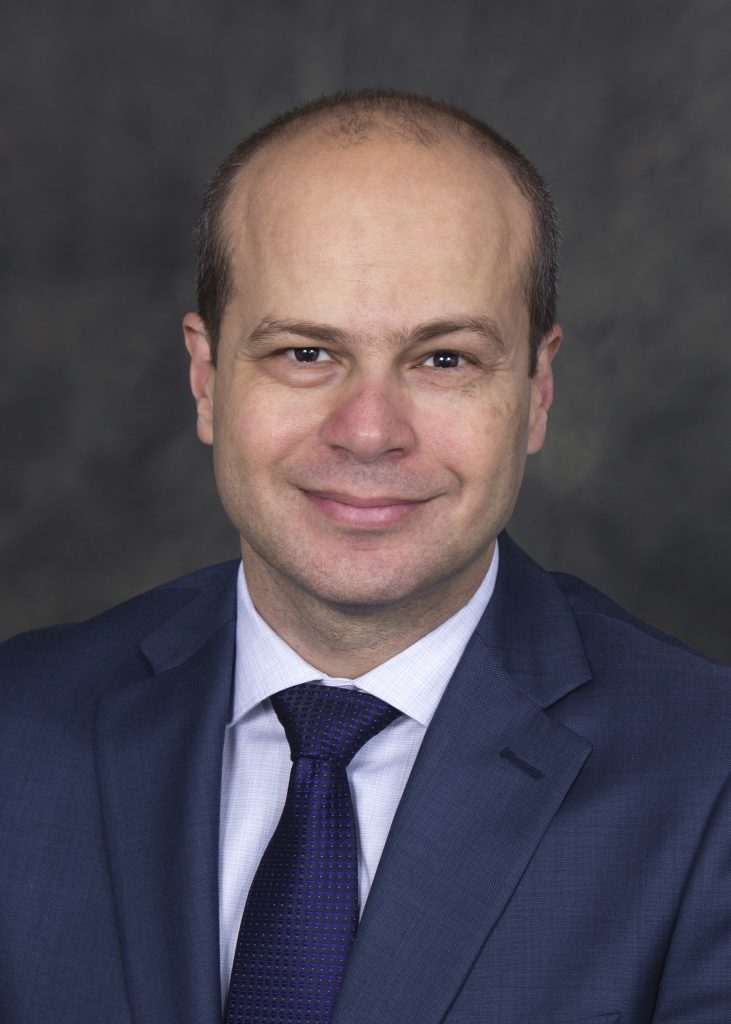 • Dr. Bruno Cavalcanti joined the Department of Cariology, Restorative Sciences and Endodontics as a Clinical Associate Professor on Aug. 21, 2020. Dr. Cavalcanti's background includes substantial didactic and clinical teaching, student mentorship and research, with expertise in Endodontics and Restorative Dentistry. His research focuses on pulp biology related to the biocompatibility of dental materials, and regenerative endodontics. He serves on or chairs committees within several dentistry organizations, including the American and International Associations of Dental Research and the American Association of Endodontics, and is vice president of the Pulp Biology and Regeneration Group of the IADR. Dr. Cavalcanti earned his DDS in 1995 and his Master of Science in 2001 from the Sao Paulo State University in Brazil. In 2004, he received his PhD degree from the University of Sao Paulo. He was a faculty member at three Brazilian dental schools from 2001-14, with a postdoctoral fellowship at the U-M School of Dentistry from 2008-09. In 2015, he returned to the U-M dental school as a Clinical Assistant Professor for two years. He rejoins the U-M faculty after servings as Associate Professor at the University of Iowa School of Dentistry from 2017-20.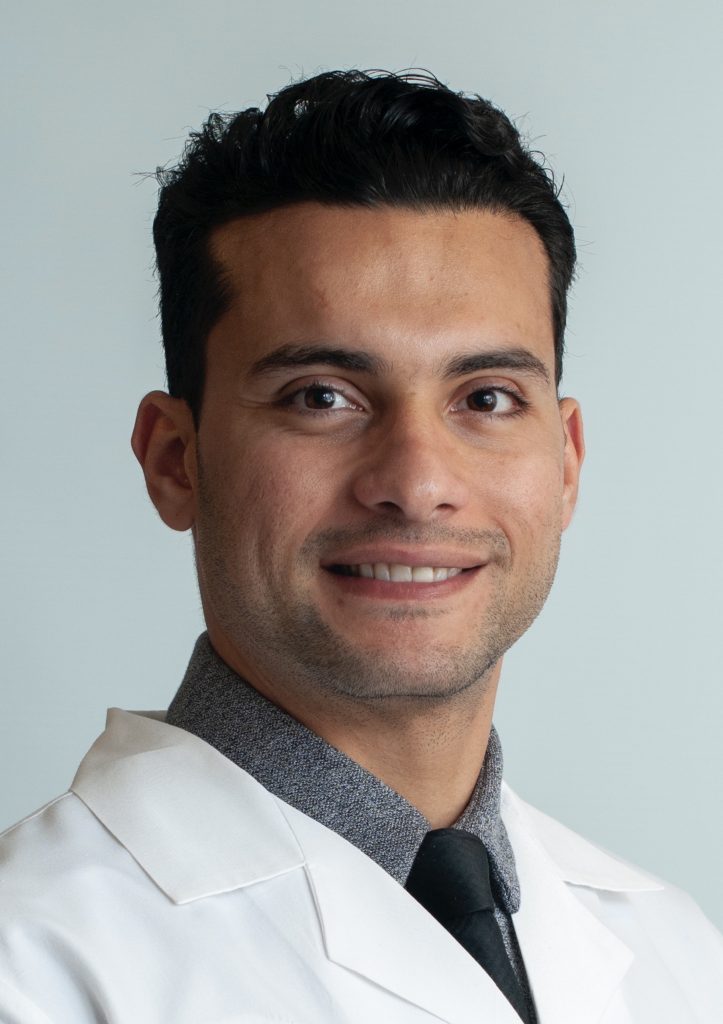 • Dr. Mohamed Hakim was appointed as a Clinical Assistant Professor in the Department of Oral and Maxillofacial Surgery and Hospital Dentistry, effective Aug. 15, 2020. Dr. Hakim joins the dental school from Massachusetts General Hospital and Harvard School of Dental Medicine, where he was a Fellow and junior faculty member in the division of Temporomandibular Joint and Endoscopic Maxillofacial Surgery for two years. After earning his DDS degree at the New York University College of Dentistry in 2013, he has completed postdoctoral training at the University of Connecticut, Medstar Washington Hospital Center and Massachusetts General Hospital. While at MedStar in the four-year Oral and Maxillofacial Surgery (OMFS) Residency Program, he was chief resident from 2017-18. His research, which includes reviews, book chapters and original papers, covers a variety of OMFS areas, including minimally invasive endoscopic surgery; disorders of the temporomandibular joint; and endoscopic-assisted approaches for open treatment of subcondylar fractures.
###
The University of Michigan School of Dentistry is one of the nation's leading dental schools engaged in oral health care education, research, patient care and community service. General dental care clinics and specialty clinics providing advanced treatment enable the school to offer dental services and programs to patients throughout Michigan. Classroom and clinic instruction prepare future dentists, dental specialists and dental hygienists for practice in private offices, hospitals, academia and public agencies. Research seeks to discover and apply new knowledge that can help patients worldwide. For more information about the School of Dentistry, visit us on the Web at: www.dent.umich.edu. Contact: Lynn Monson, associate director of communications, at dentistry.communications@umich.edu, or (734) 615-1971.