PhD-DDS student wins leadership award from ADA Foundation

5

min read
Ann Arbor, Mich., Sept. 15, 2020 – Shawn Hallett, a joint DDS-PhD student at the School of Dentistry, has received a national leadership award from the American Dental Association Foundation.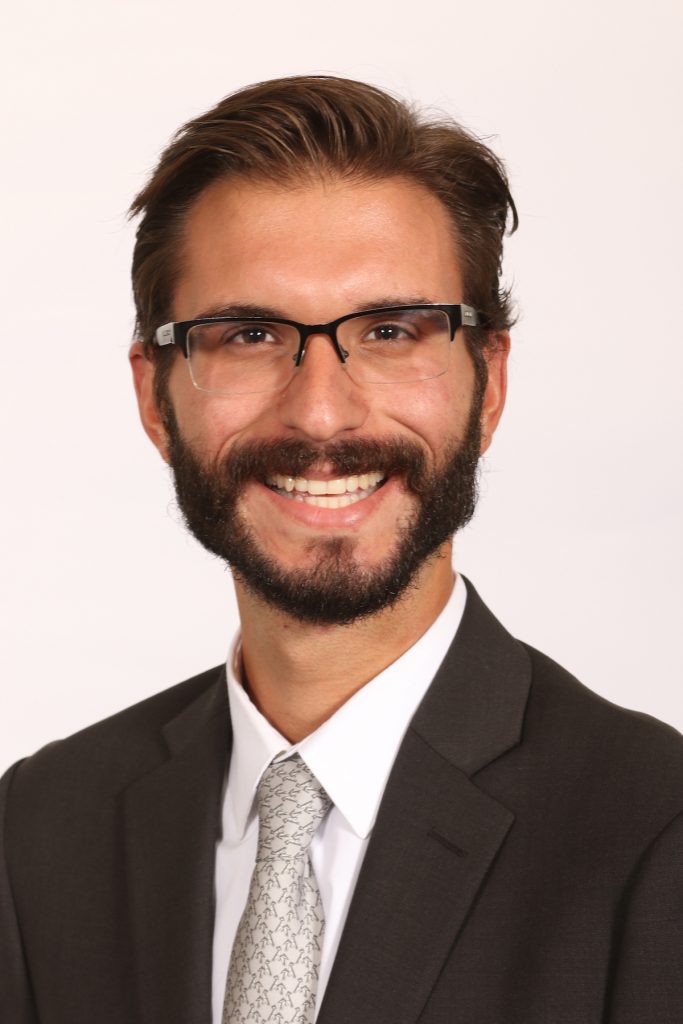 The foundation's Dr. David Whiston Leadership Award recognizes a promising leader who is a member of a diverse group that has been traditionally underrepresented in leadership and whose research excellence has made a substantial contribution to improve the oral health of the public. The award's $5,000 stipend will cover the cost of Hallett's participation in a leadership program offered by the ADA Institute for Diversity and Leadership.
The award criteria require oral health research accomplishments; leadership skills; the ability to create a vision; effective communications skills sufficient to motivate others to achieve that vision; the ability to establish a strong team concept; and participation in activities which advance the oral health of the public and-or the underserved.
Hallett is starting the third year of the dental's school Oral Health Sciences seven-year research track that leads to a PhD and a DDS with the Class of 2025. Before joining the School of Dentistry, Hallett spent two years as a research technician in the Craniofacial and Developmental Biology Laboratory, Center for Regenerative Medicine, at Massachusetts General Hospital in Boston. Previously, Hallett graduated Cum Laude from the University of Massachusetts Honors College in 2016 with a bachelor's degree in biochemistry and molecular biology.
Hallett has considerable research experience dating to and following his undergraduate studies in Massachusetts, including three research papers that have been published, as well as several others submitted for publication. He currently conducts research in the lab of faculty member Dr. Noriaki Ono.
Hallett's dissertation, "Unraveling the Cellular Dynamics of the Cranial Base Synchondroses Throughout Postnatal Craniofacial Development," explores biological regulators driving postnatal growth and maturation of the cranial base growth center synchondroses. Structural deficiencies in the synchondroses cause midfacial hypoplasia, which is a debilitating condition affecting midfacial growth, dentition and oral function. "Due to its proximity to the brain, cranial base surgeries are extremely complicated and pose serious complications," Hallett said. "Therefore, the overall goal of my graduate dissertation research focus is to identify therapeutically targetable molecules of interest for patients with cranial base deformities. By doing so, it may be possible to promote postnatal cranial base growth and anteroposterior craniofacial elongation using pharmacological approaches."
In applying for the Whiston Award, Hallett cited the challenges he has overcome as a first-generation college student and Romanian-born adoptee. "Having no individuals in my family who work in the dental field and being a first-generation college student, I have been in situations throughout my academic career where I felt unprepared and underrepresented. It is through these experiences that I have developed my persistence, self-sufficiency and motivation to succeed by enacting leadership qualities."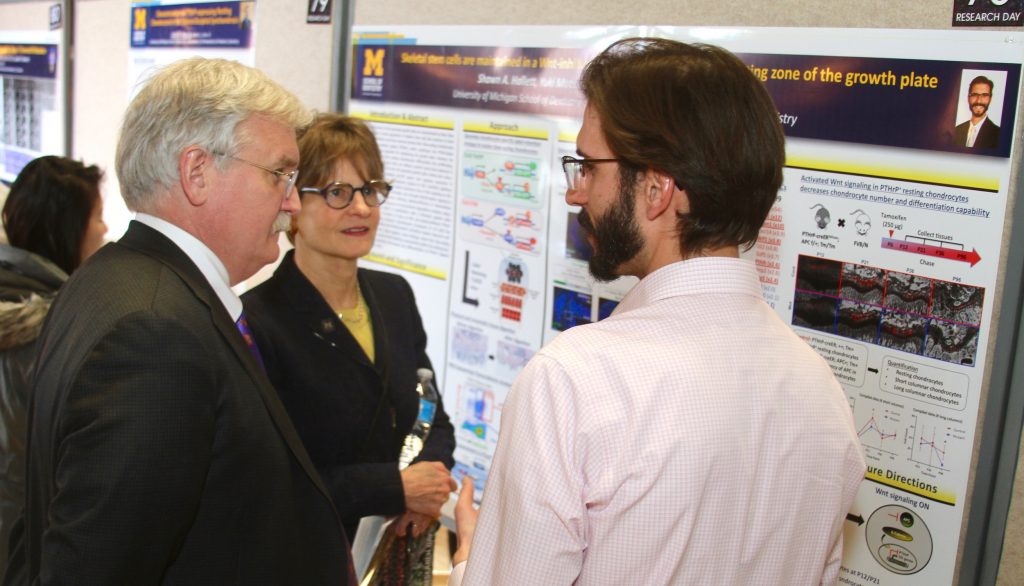 In a letter of recommendation, Dr. William Giannobile, former chair of the Department of Periodontics and Oral Medicine and now dean of the Harvard School of Dental Medicine, noted that Hallett has teaching experience that complements his research. That includes both formally as an academic peer tutor and informally as a mentor to undergraduate students and underserved, at-risk children, through his participation with the Undergraduate Research Opportunities Program and Big Brothers Big Sisters of America, among other organizations. "His academic performance and research track record are shining examples reinforcing his preparedness to lead a successful research program in the future," Giannobile said.
Hallett said his long-term goal is to become an independent investigator at a research-intensive university that supports interdisciplinary collaboration. "By combining my dental training with basic research in craniofacial biology, I am committed to devoting my professional efforts to investigating the etiology of congenital craniofacial diseases in order to reduce the necessity for surgical intervention to repair structural deficits of the skull and face."
The ADA Foundation created the Dr. David Whiston Leadership Program in 2014 to honor the oral and maxillofacial surgeon from Virginia who has served the oral health profession in many important leadership roles, including ADA President from 1997-98 and president of the ADA Foundation Board of Directors from 2010-14. The 2020-21 leadership institute program begins in September 2020 and continues through September 2021 with several online or in-person meetings throughout the year.
###
The University of Michigan School of Dentistry is one of the nation's leading dental schools engaged in oral health care education, research, patient care and community service. General dental care clinics and specialty clinics providing advanced treatment enable the school to offer dental services and programs to patients throughout Michigan. Classroom and clinic instruction prepare future dentists, dental specialists and dental hygienists for practice in private offices, hospitals, academia and public agencies. Research seeks to discover and apply new knowledge that can help patients worldwide. For more information about the School of Dentistry, visit us on the Web at: www.dent.umich.edu. Contact: Lynn Monson, associate director of communications, at dentistry.communications@umich.edu, or (734) 615-1971.