DDS Class of 2024 arrives in-person at last

20

min read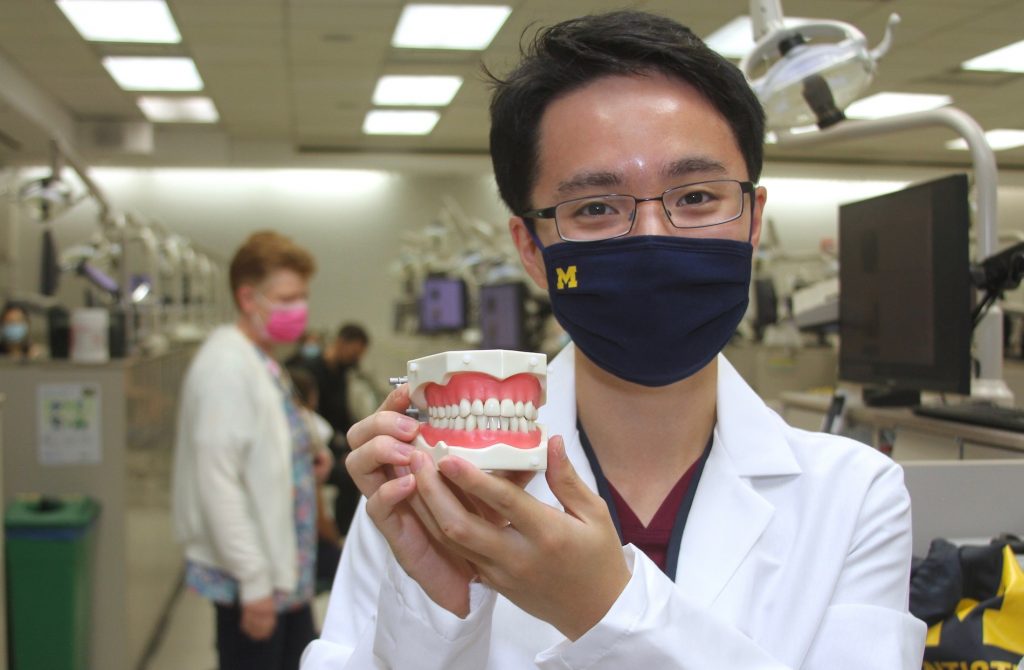 ---
Ann Arbor, Mich., Sept. 2, 2020 – Members of the DDS Class of 2024 arrived at the School of Dentistry this week, but their first day at the school wasn't really the first day of their dental education.
That's because, thanks to the coronavirus pandemic, they spent the summer taking several of their first-semester courses online. So unlike previous classes, they started dental school at their homes all around Michigan and North America.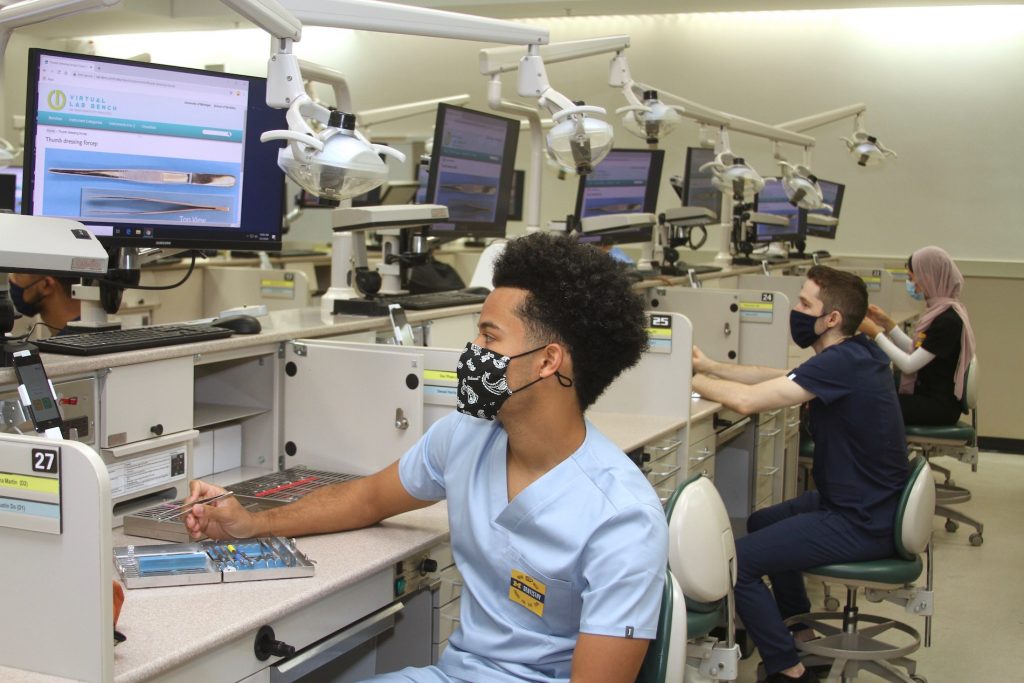 On Monday, class members seemed particularly relieved to have finally arrived at the dental school, even if the first couple of days are filled with routine orientation tasks. They ordered their white coats, donned their pre-clinic coats to make sure they fit, sorted through and verified that they had received a check-list of dental instruments and equipment at their work stations in the Simulation Lab, sat for their official photograph, and signed some paperwork.
The Class of 2024 also became the first in school history to arrive wearing masks and practicing social distancing. It meant that small groups of the 108-member class navigated the school hallways, taking turns completing various tasks.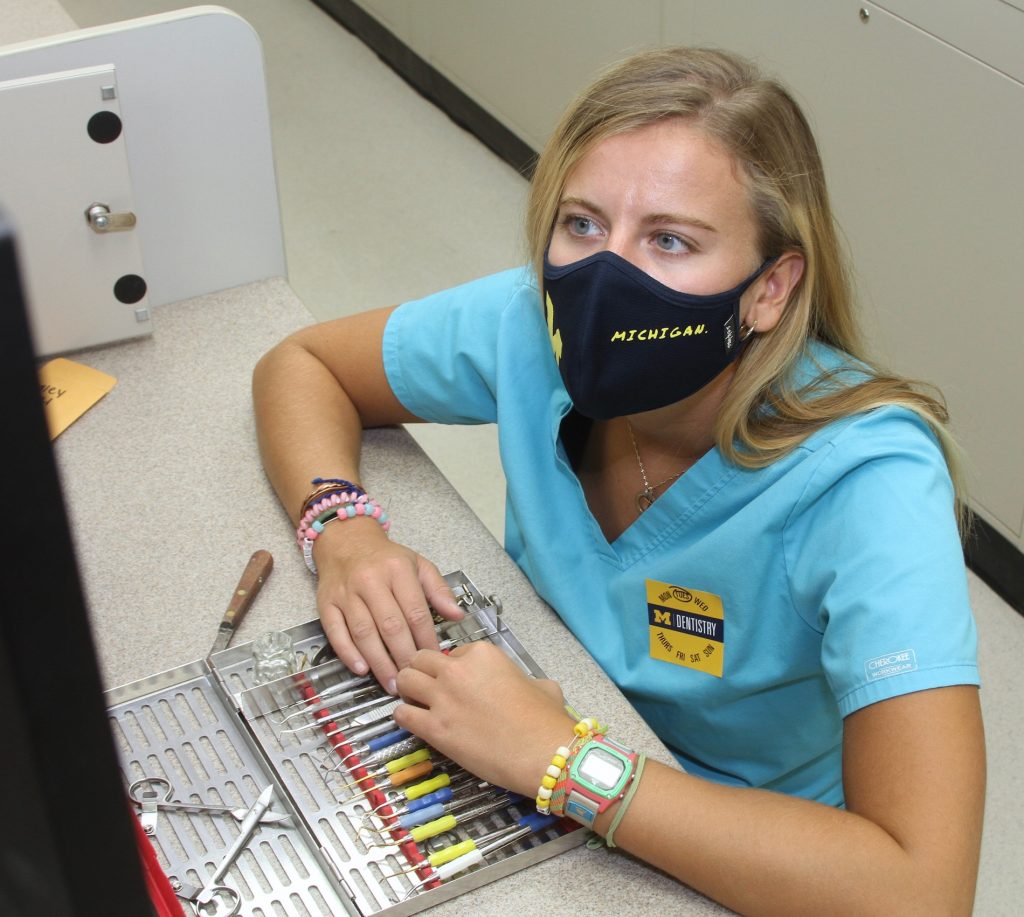 Dean Laurie McCauley greeted class members at various stations. In a large auditorium where a group waited to be photographed one-by-one, McCauley informally greeted about 15 students who were spread out for social-distancing purposes among the seats that would normally accommodate more than 100 people. "We are so happy to have you here finally, and I'm betting you are really happy to be here as well," she told the group. She queried students about their hometowns, where they had found housing in Ann Arbor and, in a lighter moment, if those from warmer climes like California are prepared to wear winter coats in a few months.
McCauley told the students that the dental school has worked closely with the university to implement extraordinary, data-driven safety protocols for everyone on campus. At the dental school, which has always practiced infection control, even greater safety standards and equipment have been put in place for patients, students, faculty and staff. "It's important that you continue to follow those procedures – wear your masks, social-distance and follow the recommendations," she said.
The in-person arrival this week was the second part of an orientation that began online in June, with a welcome from the Dean McCauley and Dr. Renée Duff, Assistant Dean for Student Services. Before starting online classes, students completed several online modules, including an overview by Dr. Diane Hoelscher, then Interim Associate Dean for Academic Affairs, about how their first-year coursework is organized. Other modules discussed learning in an online environment; technology tools; tips for succeeding in dental school; policies and procedures; Diversity, Equity and Inclusion at the dental school; social media guidelines; and secure computing.
In welcoming students to the school, Dr. Duff emphasized the importance and rewards of working together, communicating well and focusing on a common goal, likening dental school to climbing a mountain. She noted that hard work and resilience had brought the class this far, the equivalent of making it to base camp before starting the climb of Mt. Everest. "We are proud to have such a great group of future leaders with us in the Class of 2024," she said. "You are in for an amazing journey and truly dental school will be that – full of ups, downs, some setbacks and many advances. And definite fun and excitement. We're setting out and prepared to make this climb together."
Duff provided a statistical class portrait of the class. The 108 members were admitted from 1,600 applicants. The gender breakdown is 57 men and 51 women. Michigan is home to 71 class members and 37 are from elsewhere around the country as well as Albania, Canada and China. The average age is 23 and class average gradepoint is 3.73.
Class members earned their undergraduate degrees (and six master's degrees) at universities all around Michigan and from coast to coast. As is the norm, U-M led the way, with 26 graduates; 18 class members hold degrees from Michigan State; 13 other Michigan colleges and universities have at least one graduate in the class, from Northern Michigan University to Hope College to Wayne State University. Nationally, students have arrived with degrees from five California universities, Colorado and North Dakota, several Big Ten and Midwestern universities, campuses in the South – Alabama, Kentucky and Georgia – as well as eastern U.S. universities including North Carolina, Florida, Virginia and New York. Two Canadian universities are represented – Windsor and Dalhousie.
---
The stories of how and when class members chose dentistry, and why they decided to enroll at the U-M dental school, are as unique and remarkable as the students themselves. Here's a snapshot of six class members who shared details of their journeys to Ann Arbor.
---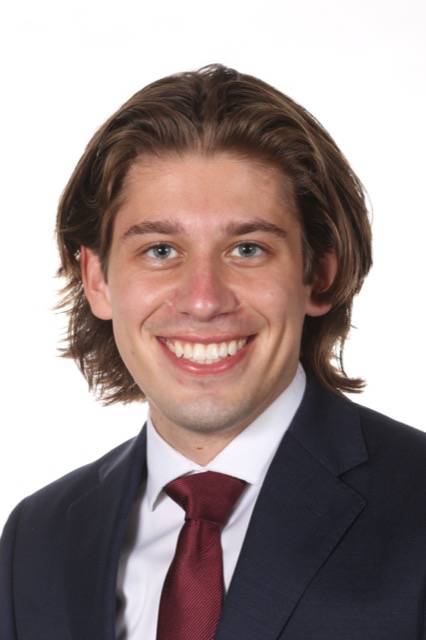 Matt Knudsen. Hometown: Escanaba, Mich. – The Knudsen name is very familiar around the U-M dental school. Matt's grandfather Bill graduated in 1968. Matt's parents Eric and Beth also are alums, graduating in 1995 and 1996, respectively. They all returned to their hometown of Escanaba to practice, so dentistry was just part of growing up for Matt. His parents kept a memento from his kindergarten graduation where the teacher summarized what each child said they wanted to do when they grow up. "Matt Knudsen wants to be a dentist like his Mom and Dad. He will learn how at the University of Michigan and will begin at age 25. He will earn $50 an hour and live in Escanaba. He will clean teeth, put on braces and fill cavities."
Matt stuck to that early career plan, regularly visiting his grandfather and parents while they were working. One of his memorable visits was to observe as his mother treated his grandfather. "My mom let me 'assist,' which was really just holding the suction," he recalls. "I was always so interested in the work my parents did, especially when my dad would bring lab work back home at the end of the day. I think it has always seemed like the path that made sense for me, even when there were definitely other things that interested me as well."
Matt graduated last spring from U-M with a bachelor's degree in Cellular, Molecular, and Developmental Biology. He got a head start on dental school by working in its pathology lab for two years during his undergrad years. Matt says his parents didn't force him or his younger sister into dentistry; his sister is majoring in engineering at U-M. His parents and grandfather frequently shared their fond memories of U-M, the dental school and Ann Arbor, and the family made the six-hour drive down for U-M football games each fall. "I have loved Ann Arbor since I started coming here, and I couldn't imagine being anywhere else for dental school," Matt says.
As for whether he will become the third generation of Knudsens to practice in Escanaba, he says it's a bit early to tell. He knows his father has been active with other UP dentists in promoting the recruitment of new dentistry graduates to practice in the mostly small communities "north of the Mackinac bridge." Matt concedes he enjoyed growing up in the UP. "My favorite things to do are in the outdoors and you can really do all of them there," he says. "I think that sometimes life in larger towns is really fast, but in the Upper Peninsula, everything goes a little slower." And his kindergarten plan did specify practicing in Escanaba.
---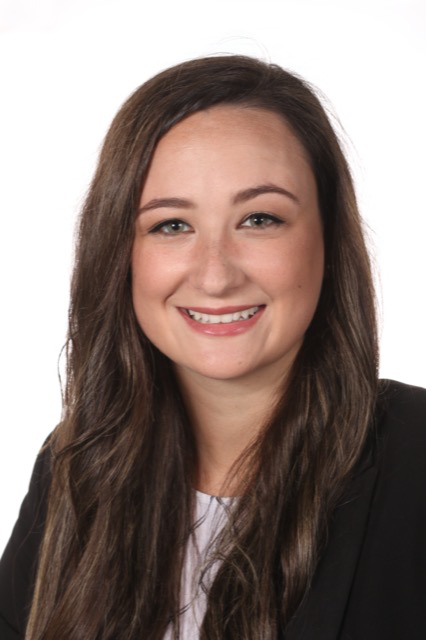 Tristan Clark. Hometown: Macomb, Mich. – Tristan Clark joins the company of a growing number of Dental Hygiene graduates who follow their BSDH degree with a DDS. A first-generation college student, she earned her bachelor's in hygiene from the dental school in 2018 and is now returning to join the entering dental class. So many friends and family have asked about her double-degree path that she created an Instagram post with her answer. "I always knew I wanted to go to dental school," she says. "During my first year of undergrad here at U-M, I heard about the dental hygiene program and thought: what a great way to get my feet wet. I decided to apply and looking back I am so glad I did. I knew dental school would be very difficult to get into, so I wanted to make sure I had a degree that was going to allow me to work in the field that I knew I was interested in – just in case dental school wasn't in my future. Luckily it was! I also wanted to get a head start on improving my clinical skills, building patient relationships, and expanding my dental knowledge. In my opinion there was no better way to gain these experiences then through the dental hygiene program."
Clark says her DH experience has given her invaluable connections with students and faculty, and she gained leadership and volunteer experience that would have been difficult to obtain elsewhere. "I would say it helped the most when it came time for admission interviews because I had a lot of dental knowledge from the hygiene program and I was less nervous because of the familiar faces," she said. "I also think being familiar with how the dental school runs helped me a lot with the transition into dental school, especially with the new online format." As for the online classes that opened her DDS education this summer, Clark said she likes taking some of the courses online because it allows her to learn the material on her own time and at her own pace. "Overall I would say my first semester of dental school was challenging but it was effective in teaching us what we needed to know to be prepared for the next semester."
---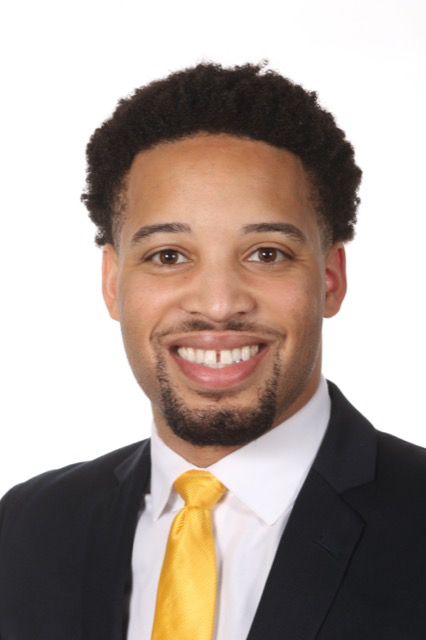 Bradley Harrison. Hometown: Decatur, Ill. – Bradley Harrison is one of the class members for whom the term "non-traditional" describes his path to dental school. Harrison majored in kinesiology at the University of Illinois at Urbana-Champaign, then joined the Teach For America organization that places college graduates into teaching position in low-income communities around the country. He taught science at a high school in Houston, Texas, for four years. He later entered the Master of Public Health program at Southern Illinois University at Carbondale, where he taught chemistry for the school's medical and dental school preparatory program. That role led him to collaborate with Dr. Todd Ester, the dental school's Assistant Dean for Diversity, Equity and Inclusion, who coordinates the Profiles For Success summer program. "I spoke in-depth with him about some of the programs his office was doing, how it aligned with my previous work in education, and how they aligned with my goal of being a dean one day. He later spoke to me about the opportunity to work with PFS and I knew I wanted to be involved in some manner." Harrison joined as a facilitator for the online 2020 PFS class this spring, offering guidance to students preparing to apply to dental schools around the country, including U-M.
Harrison said he eventually decided to pursue dentistry because of his experience growing up and working in low-income communities. "My communities have limited access to dental care and I experienced and witnessed first-hand the impact that the lack of oral health can have," he said. "It extends beyond the health of your teeth and gums. My goal is to help alleviate health disparities impacting underserved communities." Harrison said the first months of starting dental school this summer took some adjustment. "It was my first time living back home in 10 years, so my family wanted to spend as much time together as possible. This proved difficult when you are registered for a head and neck anatomy course," he said. "So I would lock myself up in the room for hours. My family didn't understand why I couldn't visit with them as much." He eventually pulled together a support group of classmates and faculty help. "I am happy that the school of dentistry, with its amazing leaders, faculty and staff, has been very proactive in finding solutions to best serve us. They have been open to our input and have implemented changes when necessary. Now that I am here in Ann Arbor, it has been great to finally meet in-person some of the people I have connected with on Zoom, GroupMe, and Slack."
---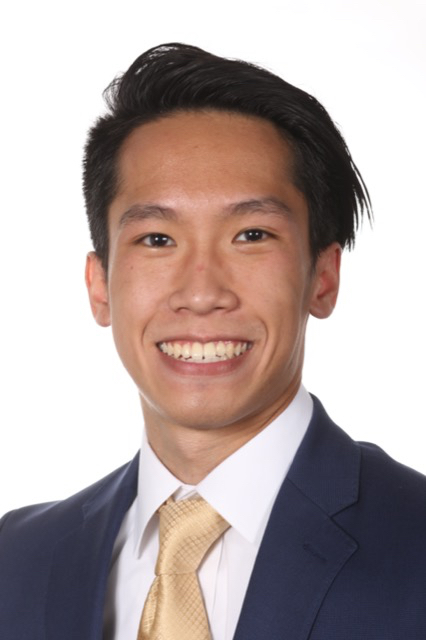 Justin Do. Hometown: Garden City, Mich. – Justin Do spent a lot of time at the School of Dentistry long before joining the D1 class this summer. As an undergraduate at U-M, he majored in Biomolecular Science and took advantage of the Undergraduate Research Opportunity Program, or UROP. For most of his four years of undergrad, he worked in the joint lab of Hernan Roca, associate research scientist, and School of Dentistry Dean Laurie McCauley, who is the William K. and Mary Anne Najjar Professor in Periodontics and also has an appointment as a professor in the Department of Pathology at the U-M Medical School. Working with various researchers, Do describes the experience as "having a blast!" The more experienced researchers helped him present his first scientific research poster at the UROP annual symposium. During his time in the lab, he worked on genotyping, collecting bone marrow stromal cells/macrophages, sectioning mice ossicles, and some histology. That's an impressive resume for a first-generation college student. His decision to pursue dentistry reflects his big-picture view. "I hope to deliver dental care to underserved communities, and I feel dentistry is a great medium through which I can enact meaningful, positive change in communities," he said. Applying to the U-M dental school was practical on a couple of levels. "I have a solid support network here of friends and mentors, and my family is really close," he said. "Having a support system nearby is very important to me and it allows me to feel at home. I also chose this school because it was by far my cheapest option since I pay in-state tuition."
Do said starting dental school with an online format was easier to adjust to after he had to finish his undergrad classes that way in March and April. "The course load was definitely a lot more than I expected, but I guess that's typical of dental school," he said. "I truly appreciate the professors and faculty as they adjusted to the online format with such short notice. Most of the classes ran smoothly, but I am excited to start some activities in-person in the fall semester, though!"
---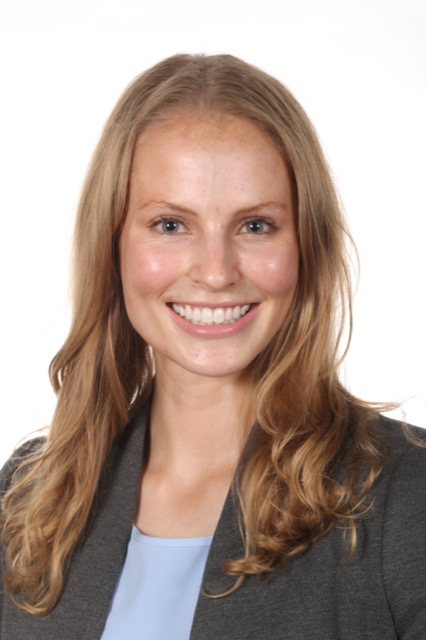 Erica Siismets. Hometown: Troy, Mich. – As part of the joint DDS/PhD program, Erica Siismets has been navigating the hallways of the School of Dentistry for three years, focusing on research in the Oral Health Sciences program, leading eventually to her PhD dissertation. Now she has joined the hands-on dentistry portion of the program with her DDS Class of 2024. Exactly where she will end up in dentistry and academia is undetermined, but she'll know it when she sees it. "I want a career that blends science, art and community engagement," she said. "My goals for life are to be happy, to be useful, and to help others. A career in dentistry will allow me to achieve these goals." She earned her undergraduate degree from U-M in 2017 with a major in materials science and engineering. "I chose to pursue both the DDS and the PhD because I had a great desire to become a dentist, but also had a passion for research from working in labs during my four years of undergrad. Because of my background in materials science, I had originally planned to study biomaterials and regenerative medicine. After rotating through several labs during my first year, however, I discovered a true passion for craniofacial developmental biology."
The dual DDS/PhD program gives her many options. "Due to my research interests, I could see myself pursuing a career as an academic orthodontist or pediatric dentist specialized in craniofacial anomalies. I would love the opportunity to work on a craniofacial anomalies treatment team at a hospital to treat children with craniofacial anomalies and improve their quality of life," she said. "However, I also have a strong interest in healthcare policy and would love to be able to use the skills I obtain in the DDS/PhD program to advocate for changes in the general health and oral health care system in the U.S. Wherever my career may lead, my ultimate goal to improve patient care remains the same." Siismets admits she was sad when her start of the DDS degree began online from home this summer. "Since beginning my program in 2017, I have witnessed three classes of D1s start dental school together. Each year I would remind myself that I would soon be in their shoes, so it was definitely a big loss in June not being able to finally start this chapter with my own class. Learning online itself was fine for the most part, but it was certainly lonely. I'm really looking forward to meeting my classmates in person this fall!"
---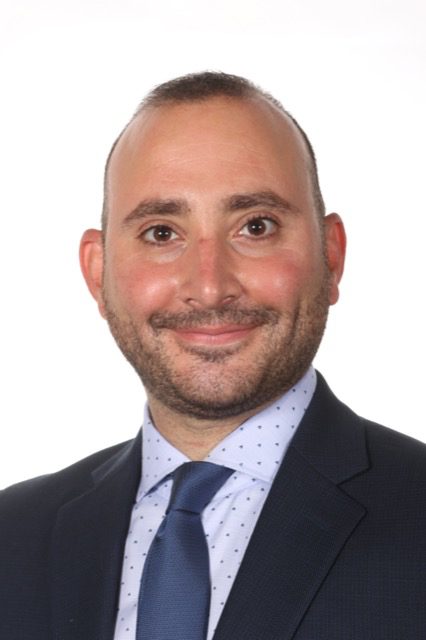 Karim Tabbaa. Hometown: Originally Damascus, Syria; now Franklin, Mich. – Another non-traditional journey to dental school features Karim Tabbaa, a Syrian native who moved permanently to the United States in 2009. The year before moving here, he earned an undergraduate degree in Business Administration with a major in marketing and international trade. In 2013, he earned a Master of Business Administration degree from Wayne State University in Detroit. Shortly after graduation, he took advantage of an opportunity to open a mental health clinic and in 2014 started a traumatic brain injury program. "I loved that I was able to make a small difference in people's lives even though I was running the business side of the clinic," he said. The jump to dentistry has come many years later, but it is not a surprise. "Dentistry was always on my mind," Tabbaa said. "Unfortunately, I did not pursue it earlier, but it is never too late to pursue your passion. Since I was a kid I was influenced by my uncle, a dentist in California, and I wanted to be like him. I also had a traumatic experience when I was seven years old. I fell on my teeth and it caused them to shift badly. I was too embarrassed to smile, but I was fascinated by how my orthodontist was able to transform my teeth and allow me to be able to smile again. I decided to go back to dentistry because I believe I can make a difference in people's lives, especially seeing people with low socioeconomic status struggle to afford basic dental care."
He decided on the U-M dental school because of its world-class reputation and the people he met during his contacts with it. "I felt this is where I belong. Everyone was extremely nice and pleasant. I also felt during the interview that they want to know who I am and were interested in me as a person." The first set of online classes were challenging, Tabbaa said, because he likes to interact with faculty during lectures and his previous academic studies were often done in different places – libraries, coffee shops, study groups with friends – but none of those were possible because of the pandemic. He says he has adjusted and he is looking forward to being in-person at least for part of the coursework. "Luckily, we have an amazing D1 class, everyone is helpful, we share study tips and explain difficult concepts to each other."
---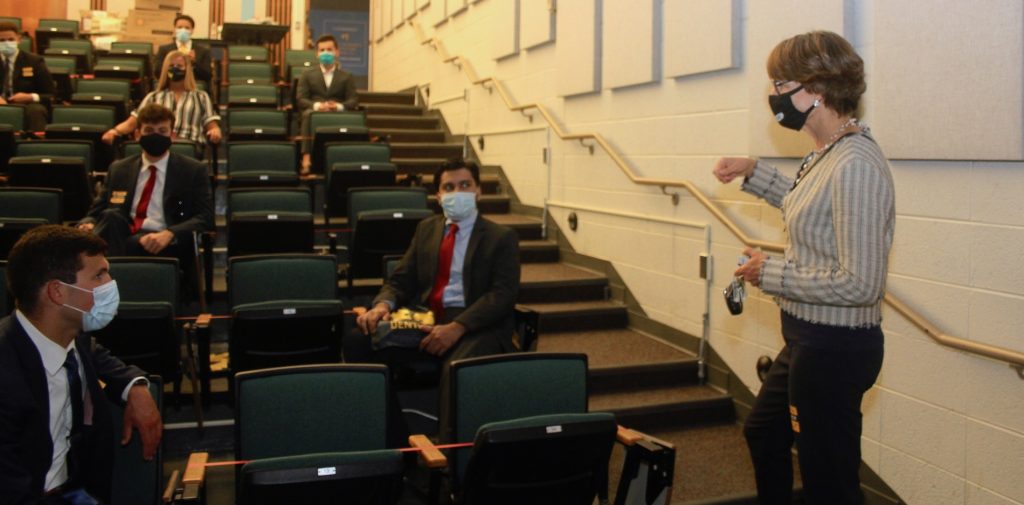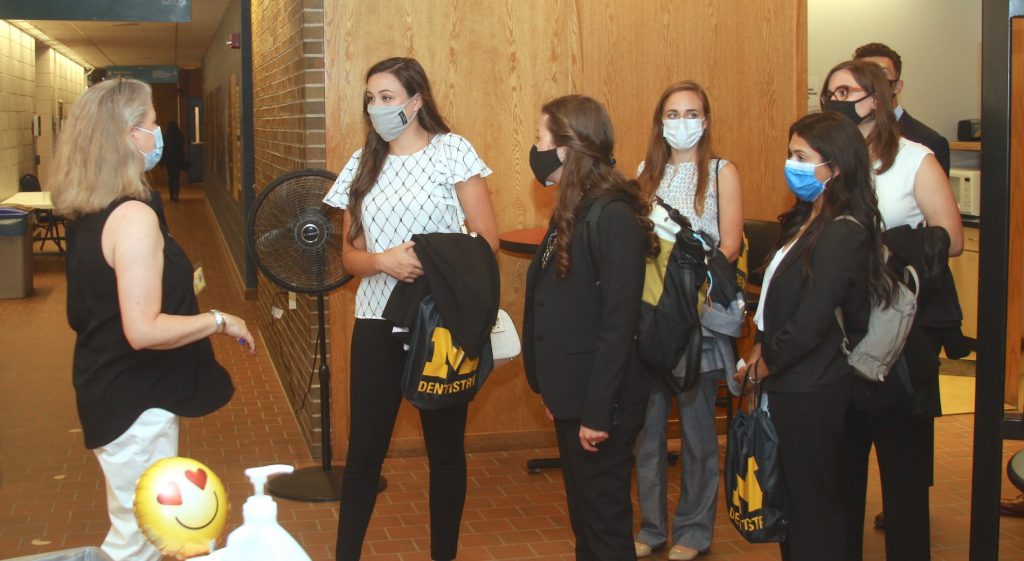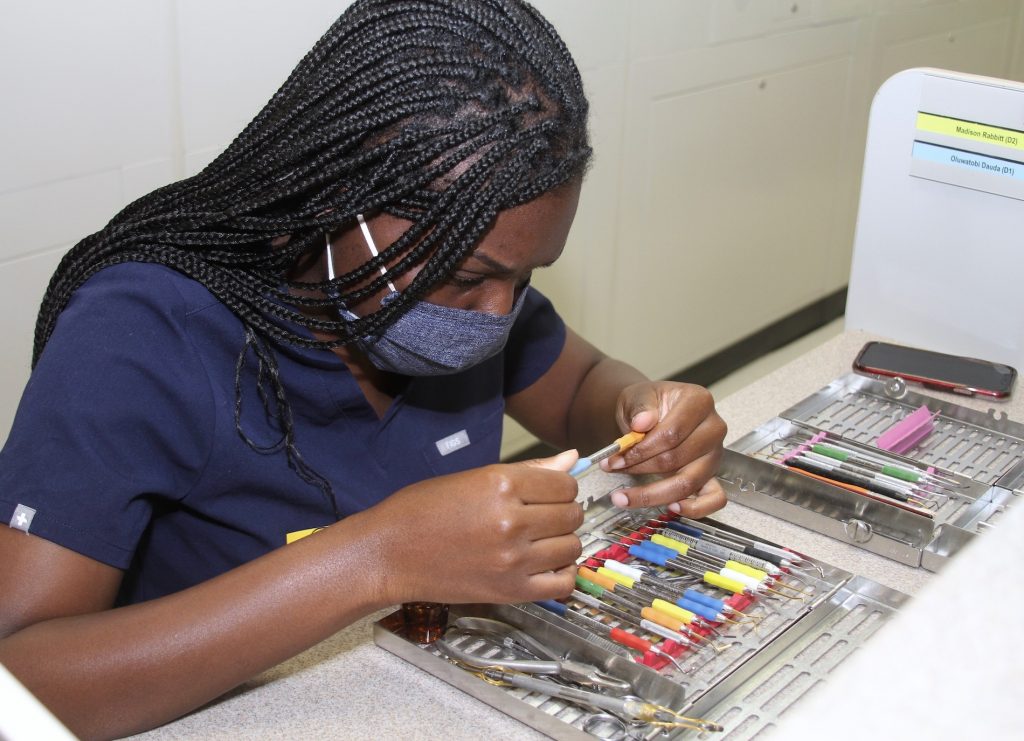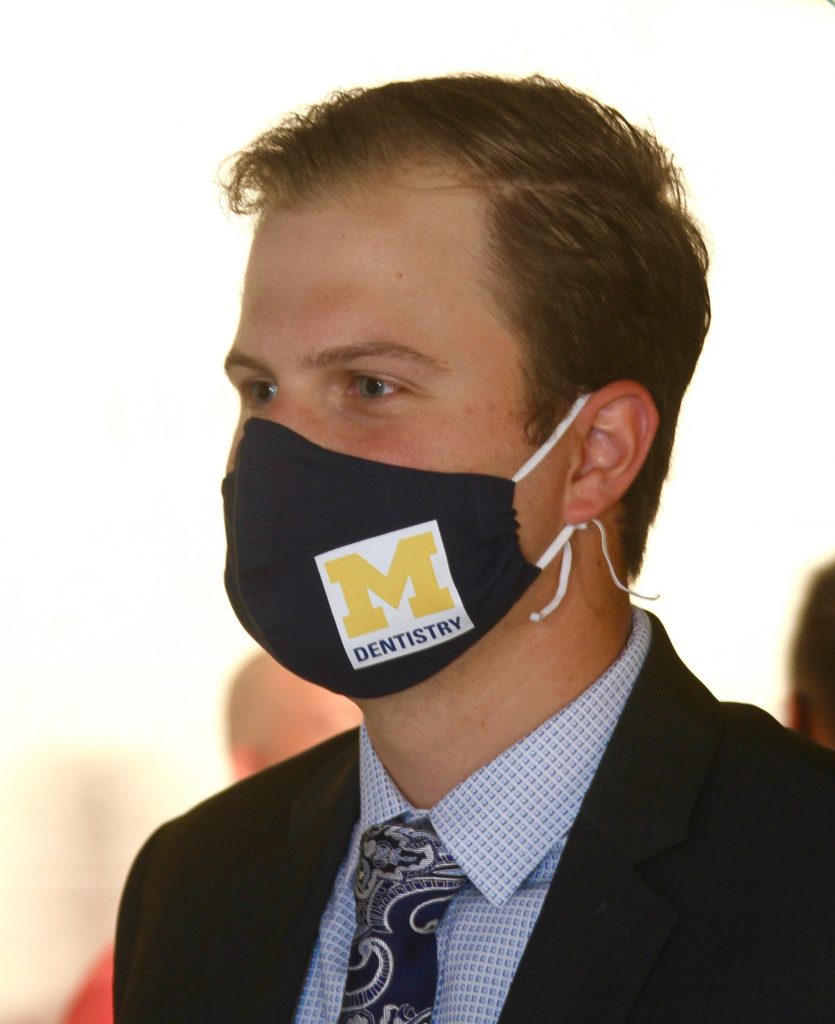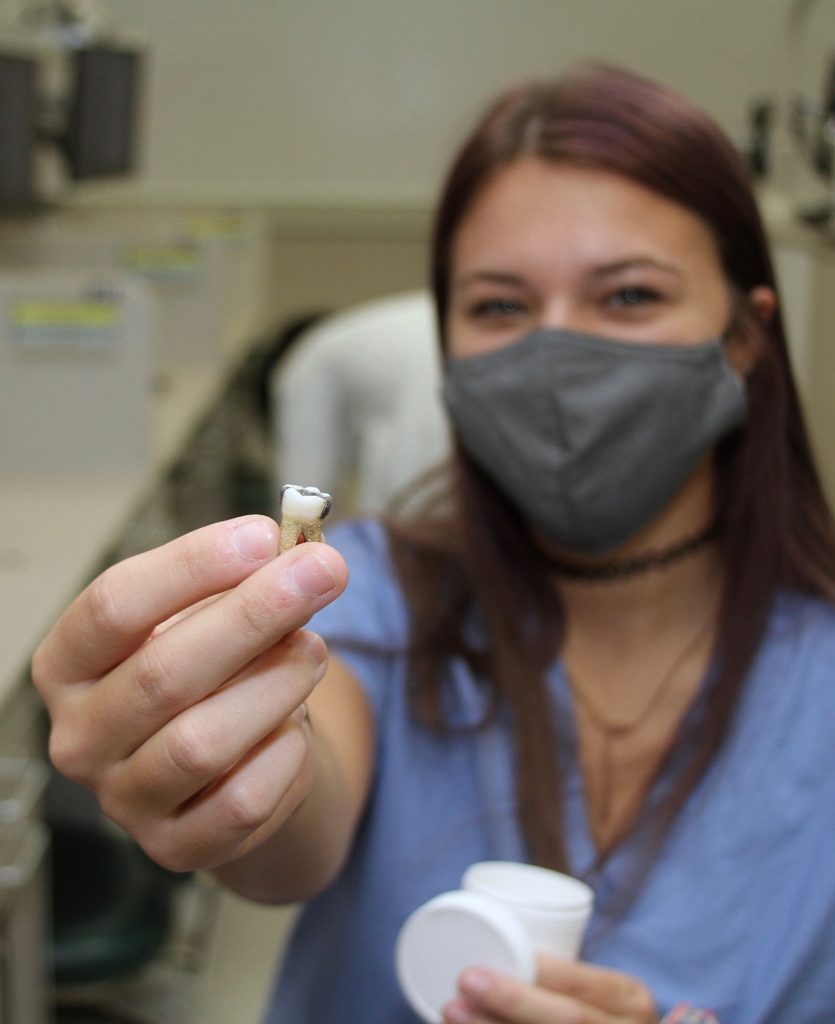 ###
The University of Michigan School of Dentistry is one of the nation's leading dental schools engaged in oral health care education, research, patient care and community service. General dental care clinics and specialty clinics providing advanced treatment enable the school to offer dental services and programs to patients throughout Michigan. Classroom and clinic instruction prepare future dentists, dental specialists and dental hygienists for practice in private offices, hospitals, academia and public agencies. Research seeks to discover and apply new knowledge that can help patients worldwide. For more information about the School of Dentistry, visit us on the Web at: www.dent.umich.edu. Contact: Lynn Monson, associate director of communications, at dentistry.communications@umich.edu, or (734) 615-1971.