ADEA journal cites Nalliah paper as one of its 10 best in 2019

3

min read
Ann Arbor, Mich., Jan. 13, 2020 – A paper published by Dr. Romesh Nalliah, Associate Dean for Patient Services at the School of Dentistry, has been cited as one of the 10 best articles of 2019 in the Journal of Dental Education (JDE).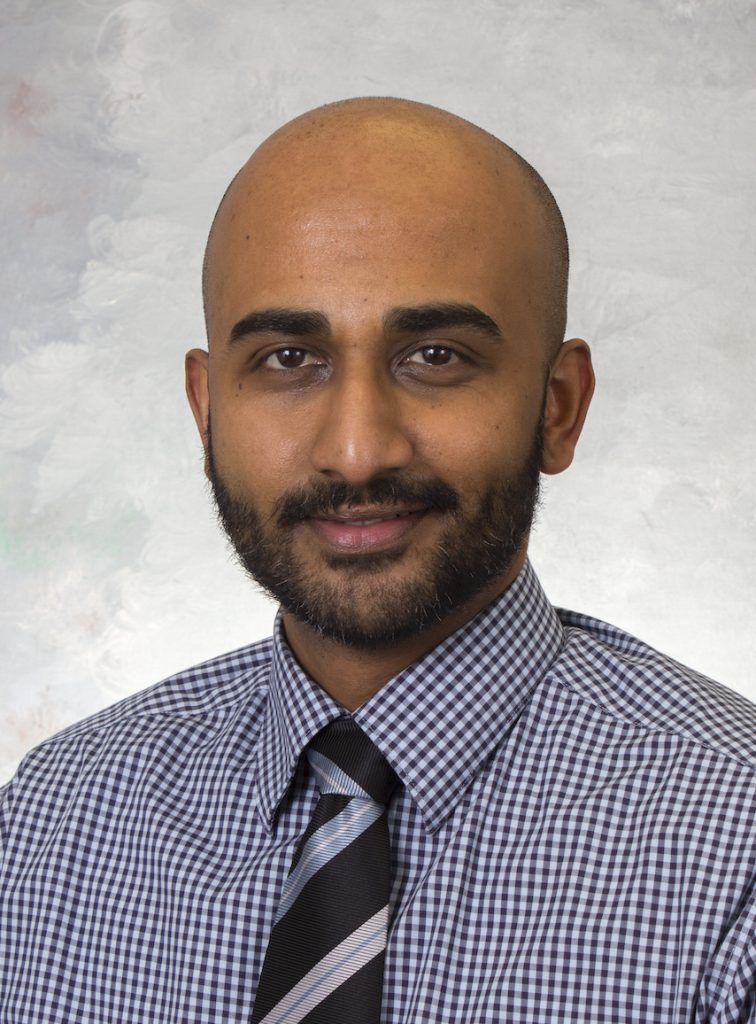 Nalliah, a clinical professor at the dental school, described how patient service and student-faculty interaction were streamlined by the introduction of a new computerized process in the dental school's pre-doctoral clinics. The paper, "Improving Dental School Clinic Operations Using Business Intelligence Data," was published in the June 2019 edition of JDE. The journal is the flagship publication of the American Dental Education Association (ADEA), which represents academic dentistry. Its membership includes more than 20,000 students, faculty, staff and administrators from all of the U.S. and Canadian dental schools, as well as advanced dental education programs and corporations working in oral health education.
Nalliah's co-authors are Kelly Miller, senior business intelligence analyst with Michigan Medicine, and dental school faculty member Dr. Stephen Stefanac.
JDE Editor Nadeem Karimbux, writing in ADEA's January 2020 Bulletin of Dental Education, listed 10 articles published throughout 2019 in the monthly JDE that he said were particularly noteworthy. He cited their effective presentation, clearly explained significance of results, innovative approaches, importance of subject matter, and findings with broad implications and potential impact, as well as strength of study design and execution. Of Nalliah's publication in particular, Karimbux wrote, "This exemplary article demonstrates how the analysis of clinical operations data was used to increase efficiency and improve both students' and patients' experience in a dental school clinic."
The article used data collected after the dental school instituted a computerized Faculty Request System (FRS) in clinics where dental students treat patients. When dental students finish various stages of treatment for their patients, faculty must check and approve each stage. In the past, students would leave the patient in order to find a faculty member who was available to check their patient. This was often a time-consuming task with several students following faculty members as they moved from patient to patient. Using the new FRS, students summon faculty to their cubicle via a computer request. That allows the student to stay with the patient, while faculty can more efficiently respond by observing the student requests on a computer screen at one end of the clinic.
With the FRS, the amount of time students spent away from their patients was reduced from 40.6 minutes to 12.1 minutes during an appointment. Students used the additional time with patients to enhance the patient experience through social interaction, including discussions about good oral health habits and more detailed information about the patient's treatment plan. The new system also helped reduce the number of appointments that ran past their allotted times. "By critically analyzing data from the new system, the school's leadership can analyze trends and make data-driven decisions to alter operations. The results of this study suggest that this process can improve the patient and student experience and faculty utilization," according to the article's abstract.
###
The University of Michigan School of Dentistry is one of the nation's leading dental schools engaged in oral health care education, research, patient care and community service. General dental care clinics and specialty clinics providing advanced treatment enable the school to offer dental services and programs to patients throughout Michigan. Classroom and clinic instruction prepare future dentists, dental specialists and dental hygienists for practice in private offices, hospitals, academia and public agencies. Research seeks to discover and apply new knowledge that can help patients worldwide. For more information about the School of Dentistry, visit us on the Web at: www.dent.umich.edu. Contact: Lynn Monson, associate director of communications, at dentistry.communications@umich.edu, or (734) 615-1971.