Stephanie Munz appointed as the Swartz Professor of Integrated Special Care Dentistry

3

min read
Ann Arbor, Mich., Oct. 22, 2019 – School of Dentistry faculty member Stephanie M. Munz has been appointed as the Dr. Walter H. Swartz Professor of Integrated Special Care Dentistry.
The U-M Board of Regents approved the appointment last week at its October meeting. Munz was recommended by the dental school's Executive Committee and Dean Laurie McCauley. The professorship is a five-year renewable term, effective Oct. 1, 2019, through Sept. 30, 2024.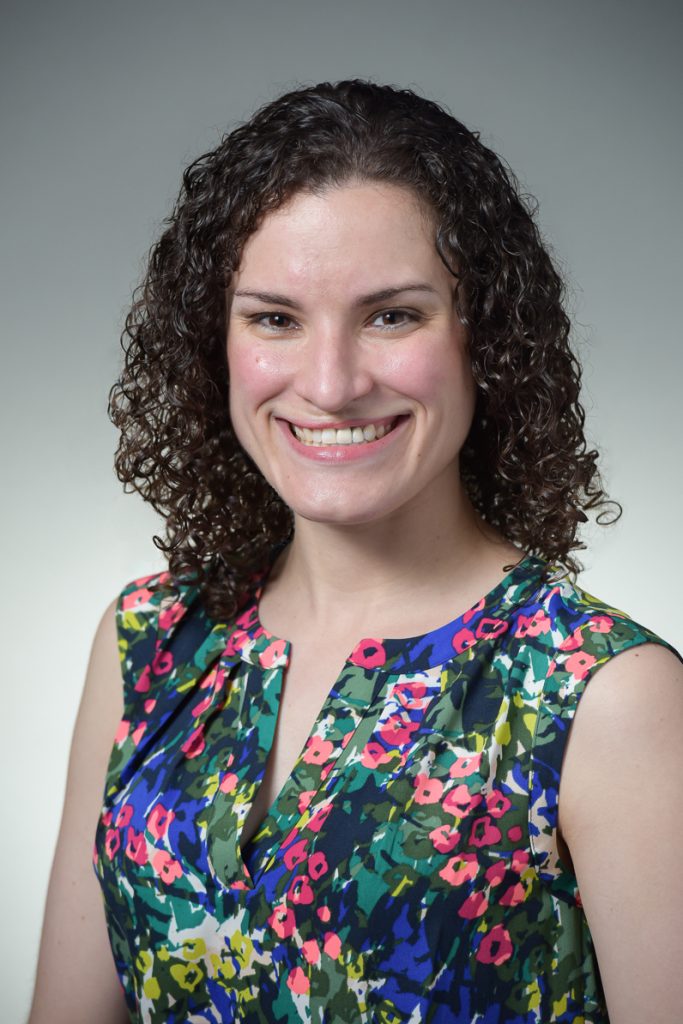 Munz is a clinical associate professor in the Department of Oral and Maxillofacial Surgery and Hospital Dentistry. She is associate chair of Hospital Dentistry and director of its General Practice Residency Program.
The school's Swartz Professorship was established in 2015 with a major gift from Ann Arbor residents Timothy and Laurie Wadhams in honor of Laurie's late father, who was an alumnus and professor of prosthodontics at the school for nearly 30 years. As the Swartz Professor, Munz will lead an educational and clinical program that prepares dental and dental hygiene students for collaborative practice and treatment protocols for patients with special needs. The new, transformative approach to developing care programs for those with special needs is one of the first of its kind at a major dental school and builds on comprehensive approaches to multidisciplinary care pioneered at the school.
Munz received her DDS from U-M in 2011, a certificate in General Practice Residency in 2012, and a U-M Fellowship in Interprofessional Leadership in 2017. She was appointed as a clinical lecturer in 2012, a clinical assistant professor in 2014, and was promoted to clinical associate professor earlier this year. She completed a Positive Leadership Executive Education course at the U-M Ross School of Business, the Institute for Healthcare Improvement Basic Certificate in Quality and Safety, and the Association of American Medical Colleges "Teach for Quality" program. She is the vice president of the national Special Care Dentistry Association.
Dr. Brent Ward, chair of the OMFS/Hospital Dentistry department, in his nomination letter for Munz, cited her leadership of the General Practice Residency, her mentorship of both residents and DDS students, her skill in teaching various courses, her ongoing research and her interprofessional collaboration across the campus and the country. "As a clinician, Stephanie demonstrates consistent patient-centered care," he said. "Her clinical interests align well with the intent of the professorship: She expertly cares for a wide variety of patients ranging from those requiring oral optimization before cardiac surgery, organ transplantation, systemic or head and neck cancer therapies, dental emergencies, clefts and other craniofacial anomalies, cognitive and physical impairments, and mental illnesses, to name a few."
The professorship's namesake, Dr. Walter H. Swartz, received his DDS in 1945 and his MS in prosthodontics in 1947. After graduation in 1945, Professor Swartz became a clinical instructor at the dental school and subsequently rose through the ranks to professor of dentistry in 1961. He was known for his rare combination of excellence as an outstanding scholar, private practitioner, admired professor and civic leader. He was nationally known for his research and publications in dentistry and was awarded the Paul Gibbons Award for outstanding teaching three times by senior dental students.
###
The University of Michigan School of Dentistry is one of the nation's leading dental schools engaged in oral health care education, research, patient care and community service. General dental care clinics and specialty clinics providing advanced treatment enable the school to offer dental services and programs to patients throughout Michigan. Classroom and clinic instruction prepare future dentists, dental specialists and dental hygienists for practice in private offices, hospitals, academia and public agencies. Research seeks to discover and apply new knowledge that can help patients worldwide. For more information about the School of Dentistry, visit us on the Web at: www.dent.umich.edu. Contact: Lynn Monson, associate director of communications, at dentistry.communications@umich.edu, or (734) 615-1971.