Drs. Sean Edwards, Justine Moe receive national AAOMS awards

4

min read
Ann Arbor, Mich., Oct. 23, 2019 – Two oral and maxillofacial surgery faculty members received awards at the American Association of Oral and Maxillofacial Surgeons (AAOMS) conference in Boston last month.
• Dr. Sean Edwards, the James R. Hayward Endowed Clinical Professor of Oral and Maxillofacial Surgery and Clinical Professor of Dentistry, received the Oral and Maxillofacial Surgery Foundation Research Recognition Award for contributions to research in the specialty.
• Dr. Justine Moe, Clinical Assistant Professor of Dentistry, received a Faculty Educator Development Award, given to early-career oral and maxillofacial surgeons to encourage and support promising faculty members.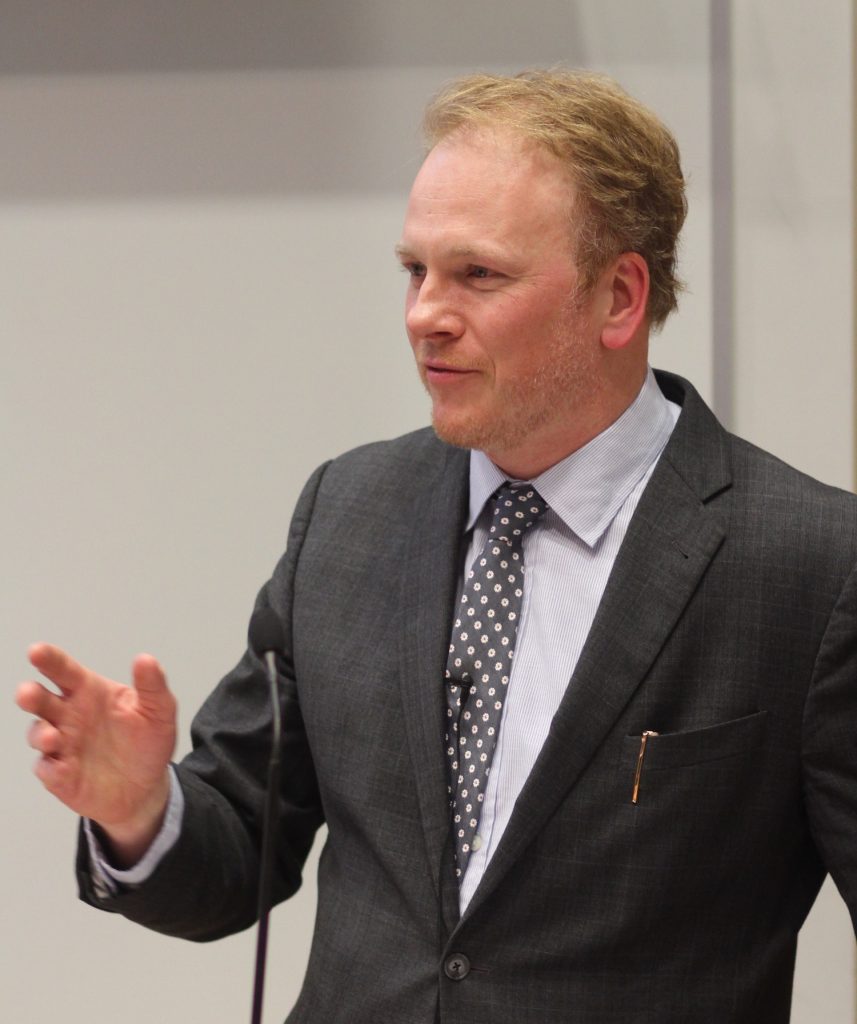 The OMS Foundation research award presented to Edwards recognizes fellows and members who are engaged in clinical research that fosters innovations and new diagnostic and therapeutic interventions applicable to the clinical practice of oral and maxillofacial surgery. Edwards was noted for his role on the AAOMS Committee on Research Planning and Technology Assessment; as a consultant for the Committee on Cleft, Craniofacial and Pediatric OMS; as co-director of the AAOMS Clinical Trials Methods Course; and his funded research and scholarly works.
AAOMS cited several of the many articles by Edwards that have been published in the Journal of Oral and Maxillofacial Surgery in recent years, including "The Value of the Comprehensive Basic Sciences Exam (CBSE) in Oral and Maxillofacial Surgery Programs"; "Perioperative Characteristics of Adolescent Patients Undergoing Free Tissue Transfer in the Reconstruction of Craniomaxillofacial Defects"; and "Keratocystic Odontogenic Tumor Recurrence Rates With Enucleation and Curettage Using Carnoy's Versus Modified Carnoy's Solution."
Edwards is the OMFS department's Chief of Pediatric Oral and Maxillofacial Surgery. He graduated from the Dalhousie University School of Dentistry in Halifax, Nova Scotia, and the University of Michigan Medical School. After his residency at U-M, he completed fellowship training at the University of Pittsburgh in Pediatric Craniofacial Surgery and at U-M in Head and Neck Oncology. His clinical interests include craniomaxillofacial deformity, pediatric obstructive sleep apnea, cleft lip and palate, craniofacial trauma, and pediatric neoplasms of the craniomaxillofacial structures with research interests in craniofacial biology wound healing.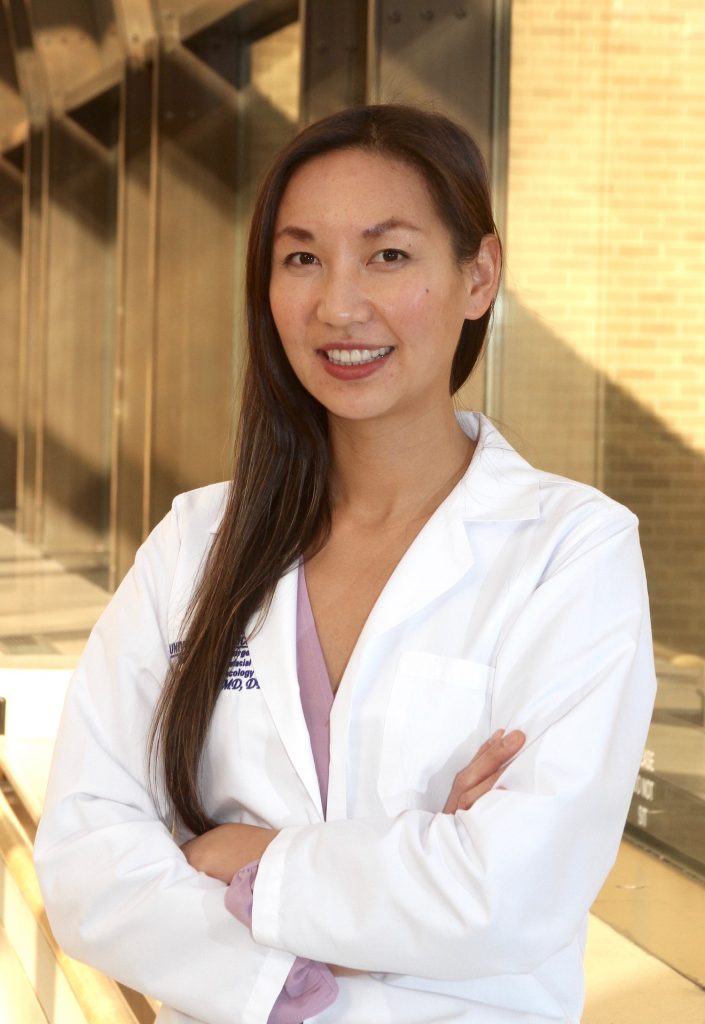 The Faculty Educator Development Award, or FEDA, that Moe received was established in 2002 by AAOMS and the OMS Foundation to encourage promising surgeons to choose an academic career and to allow faculty members with up to five years of experience to remain in academia. The financial award is granted over a three-year period and the academic institution also receives a smaller grant as incentive to retain current faculty. The award recipient commits to serving as a full-time faculty member for six years.
Moe earned her DDS at the Dalhousie University School of Dentistry. She graduated from Emory University School of Medicine in Atlanta, Ga., and completed internships at the University of California-Los Angeles and at Emory. She obtained her residency in OMFS at Emory and completed a fellowship in Head and Neck Oncologic and Microvascular Surgery at U-M. She joined the U-M department of oral and maxillofacial surgery/hospital dentistry in 2018. Her clinical specializations include the treatment of head and neck cancer and non-cancerous tumors.
AAOMS is the professional organization representing more than 9,000 oral and maxillofacial surgeons in the United States and provides members with on-going support in education, research and advocacy.
###
The University of Michigan School of Dentistry is one of the nation's leading dental schools engaged in oral health care education, research, patient care and community service. General dental care clinics and specialty clinics providing advanced treatment enable the school to offer dental services and programs to patients throughout Michigan. Classroom and clinic instruction prepare future dentists, dental specialists and dental hygienists for practice in private offices, hospitals, academia and public agencies. Research seeks to discover and apply new knowledge that can help patients worldwide. For more information about the School of Dentistry, visit us on the Web at: www.dent.umich.edu. Contact: Lynn Monson, associate director of communications, at dentistry.communications@umich.edu, or (734) 615-1971.