2019 King's Feast theme: Build on your strengths

4

min read
Ann Arbor, Mich., Feb. 11, 2019 -– The message for current and prospective dental students at the School of Dentistry's annual King's Feast was about building on strengths: Focus on your talents, find a greater purpose and strive for greatness.
The 38th annual dinner, which celebrates the legacy of the Rev. Dr. Martin Luther King, Jr., was attended by about 110 members of the dental school community — current and prospective dental students, faculty, staff and alumni. The event is organized by the University of Michigan Student National Dental Association (SNDA). The theme of the evening on Feb. 2 was an extension of the one used last month during the university's campus-wide celebration of MLK Day: "Unravel: To unravel is to deeply examine our values and the character of our actions in order to tease out the part of our identity that leads to marginalizing and targeting others."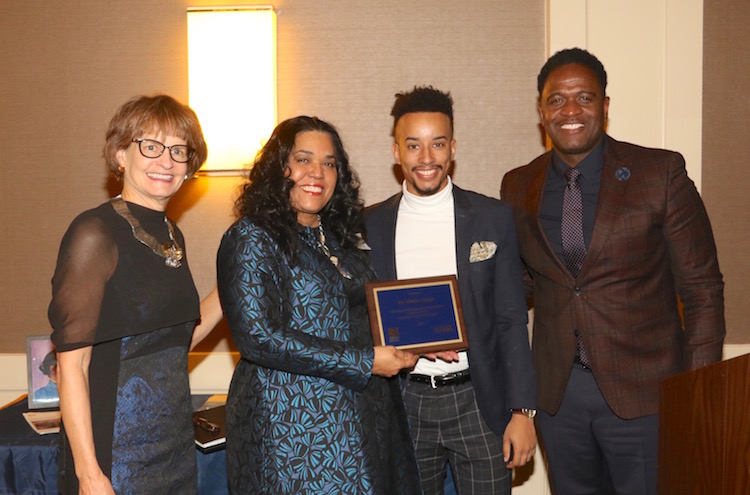 Keynote speaker Dr. Olivia Croom, a 1988 graduate of the dental school, held up the example of Dr. King in talking about how each person can find their greatness, perhaps in unexpected ways. "Martin Luther King didn't have intentions to be great. He said that he did not set out to be the drum major for the civil rights movement," Croom said. "But greatness found him and a drum major surfaced after all, as seen in his efforts to help people who looked like him as well as those who did not look like him. He had a talent to rally all races of people to come together to build up humankind. Dr. King had purpose attached to his talent and became truly great. I challenge you to connect with purpose for your greatness to surface."
Croom, Chief Dental Officer and Senior Vice President at DentaQuest, a national oral health organization (see related story), said talent is not enough. She cited investor Warren Buffett, Microsoft founder Bill Gates and media executive Oprah Winfrey as examples of highly talented and successful people who have added philanthropy to their life missions. "These are examples of greatness, of joining purpose to who they are and what they do," Croom said.
She said students can discover their greatness by focusing on what they love, writing it down, reviewing it and talking about it frequently. Reading extensively in their area of interest and finding mentors are important, as is pursuing their interests aggressively rather than passively. Learn from failures and speak regularly with those who believe in you, she said. "When you know, truly know, your greatness, become fearless," Croom said. "Don't take 'no' for an answer. Never give up."
Dr. Todd Ester, Assistant Dean for Diversity, Equity and Inclusion for the School of Dentistry, said the King's Feast guest list included numerous pre-dental students interested in or planning to attend the U-M dental school. Some were from U-M and others traveled from Ohio, Florida and Oakwood University in Alabama; a high school student and his father from Ohio also attended. In addition to current dental students, numerous dental school alumni came back for the event, including Dr. Sheila Armstrong (DDS 1990) of Wayne, Mich., who will be president of the National Dental Association in 2020, and Dr. Raymond Gist (DDS 1966), former president of the American Dental Association and the Michigan Dental Association.
"The 38th annual SNDA King's Feast is a great celebration of our school's commitment to Diversity, Equity and Inclusion," Ester said. "We are so grateful to everyone who attended this year's celebration and who worked to organize it. We recognize that our amazing students, staff and faculty are our greatest resources at the School of Dentistry. This event is a fitting representation of Dr. Martin Luther King, Jr.'s vision of the 'Beloved Community' where we can all come together across differences as sisters and brothers."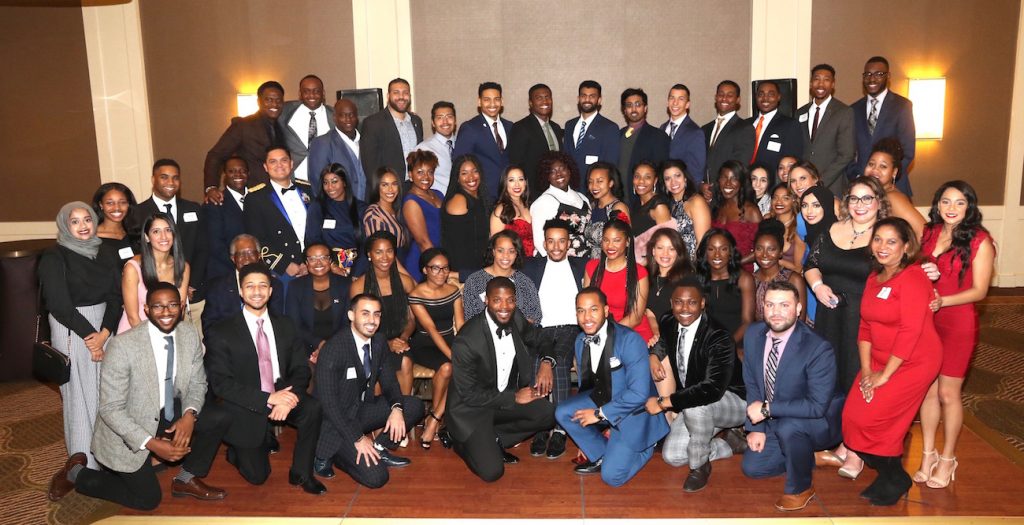 ###
The University of Michigan School of Dentistry is one of the nation's leading dental schools engaged in oral health care education, research, patient care and community service. General dental care clinics and specialty clinics providing advanced treatment enable the school to offer dental services and programs to patients throughout Michigan. Classroom and clinic instruction prepare future dentists, dental specialists and dental hygienists for practice in private offices, hospitals, academia and public agencies. Research seeks to discover and apply new knowledge that can help patients worldwide. For more information about the School of Dentistry, visit us on the Web at: www.dent.umich.edu. Contact: Lynn Monson, associate director of communications, at dentistry.communications@umich.edu, or (734) 615-1971.