Donor Profile: Dr. Samuel Bander

9

min read
As his dental practice has grown, so has his appreciation for his alma mater
This profile is one in a series highlighting School of Dentistry alumni, donors and students.
Ann Arbor, Mich., Sept. 12, 2018 -– When Dr. Samuel Bander looks back through the years of his dentistry career, it's a fascinating exercise in how a person's education evolves and whom they need to thank for where they are today.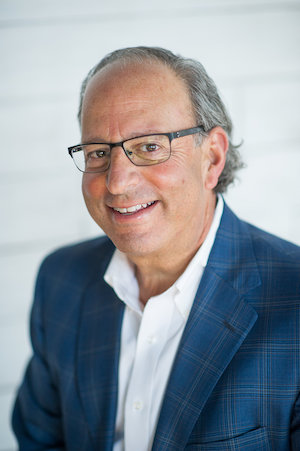 It's been 37 years since Bander graduated in 1981 from the University of Michigan School of Dentistry and joined his father's dentistry practice in Grand Rapids. Fresh out of a dental school where some of the world's leading dentists taught him the professional skills he would need, Bander still relied heavily on his father, Tom. The elder Bander shared his expertise accumulated during many years of solving about any dental problem a dentist might encounter.
That father-son learning process had started well before dental school for Sam. Beginning in high school, he worked in his father's office, which included a lab with a casting machine for making gold crowns and other prosthetic devices. It was a process that appealed to Sam, who was a kid who loved using his dexterity to build model airplanes. He expanded the experience he gained in his father's office by working at a professional dental lab in Grand Rapids as he attended Grand Rapids Community College for two years.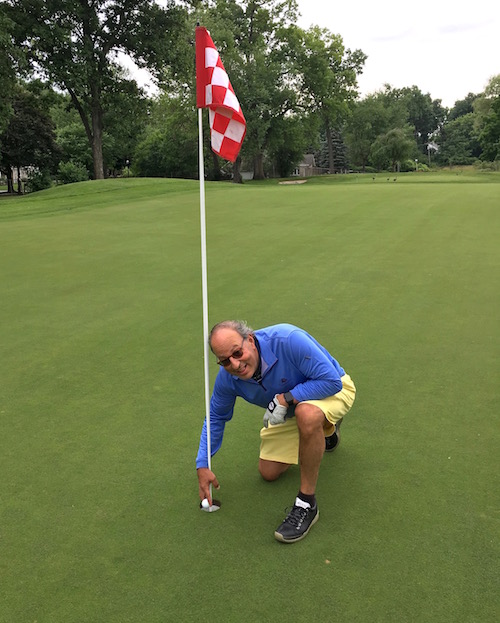 By the time he finished a year of undergraduate courses at U-M in Ann Arbor, he already had a significant head start on dental school, becoming one of the rare students, then and now, who was admitted without a bachelor's degree. Even with the head start, dental school was hard work, he says, but it was a very positive four years of his life. He remembers that occlusion was confusing at first and that several of his instructors had graduated with or near his father's Class of 1948. "The neat thing about the dental school was that most of your instructors had their names on the textbooks we were using. I was always pretty impressed with that, that these were the leaders in dentistry that were teaching us, and I was always grateful for that."
Along with the science and difficult technical skills he absorbed, Bander remembers funny little bits and pieces of advice and banter from his professors. Dr. Bob Lorey liked to call Sam "Salamander Bander." One professor had a catchphrase for solving nearly any problem a student would encounter when filling a cavity. It involved Dycal, a product used as a protective liner under fillings. "Today we are using all kinds of complex materials, but back then he used to say, 'Just put a little Dycal on it and put the filling in.' " Bander recalls that his fellow students were as generous as the professors in sharing their knowledge. At the Delta Sigma Delta dental fraternity house, where Bander was grand master his senior year, a lab in the basement meant students didn't need to go to the dental school to practice or complete projects. "It gave us a chance to mingle with upper classmen," Bander said. "You would bond with the whole dental school, not just your own class. I think that was a huge help."
Once he graduated, the help came from his father in their four-operatory practice. "His office was up to date, he had all the modern equipment of the time, so he always kept up. He took courses all the time," Bander remembers. The ability to keep pace with the constantly evolving profession may be the most important lesson he learned in the 15 years he worked closely with his father. They talked constantly, had lunch together most days and eventually the teacher-student roles reversed. "Over time, procedures changed. Composites and fillings got to be rather complicated. It was like a chemistry set trying to do a composite filling. I'll never forget, as he got toward the end of his career, he'd always come back and ask me: 'What's the sequence on that? How do you do that?' So it was fun. Initially he was teaching me, and towards the end I was teaching him." Tom Bander gradually retired and it became Sam's practice. "I miss it now," Sam says. "I tell young dentists who work with their fathers to treasure these days because they won't be around forever."
True to his father's example, Bander has advanced his expertise and his practice. He built a new office 13 years ago and now has eight operatories. He added an associate, Dr. Carol Baldwin (U-M DDS 2011). Another U-M dental alum, Dr. Samy Salhadar (DDS 2015), works one day a week at the practice. While Bander says that traditional general dentistry -– fillings, crown and bridge work -– is still his main focus, he now does a lot of dental implants, full-mouth construction and cosmetic dentistry as well. The change was prompted by his work with Dr. John Kois and the Kois Center in Seattle, as well as training at the Misch Institute in Detroit. "Those two events in my life changed me from just being a single tooth-by-tooth dentist to treating the whole mouth and the whole body. Dentistry has gotten so much bigger than just a filling here or a filling there," Bander said. "It just completely changed how I looked at restorative dentistry, being able to go from single-tooth restoration to treating the whole mouth and the whole person. It's rebuilding a whole mouth to last a lifetime."
In addition to advancing his technical skills, Bander has collaborated with his office staff to put their patients at ease in the office, which they call "pampering patients in a spa environment." When patients arrive, they are handed a menu of amenities, such as televisions in the operatory, head phones for music, paraffin wax treatments for their hands, a back massager, stress balls they can squeeze with their hands as their dental work is performed. "Most people have a great fear of dentistry. I think it's second to fear of public speaking," Bander said. "A lot of this credit goes to my staff as well. We decided to have things here that would make people comfortable. And people talk about it. It's gone far beyond what I ever expected. We're known for being a relaxful spa atmosphere."
Bander said the idea of spa treatment came to him one day when he was at -– what else? -– a spa for a massage. The practice of handing patients a menu of amenities is copied from a car wash that gave him a menu with a range of car-cleaning options. "I've really become a student of that -– trying to get ideas from other businesses because business is business no matter what you are doing. Our aim obviously is to save people's teeth, and their general health is of the utmost importance. But if you've got a good product, you want to apply it to more people. We try to get the word out there. You can look at it as marketing. We have a great product. We think we do things well – I couldn't do it without the rest of the staff. We just want to share that with more people and we'll be rewarded for it. We're not shy about that."
As his career has expanded and evolved over the years, Bander has kept up his ties with the U-M School of Dentistry. He says he loved his time in Ann Arbor and he tries to come back to the university and dental school as often as possible. He's played in the annual dental school golf outing many times, but this year's version, on June 22 at the Washtenaw Golf Club, was the most memorable. He was assigned to start the day on Hole No. 14, a Par 3. On his first shot of the day, the ball headed straight for the pin and rolled into the cup for a hole-in-one, his first ever. He became an instant celebrity among his fellow golfing alums because Dean Laurie McCauley had made a promise in her welcoming remarks just before the golfers dispersed to start the event. As incentive for the participants to play well, she said, "the first three" golfers who hit a hole-in-one would be invited to dinner at her house. It got a good laugh since aces are rare, but a few minutes later Bander had secured a dinner date with the dean. In early September, Bander and his wife, Wendie, spent a relaxing Friday evening at McCauley's Ann Arbor home. The dean, sporting a crisp white chef's hat adorned with a maize Block M, served several courses of fine dining.
Bander says the golf outing and resulting dinner will be another in a long line of great memories of Ann Arbor, the university and the School of Dentistry. He has already shown his appreciation over the years, making numerous financial gifts to U-M and the dental school, including $25,000 three years ago for the dental school's Clinic Renovation Fund. He said the school's major renovation, set to start this fall, is an exciting prospect that is in line with the need for dentists and dentistry to keep pushing forward for the good of the profession and the patients it serves.
Not all alumni are inspired to make financial gifts; why does he? "No. 1, there's a sense of pride. It's your alma mater. They gave me a lot. They gave me the ability to produce what I produce today. So I don't know how you can't give back a little bit," Bander said. "If nothing else it's just a little thank-you, and it's very little compared to what I've gotten back over the years. So my reason is just a thank-you, because I've been given so much."