Emeritus Class of 1968 leads school's Reunion Weekend festivities

10

min read
Ann Arbor, Mich., Sept. 14, 2018 -– The School of Dentistry Class of 1968 marked its 50th anniversary Thursday during the school's annual Reunion Weekend, which included the presentation of three awards honoring past and present service to the school and profession.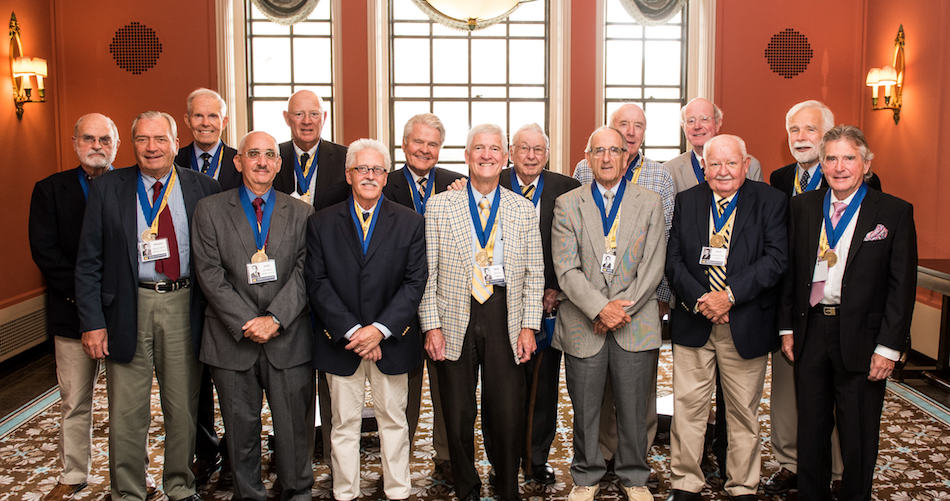 Nineteen alumni from the class – 15 with DDS degrees and four with Dental Hygiene degrees – returned for the presentation of their 50-year emeritus medallions. The school also held its annual Hall of Honor induction and presentation of Distinguished Service and Outstanding Dental Hygiene Alumni awards during a luncheon at the Rackham Building.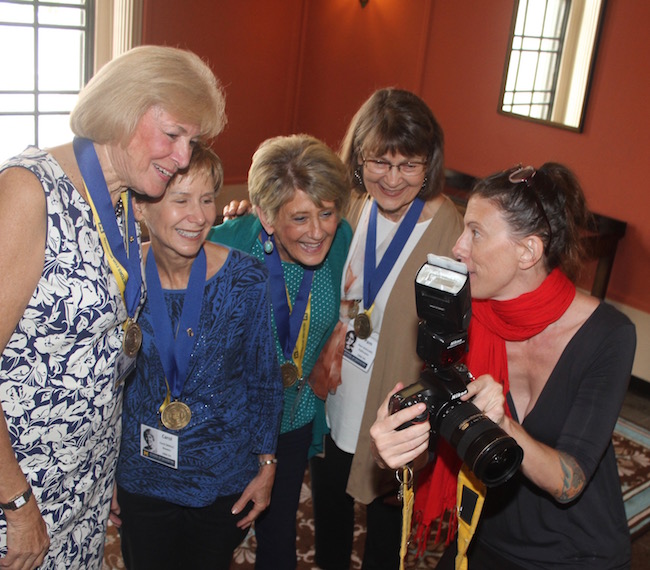 This year's award recipients:
• Hall of Honor: The late Pauline Steele was inducted into school's Hall of Honor for her work in leading and expanding the Dental Hygiene Program for two decades, from 1968-1988. Under her leadership as director, it grew into a four-year bachelor's program, expanding student career opportunities into areas such as geriatrics, public health, education, hospital dentistry and oral biology. At the start of her career, Steele spent eight years in business, then changed direction and entered Ohio State University, earning a Dental Hygiene certificate, a bachelor's in DH and a master's in health education. She spent two years as an instructor at OSU and later led the Dental Hygiene programs at the University of West Virginia and the University of Cincinnati. She joined the U-M dental school in 1968, replacing long-time DH director Dorothy Hard. Steele initiated changes to provide more clinical experience for students and she moved the U-M program to a four-year model. Steele, who died in 2012, was an active author and editor, contributing to and compiling several DH textbooks. She was associate editor of the Journal of the American Dental Hygienist's Association and served on the American Dental Association's Committee on Dental Hygiene. She was also an ADHA regional consultant and contributed to proficiency standards for the profession. In 1987, an award created by the U-M DH Alumnae Association was renamed the Pauline Steele Student Leadership Award. In 1994, Steele received the dental school's Distinguished Service Award.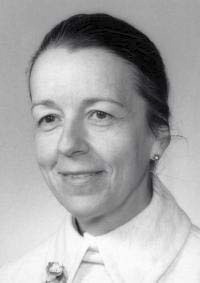 Former Dental Hygiene faculty member Anne Gwozdek and retired program director Wendy Kerschbaum noted that Steele was a role model and mentor to countless students and dental hygiene professionals during her career, not only at U-M but across the country. Kerschbaum, who started as a student the same year Steele started as director, worked closely with her mentor for 20 years before taking over leadership of the program when Steele retired. Kerschbaum said Steele and the U-M hygiene program became "leaders and role models for this state, as well as nationally" during the 1970s, a time of significant change in hygiene and oral health education. The results are apparent in the impressive careers and leadership of DH graduates from Steele's time of leadership and continuing through the current day, Kerschbaum said.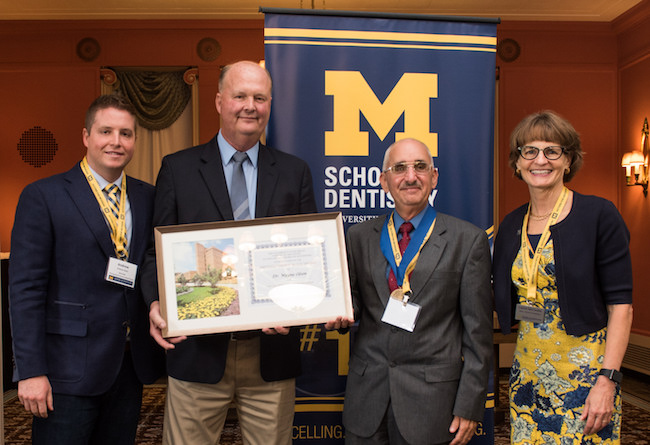 The Hall of Honor award is presented posthumously by the School of Dentistry's Alumni Society Board of Governors to recognize and honor individuals who have made outstanding contributions to the profession of dentistry. Nominees must be a graduate of the DDS, DH, MS or PhD programs, a faculty member or a research staff member. Since the Hall of Honor was created in 2003, 50 people have been honored.
• The 2018 Distinguished Service Award was presented to Dr. Wayne Olsen, who practiced dentistry and the specialty of Oral and Maxillofacial Surgery from coast to coast and in Germany during a 25-year career in the U.S. Army before he settled into his private practice in Traverse City, Mich. After earning his DDS at U-M in 1981, Olsen's military career took him on a journey through South Carolina, Germany (twice), Colorado, Georgia and the state of Washington. He started with a general practice residency, then completed his OMFS residency, eventually being named Chief of OMFS at the U.S. Army Hospital in Heidelberg, Germany, European Command. After serving as director of the OMFS residency program at Madigan Army Medical Center in Fort Lewis, Wash., he moved to Traverse City in 2002 as CEO of Grand Traverse Oral Surgery, which has branches in Cadillac and Alpena. A close friend and colleague from Traverse City credits Olsen with bringing a new energy for continuing education when he joined the dental community in upper Michigan. Olsen has been the CE coordinator for the Resort District Dental Society for more than a decade, also serving as the society's vice president and president during that time. He is a member of numerous other state and national dental and OMFS organizations and review boards. He is an adjunct professor at the dental school and for its community outreach program, and has served on its alumni Board of Governors and on the Victors for Dentistry capital campaign committee for the last several years. His community service includes providing free care for many years through the Doctors with a Heart program and providing care for, and serving on the board of, the Victors for Veterans program, which won an MDA community service award in 2017.
Olsen's son, Andrew (DDS 2010), also an oral surgeon, cited his father's consistent kindness, work ethic and dedication to those around him, particularly his passion for teaching. "He would literally give the shirt off his back to a complete stranger if he thought it would make their day better or if they needed it … that truly encompasses who my father is," he said. Former faculty member Dr. Jack Gobetti (DDS 1968) said Wayne Olsen was a stand-out student who was fun to teach and eager to learn, but his commitment to dentistry has been even more impressive as a dentist who unselfishly teaches students what he has learned during his career as an oral surgeon. Gobetti praised Olsen's longstanding commitment to teaching both as an adjunct faculty member at the school and at his practice in Traverse City or other outreach settings. Gobetti said students universally raved about the techniques and opportunities that Olsen generously shared with them.
In accepting the award, Wayne Olsen said he is humbled and grateful for the award considering the "who's who" of the School of Dentistry that are listed as previous winners. He described himself as "probably the luckiest person you know" because he has been able to do what he loves during and after his career in the Army. "I love being a dentist and taking care of soldiers and their families. I love doing oral surgery. And I love teaching," he said. Teaching students in his Traverse City office has been one of the highlights of his career, he said, along with meeting so many talented and dedicated people in the profession who have become his close friends.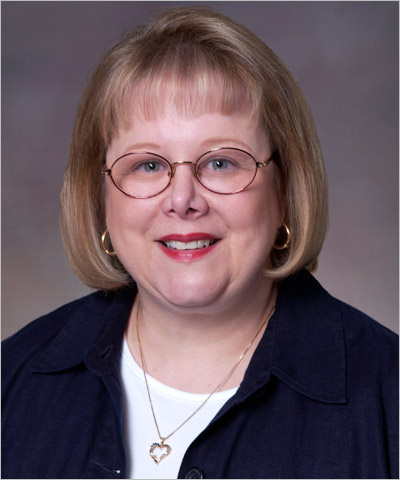 • The Outstanding Dental Hygiene Alumni Award recipient for 2018 is Dr. Phyllis L. Beemsterboer, a professor and former Associate Dean for Academic Affairs in the School of Dentistry at Oregon Health & Science University in Portland, Ore. She is an associate director in the Center for Ethics in Health Care at the university and a faculty member in Internal Medicine in the School of Medicine. Janet Kinney, director of the U-M DH program, accepted the award for Beemsterboer, who was unable to attend the program.
Beemsterboer earned a bachelor's degree in dental hygiene from the University of Michigan in 1970, followed by a master's in DH in 1973. She received a PhD from Pepperdine University in Institutional Management and Ethics in 1993. Her teaching career includes positions at academic institutions in and around Los Angeles, Calif., including UCLA, before she joined OHSU in 1999. Her research interest is in bioethics education and measurement. Her academic activities include journal publications in bioethics, occlusion and temporomandibular research. She is past president of the American Society for Dental Ethics. She was a Gies Fellow at the American Dental Education Association in 1998 and completed the Executive Leadership in Academic Medicine Program in 2000. Beemsterboer has lectured extensively throughout the country and has served on dozens of dental education review boards for state and national professional organizations. She has extensive experience in accreditation, assessment and evaluation. She is an academic consultant and is the author of two dental hygiene textbooks. At OHSU, she has received awards for collaboration, service excellence and leadership. Beemsterboer was elected to the American College of Dentists as an honorary member in 2010 and received a Presidential Citation from the American Dental Education Association in 2013.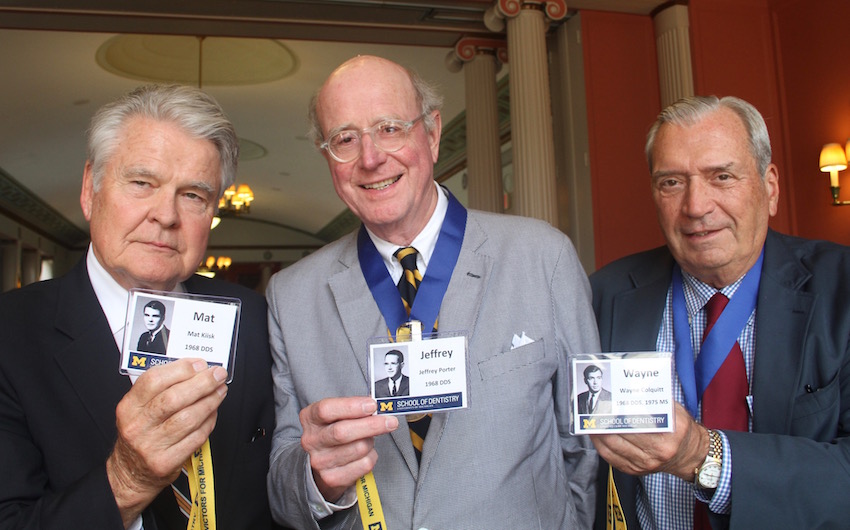 The award presentations, led by Alumni Society Board of Governors chairman Dr. Steve Dater, followed a morning program celebrating members of the Class of 1968, who received emeritus medallions marking the 50th anniversary of their graduation. Dean Laurie McCauley summarized current programs and provided a statistical portrait of the school, which, she noted, is currently ranked as the top school in both the U.S. and the world. Later at the luncheon, McCauley said all of the students and professors who have come through the school over its 143 years have collectively contributed to its success, no matter the era, whether it be the Class of 1968 or today's students. "They are going to have a different education than you did," McCauley said of the current students, "but what they will share with you is the legacy and the tradition and the excellence that this university has to offer." She said it is fitting that the awards ceremony acknowledges a few of the high achievers who make the school special. "We have the good fortune to have a lot of alumni who have been leaders and best, not just as students but as graduates and throughout their careers. We celebrate all of you for the commitment and service that you've added to the profession over all these years."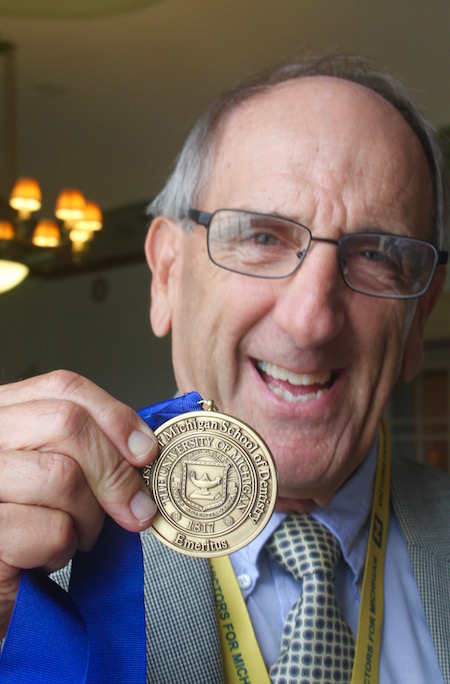 The dentistry Homecoming weekend continues Friday with continuing education courses during the day and the All Class Reunion Reception Friday evening. The reception is at the Michigan League from 5:30 p.m.-7:30 p.m. for alumni in class years ending in 3 and 8. On Saturday, alumni will attend the U-M football game vs. Southern Methodist University at Michigan Stadium at 3:30 p.m.