DaSilva start-up releases high-tech pain-measuring app

1

min read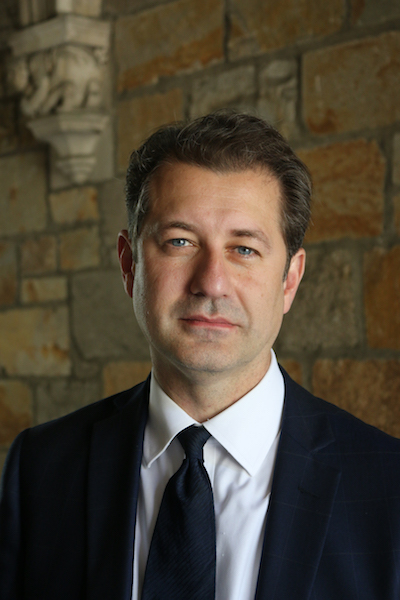 Ann Arbor, Mich., Sept. 11, 2018 -– A mobile app that allows chronic pain sufferers to more accurately assess their pain and communicate about it with their doctors was released to the public today by a University of Michigan start-up co-founded by a professor at the School of Dentistry.
The GeoPain app, created by MoxyTech, gives users a 3D image of the body so they can more precisely pinpoint the location of their pain and its intensity. That will help doctors better understand the patient's health problems as well as the effect of medications used to treat the pain.
Alexandre DaSilva, an associate professor in the dental school's Department of Biologic and Materials Sciences, helped create the app as part of his work as director of the Headache and Orofacial Pain Effort Laboratory, or HOPE lab.
"We can dissect the pain with greater precision, in one patient or several, and across multiple body locations," DaSilva said in a news release posted on the Michigan News website. "Whether the patient has a migraine, fibromyalgia or dental pain, we can measure whether a particular medication or clinical procedure is effective for each localized or spread pain condition. GeoPain is a GPS for pain health care."
For more information, read the entire news release on the Michigan News website.