University features dental school outreach program in new video, article

2

min read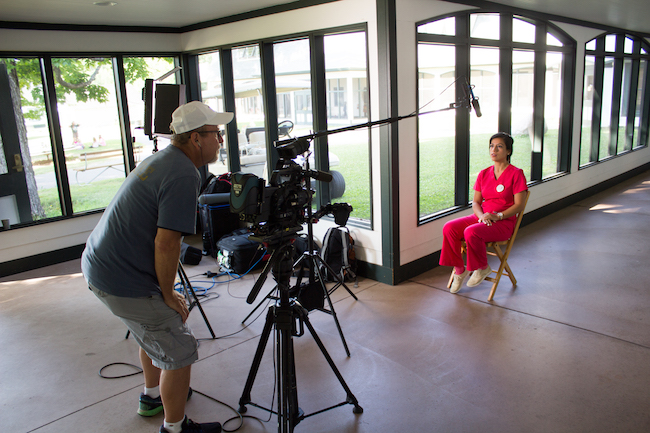 Ann Arbor, Mich., Sept. 10, 2018 -– Fourth-year students and faculty from the School of Dentistry are featured in a new video and story produced for the university's Michigan Impact Newsletter, which highlights U-M programs that benefit citizens throughout the state.
The "Stories of Our State" video and story focus on students and faculty who spend three weeks each summer at the Bay Cliff Health Camp in Big Bay in the Upper Peninsula. The camp works to increase the independence of children with various disabilities and limitations. In addition to offering traditional summer camp activities, Bay Cliff has for several years included a dental clinic for the children in cooperation with the School of Dentistry. Camp leaders say many of the campers, often because of lack of resources and long distances between communities in the Upper Peninsula, don't receive adequate dental care during the year.
Professor Larry Salzmann and several dental students explain how their exams help improve the oral health of the children.
The dental program at Bay Cliff is one of 16 Community-Based Collaborative Care and Education programs the dental school offers throughout the state. Through the years, hundreds of students have cared for thousands of patients. It's added up to 383,400 procedures performed and $47 million in care provided from 2005 to 2018.
To view "The Summer Toothfairies" story in Michigan Impact, which is coordinated through U-M's Office of Government Relations, go to the website here.