Dr. Renee Duff reappointed Assistant Dean for Student Services

2

min read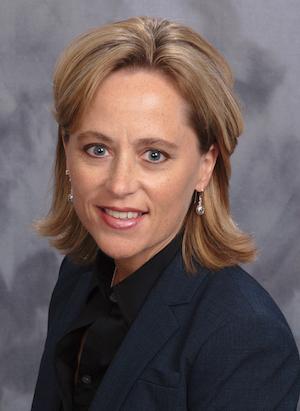 Ann Arbor, Mich., Sept. 6, 2018 -– Dr. Renée E. Duff has been reappointed to a second five-year term as Assistant Dean for Student Services for the School of Dentistry, effective Sept. 1.
The position oversees the Office of Student Services, which focuses on recruiting, retaining and fostering the educational and career development of students in the school's academic programs, including dental, dental hygiene, graduate and DDS/PhD students. Student Services is responsible for admissions, financial aid, course registration and student support.
"Dean Duff's dedication to the mission of the school and university is unrivaled, and her commitment to student success is truly exceptional," said Dean Laurie McCauley.
Duff's achievements in the last five years, McCauley said, include helping to grow student applicants across the various programs and developing new student support services with an emphasis on student wellness. In the area of academic support services, Duff developed the "Drop-in Guided Study Sessions" program that provides dental students with feedback from peers for first- and second-year pre-clinical courses. She has also worked to develop peer-guided academic support for didactic courses. Strengthening these resources will be a significant focus of her new term, McCauley said. Duff also worked closely with U-M Counseling and Psychological Services and the Student Life program to transition to the Counseling and Psychological Service Embedded Model for the dental school. Under this model, the school has an on-site counseling psychologist who works with CAPS to serve the unique culture and schedule of dental students.
McCauley said one of the best indicators of Duff's success in working with students came in 2017 when the graduating DDS class voted to present her with the annual Paul Gibbons Award, given to a faculty member who has contributed significantly to the students during their four years at the school. "The graduating class noted her care and ability to connect with students and to help them find support and resolution on a variety of personal issues," McCauley said.
Duff holds three degrees from the University of Michigan -– a bachelor's degree (1991), Doctor of Dental Surgery degree (1996), and a master's degree in prosthodontics (2005). She began teaching at the School of Dentistry as a part-time faculty member in 1997 and became a full-time faculty member in 2004. She also holds a faculty appointment as clinical associate professor in the Department of Biologic and Materials Sciences and Division of Prosthodontics.