DDS/PhD student Alexandra Oklejas wins IADR Hatton Award

3

min read
Ann Arbor, Mich., Aug. 8, 2018 -– A dual DDS/PhD student at the University of Michigan School of Dentistry has won one of the top awards for student researchers from the International Association of Dental Research.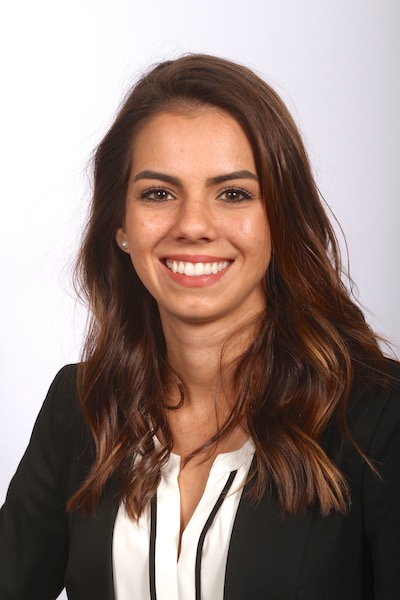 Alexandra Oklejas won the IADR Unilever Hatton Award for her project, "Combination chemotherapy decreases head and neck cancer stem cells." The project examined a novel treatment approach using a targeted therapy to ablate cancer stem cells, in combination with conventional chemotherapy. Oklejas' research was judged in the junior division with about 15 other international students during IADR's annual general session in London, England, in late July.
"Competing for the Hatton Award at IADR was a humbling and inspiring experience," Oklejas said. "It was very exciting to have the chance to present my research to an international audience, and winning this award was the culmination of a lot of hard work that extended far beyond the science I presented. I really can't put into words how much this means to me, and how thankful I am for all the support from Dr. Nör, my lab, and my family."
Oklejas is mentored by Dr. Jacques Nör, chair of the Department of Cariology, Restorative Sciences and Endodontics. "I am very proud of Alex," Nör said. "She is a bright and focused DDS/PhD student who earned the Hatton Award through hard work and persistence. Alex has a terrific future ahead of her. I am certain that she will continue to make our school very proud of her achievements."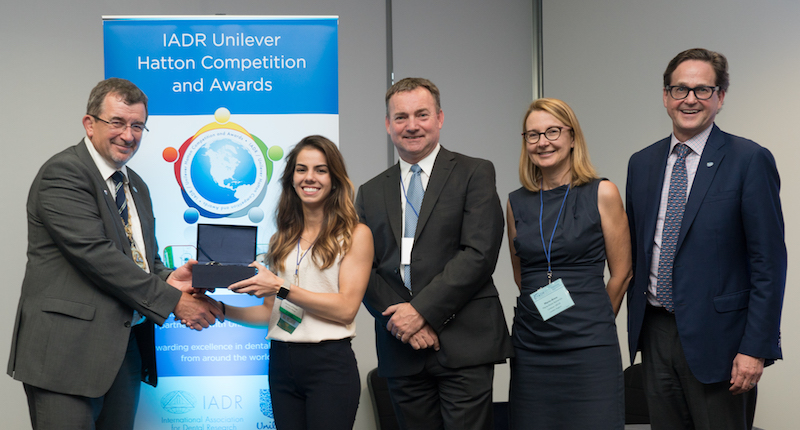 Oklejas is in her second year of the dental school's DDS/PhD program, which is typically a seven-year course combining clinical and research requirements. She has worked in the Nör Lab for the last two and a half years and on this particular project for the last year and a half. She said it will be the foundation for her PhD dissertation research project.
This same research project qualified for the IADR competition by winning second place in the junior category at the American Association of Dental Research annual meeting in Florida in March.
The Hatton Awards, sponsored by Unilever, are designed to provide an opportunity for the best junior investigators from all IADR Divisions and Sections to present their research at the annual IADR General Session.
###
The University of Michigan School of Dentistry is one of the nation's leading dental schools engaged in oral health care education, research, patient care and community service. General dental care clinics and specialty clinics providing advanced treatment enable the school to offer dental services and programs to patients throughout Michigan. Classroom and clinic instruction prepare future dentists, dental specialists, and dental hygienists for practice in private offices, hospitals, academia and public agencies. Research seeks to discover and apply new knowledge that can help patients worldwide. For more information about the School of Dentistry, visit us on the Web at: www.dent.umich.edu. Contact: Lynn Monson, associate director of communications, atdentistry.communications@umich.edu, or (734) 615-1971.