Dentistry and the opioid epidemic: A discussion

2

min read
Faculty member helps research prescriptions tied to wisdom teeth removal
Ann Arbor, Mich., Aug. 7, 2018 -– School of Dentistry faculty member Dr. Romesh Nalliah discusses the nation's opioid epidemic in a pair of articles posted this week by the Institute for Healthcare Policy and Innovation at the University of Michigan.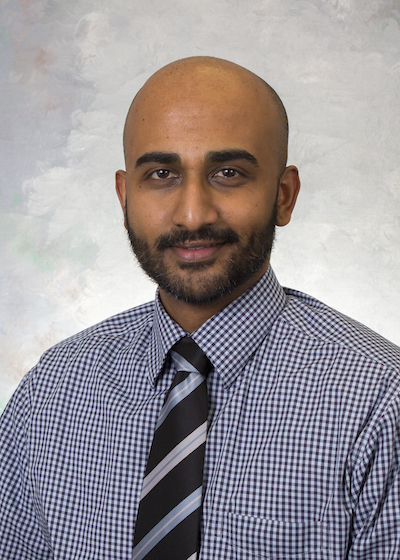 Nalliah, clinical associate professor and director of Pre-Doctoral Clinical Education, discusses dentistry's role in addressing the epidemic during an extensive interview that looks at various aspects of the problem. He talks about the limited guidance for clinical decision-making related to opioids, ways to improve prescribing practices and how electronic health records may be an important part of the solution.
Read the interview on the IHPI website here.
A second, related article presents the findings from a team of U-M researchers led by Dr. Calista Harbaugh and including Nalliah. The study found that young people ages 13 to 30 who filled an opioid prescription immediately before or after they had their wisdom teeth out were nearly 2.7 times as likely as their peers to still be filling opioid prescriptions weeks or months later. Those in their late teens and twenties had the highest odds of persistent opioid use, compared with those of middle school and high school age, according to the research.
The findings were published in a research letter in the latest issue of the Journal of the American Medical Association. The authors suggest that dentists and oral surgeons should consider prescribing non-opioid painkillers first.
Read the entire article on the IHPI website here.
###
The University of Michigan School of Dentistry is one of the nation's leading dental schools engaged in oral health care education, research, patient care and community service. General dental care clinics and specialty clinics providing advanced treatment enable the school to offer dental services and programs to patients throughout Michigan. Classroom and clinic instruction prepare future dentists, dental specialists, and dental hygienists for practice in private offices, hospitals, academia and public agencies. Research seeks to discover and apply new knowledge that can help patients worldwide. For more information about the School of Dentistry, visit us on the Web at: www.dent.umich.edu. Contact: Lynn Monson, associate director of communications, at dentistry.communications@umich.edu, or (734) 615-1971.