Dr. Margherita Fontana receives faculty award from U-M

2

min read
Ann Arbor, Mich., Oct. 9, 2017 -– School of Dentistry faculty member Dr. Margherita Fontana is one of 31 University of Michigan faculty members who will receive awards today for their teaching, scholarship, service and creative activities.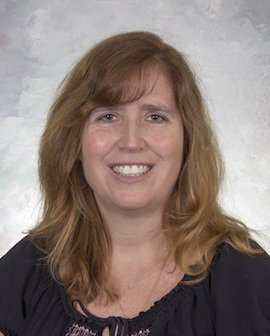 U-M announced a range of awards for distinguished faculty and will recognize them today during a reception at the Museum of Art.
Fontana, a professor in the Department of Cariology, Restorative Sciences and Endodontics, is receiving a Faculty Recognition Award. It is presented to faculty early in their careers who have demonstrated substantive contributions to the university through achievements in scholarly research or creative endeavors; excellence as a teacher, adviser and mentor; and distinguished participation in service activities of the university. Eligible candidates include full professors with no more than four years at that rank, associate professors and assistant professors. It carries a $2,000 award.
Fontana is recognized internationally as a leading scientist in the field of cariology, the study of tooth decay and how cavities develop, and has an extensive clinical research background in childhood caries management. Among her many honors, her work was recognized in 2012 at the White House by President Barack Obama with the Presidential Early Career Award for Scientists and Engineers.
More information on the U-M faculty awards is published in today's University Record.
###
The University of Michigan School of Dentistry is one of the nation's leading dental schools engaged in oral health care education, research, patient care and community service. General dental care clinics and specialty clinics providing advanced treatment enable the school to offer dental services and programs to patients throughout Michigan. Classroom and clinic instruction prepare future dentists, dental specialists, and dental hygienists for practice in private offices, hospitals, academia and public agencies. Research seeks to discover and apply new knowledge that can help patients worldwide. For more information about the School of Dentistry, visit us on the Web at: www.dent.umich.edu.
Contact: Lynn Monson, associate director of communications, at dentistry.communications@umich.edu, or (734) 615-1971.