Dentistry professor receives major NIH mid-career grant

5

min read
SOAR award supports Dr. Nisha D'Silva's head and neck cancer research
Ann Arbor, Mich., Oct. 4, 2017 -– A School of Dentistry clinician-scientist has received a major grant from the National Institute of Dental and Craniofacial Research to support her research into head and neck cancer.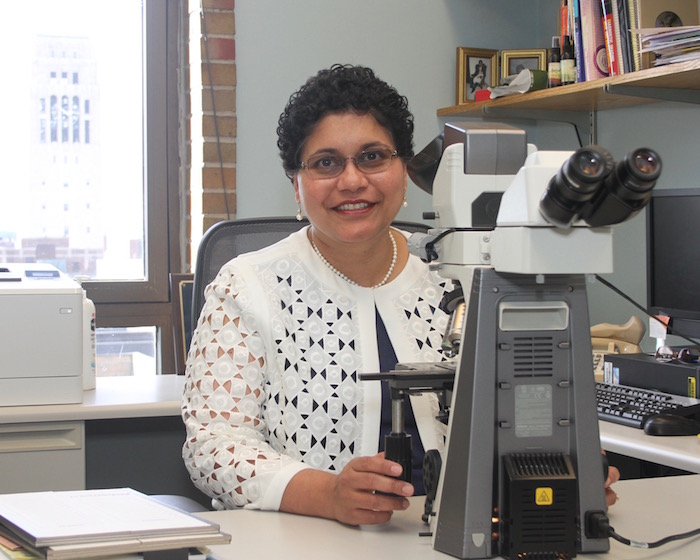 Dr. Nisha D'Silva received the Sustaining Outstanding Achievement in Research award, or SOAR, for her continuing research into the molecular pathways that control the spread and recurrence of head and neck cancer. The ultimate goal is to improve the survival rates of patients with this particularly lethal form of cancer. Her findings may enable clinicians to identify patients who will best respond to existing treatments, and might lead to new treatment strategies.
D'Silva's grant provides $8.1 million over eight years.
SOAR provides long-term support for NIDCR-funded investigators who are in mid-career and have outstanding records of research productivity, mentorship and professional service to the research community. "This award provides a longer base of grant support, allowing investigators to have more freedom to perform high-risk, high-reward research that has the potential to break new ground or expand previous discoveries in new directions," according to the NIDCR funding announcement.
D'Silva is the Donald Kerr Collegiate Professor of Oral Pathology and Professor of Dentistry, and is Associate Chair in the department of Periodontics and Oral Medicine. She is also Professor of Pathology at the U-M Medical School and a member of the U-M Comprehensive Cancer Center.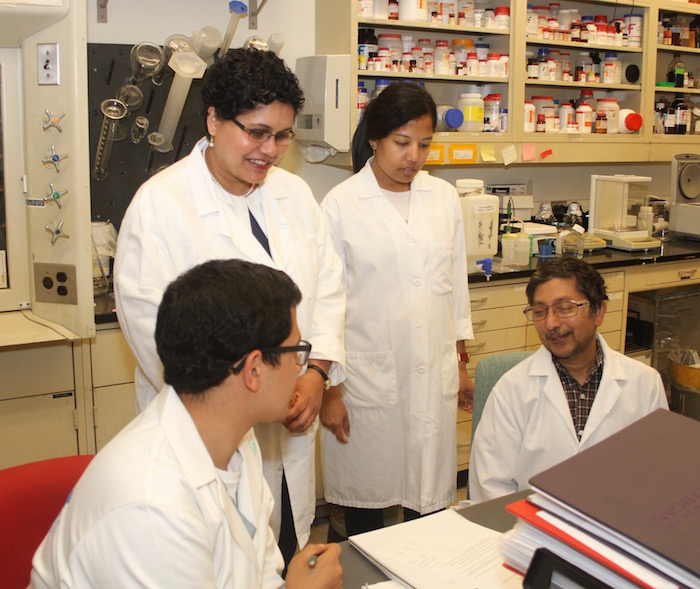 "It is truly exciting news that a clinician and scientist as accomplished as Dr. D'Silva will now have extended funding to allow her to focus on finding answers to some of the toughest cancer questions we have," said Dr. Laurie McCauley, dean of the School of Dentistry. "The prestigious SOAR grant speaks volumes about how the NIDCR views Dr. D'Silva's research track record and her potential moving forward."
D'Silva notes that head and neck cancer is the sixth most common cancer in the world with about 600,000 new cases per year. Nearly half of all patients die within five years of diagnosis. The increasing incidence of HPV16-positive head and neck cancer in the United States underscores the importance of this area of study. "The focus of our research program is invasion because this is a defining feature of head and neck cancer," D'Silva said. "Invasion is important for spread of head and neck cancer, but unfortunately there are no strategies that effectively target invasion. This knowledge gap is due to limited progress in identifying and understanding the underlying mechanisms that control invasion."
Dr. D'Silva attributes her success to the strong support and emphasis on research at the School of Dentistry and the exceptional collaborative environment at the University of Michigan. "My research has been enhanced through inter-disciplinary collaborations with great colleagues from several schools at the university," she said.
D'Silva has published more than 70 scientific papers and her work has been recognized with several professional awards, including the Rod Cawson Prize from the International Association of Oral Pathologists and the Royal College of Physicians and Surgeons of Glasgow. She also received the Michigan Institute for Clinical and Health Research Distinguished Mentor award and the University of Michigan Crosby Award for women in science and engineering. Most recently, the International Association for Dental Research presented D'Silva with the 2017 IADR Distinguished Scientist Award in Oral Medicine and Pathology.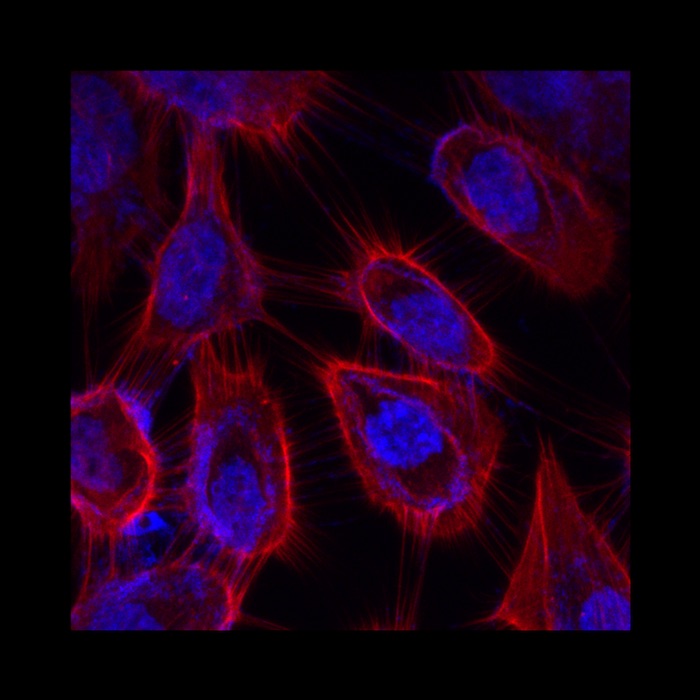 D'Silva is one of four researchers across the country whose research is being funded by 2017 SOAR grants, according to information released today by the NIDCR. The others are Dr. Samantha Brugmann, Cincinnati Children's Hospital, craniofacial malformations; Dr. Gage Crump, University of Southern California, skeletal tissue regeneration; and Dr. Pinghui Feng, University of Southern California, links between viral infections and oral inflammation.
"To ensure the long-term stability of the biomedical research enterprise, we must encourage successful independent careers for early-stage investigators and retain them as they become more established," said NIDCR Director Dr. Martha Somerman. "The SOAR awards will enable these four outstanding investigators to continue their career trajectories while pursuing dental, oral, and craniofacial research projects that have the potential to break new ground and ultimately improve human health."
NIDCR is one of 27 institutes and centers of the National Institutes of Health, which is part of the Department of Health and Human Services. More information on the SOAR grants is available on the NIH website.
###
The University of Michigan School of Dentistry is one of the nation's leading dental schools engaged in oral health care education, research, patient care and community service. General dental care clinics and specialty clinics providing advanced treatment enable the school to offer dental services and programs to patients throughout Michigan. Classroom and clinic instruction prepare future dentists, dental specialists, and dental hygienists for practice in private offices, hospitals, academia and public agencies. Research seeks to discover and apply new knowledge that can help patients worldwide. For more information about the School of Dentistry, visit us on the Web at: www.dent.umich.edu.

Contact: Lynn Monson, associate director of communications, at dentistry.communications@umich.edu, or (734) 615-1971.