Class of 1967 leads Dentistry Homecoming celebration

6

min read
Ann Arbor, Mich., Sept. 15, 2017 -– Members of the University of Michigan School of Dentistry Class of 1967 were honored Thursday during the school's Homecoming weekend program that also recognized a former and current faculty member for their advancement of the profession.

About 30 alumni who earned their DDS and Dental Hygiene degrees in 1967 returned for the presentation of their 50-year emeritus medallions on Thursday. The school also presented its annual Hall of Honor and Distinguished Service awards during a luncheon at the Rackham Building.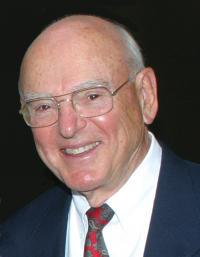 • The 2017 Hall of Honor Award was presented to the family of the late Dr. Gerald Charbeneau, who taught for nearly four decades at the dental school and chaired the Department of Operative Dentistry from 1969 to 1986. During his teaching career at the School of Dentistry, Gerry Charbeneau was recognized nationally for his work in developing standards and criteria for evaluating dental materials and procedures, particularly in regard to pit and fissure sealants, dental amalgam, and a variety of other restorative materials. He authored more than 50 publications, was senior author and editor of a widely used textbook, "Principles and Practice of Operative Dentistry" and contributed to the first six editions of "Restorative Dental Materials." In addition to serving on numerous school and U-M committees, he was vice chair of the American Dental Association's Council on Dental Materials, Instruments, and Equipment and served as vice chair of the American National Standards Institute Committee. In 1989, Charbeneau was awarded the Hollenbeck Memorial Prize by the Academy of Operative Dentistry for his substantial contributions to the advancement of restorative dentistry.
Dr. Tom Charbeneau, who accepted the award with his brother, Randy, said their father would be humbled and grateful for the recognition. Tom Charbeneau said his mother, Margaret, was Gerry's first love, and the University of Michigan was his second. "Dad's heart and soul were filled with a compassion and a love for the University of Michigan," Charbeneau said, noting that his father turned down numerous career opportunities to remain a faculty member at the dental school.
The Hall of Honor award is presented posthumously by the School of Dentistry's Alumni Society Board of Governors to recognize and honor individuals who have made outstanding contributions to the profession of dentistry. Nominees must be a graduate of the DDS, DH, MS or PhD programs, a faculty member or a research staff member. Since the Hall of Honor was created in 2003, 49 people have been honored.
• The 2017 Distinguished Service Award was presented to faculty member Dr. Howard Hamerink. He was cited for a commitment to dentistry that goes beyond his private practice in Plymouth, encompassing dental education, professional leadership, lifelong learning and community service. Hamerink earned his DDS from U-M in 1976 and did graduate work in dental materials/fixed prosthodontics. He taught for a year at the University of Detroit and then returned to his alma mater where today he is an Adjunct Clinical Associate Professor in the Department of Biologic and Materials Sciences, Division of Prosthodontics. He is the author of research on prosthodontics and various aspects of dental education, has given presentations and lectures around the country, and has served as a reviewer for professional journals. He is a Fellow of the International and American Colleges of Dentistry and a member of numerous other professional organizations, including the Michigan Dental Association, which presented him with its Outstanding Service Award in 2012.
Dental school faculty member Dr. Mark Fitzgerald introduced Hamerink, citing his lifelong love and commitment to dentistry in numerous areas. Of particular emphasis in recent years, Fitzgerald said, is Hamerink's tireless work to make the school's Community Based Collaborative Care and Education Program a national model, not only for the patient care it delivers to residents across Michigan but also for improving how the program helps the school's students become better dentists.
In accepting the award, Hamerink noted the coincidence of being honored on the same day as Gerry Charbeneau, who was a mentor and thesis committee member during Hamerink's student days at the dental school. Hamerink said he tries to model the same effort Charbeneau put into collaborations with students and his fellow faculty members. "(Mentors) are critical to the development of our students," Hamerink said. "I just can't say that more emphatically, I can't push that harder, that our students really reach out and desire mentorship. And that's what we try to do. All of these (faculty) step up and mentor our students really, really well."
The awards presentation, led by Alumni Society Board of Governors chairman Dr. Carl Pogoncheff, followed a morning program celebrating members of the Class of 1967, who received emeritus medallions marking the 50th anniversary of their graduation. Dean Laurie McCauley welcomed the alumni with a presentation that summarized current programs and provided a statistical portrait of the school. Today's School of Dentistry is an extension of a longstanding history of excellence, she told the alumni. "Over that time, our 142 years, we have shared the same challenging but rewarding journey – a health care profession focused on improving lives one patient at a time and one life at a time," she said.
The dentistry Homecoming weekend continues Friday with continuing education courses during the day and a Homecoming Reunion Reception at the Michigan League from 5:30 p.m.-7:30 p.m. for alumni in class years ending in 2 and 7. On Saturday, alumni will attend the U-M football game vs. Air Force at Michigan Stadium at noon.

###

The University of Michigan School of Dentistry is one of the nation's leading dental schools engaged in oral health care education, research, patient care and community service. General dental care clinics and specialty clinics providing advanced treatment enable the school to offer dental services and programs to patients throughout Michigan. Classroom and clinic instruction prepare future dentists, dental specialists, and dental hygienists for practice in private offices, hospitals, academia and public agencies. Research seeks to discover and apply new knowledge that can help patients worldwide. For more information about the School of Dentistry, visit us on the Web at: www.dent.umich.edu.

Contact: Lynn Monson, associate director of communications, at dentistry.communications@umich.edu, or (734) 615-1971.