Mouth guard clinic draws kids, adults from around the region

4

min read
Students, faculty provide protection for athletes' teeth
Ann Arbor, Mich., Aug. 2, 2017 -– Seven-year-old Arturo Taylor flashed his first smile after trying on his new athletic mouth guard and it came up bright green.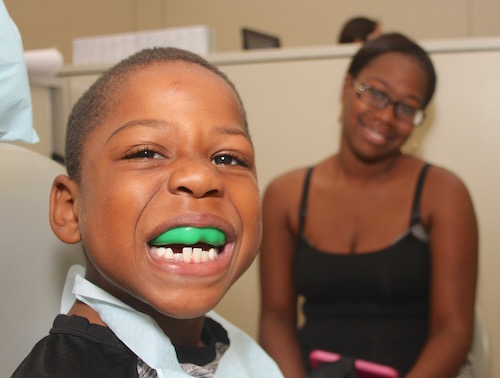 Arturo's new mouth guard, custom-made to fit precisely and comfortably over his upper teeth, was his free reward for participating in the annual Mouth Guard Clinic at the School of Dentistry on Saturday. He chose green from among the color options, and dental students, under the supervision of faculty, created the plastic mouth guard from an impression of Arturo's upper teeth.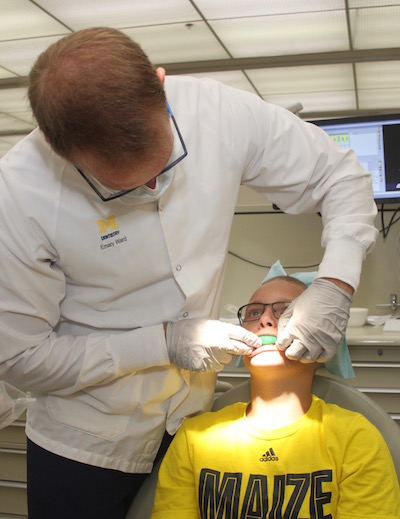 The smooth green mouth guard covering the top part of his mouth was a marked contrast to his lower row of shiny white teeth that are growing into place in the uneven sequence common to 7-year-olds. The need to protect those growing teeth is one of the reasons that dental school faculty say children should have new mouth guards made on a regular basis if they are playing sports where contact or falls can damage their mouths. Arturo's mother, Gabriel Wilson of Detroit, said she brought her son to the dental school after learning about the mouth guard clinic from the coach of his youth football team.
In addition to younger children like Arturo, the clinic drew many junior high and high school students, as well as adults, who play football, baseball, lacrosse, soccer, field hockey, rugby or other sports. About 45 people from around southeast Michigan received the custom mouth guards Saturday during the clinic, which is designed for athletes age 5 through adult. About 50 dental and dental hygiene student volunteers, ranging from first-year to fourth-year, worked with several faculty members who supervised the process.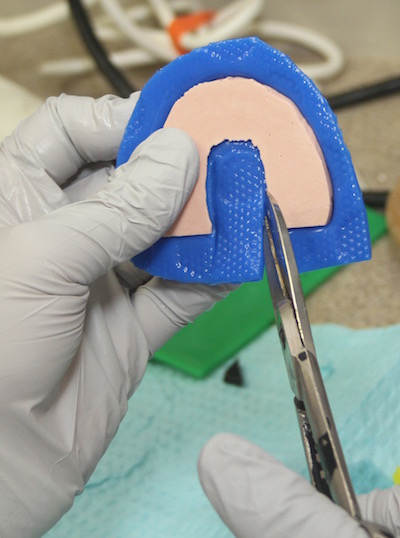 Justin Kammo, a fourth-year student, coordinated the event with help from third-year students Tamara Mackie and Angelina Dedvukaj. Kammo said he has a sports background so he knows the importance of mouth guards. Although they can be purchased at stores and fitted by softening them in boiling water, that method doesn't always produce an effective or comfortable fit. The dental school method yields a better product, he said.
"It was awesome to see parents participate with their kids in getting a mouth guard because it shows the kids that no matter how big or strong you are, a mouth guard is an important factor in athletics," Kammo said. "It's also great to see the excitement of the kids receiving their mouth guards because we hope this becomes a trend for them and all athletes as they continue to play sports."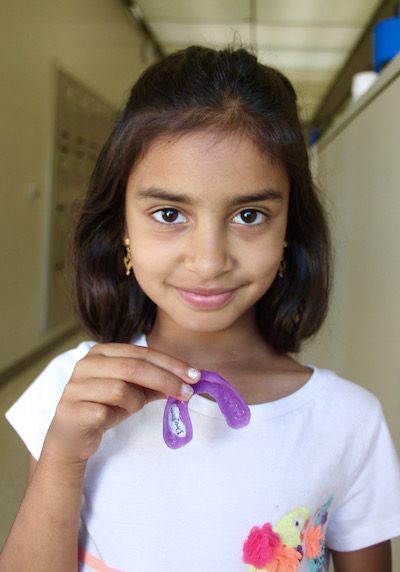 ###

The University of Michigan School of Dentistry is one of the nation's leading dental schools engaged in oral health care education, research, patient care and community service. General dental care clinics and specialty clinics providing advanced treatment enable the school to offer dental services and programs to patients throughout Michigan. Classroom and clinic instruction prepare future dentists, dental specialists, and dental hygienists for practice in private offices, hospitals, academia and public agencies. Research seeks to discover and apply new knowledge that can help patients worldwide. For more information about the School of Dentistry, visit us on the Web at: www.dent.umich.edu.

Contact: Lynn Monson, associate director of communications, at dentistry.communications@umich.edu, or (734) 615-1971.