Study examines program that pays for dental care with community service

1

min read
Ann Arbor, Mich., Aug. 15, 2017 -– A program that provided free dental care for low-income Michigan residents in exchange for volunteer work received good reviews, according to a study by Dental Hygiene faculty member.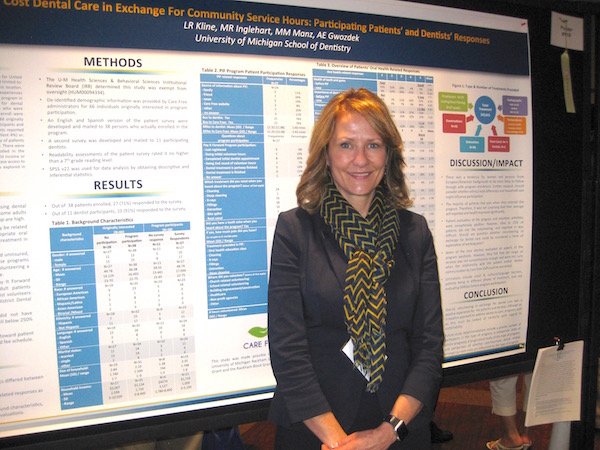 Most of the people in the study reported that their oral health had improved after participating in the Care Free Pay It Forward program. Lorene Kline, a clinical lecturer in the School of Dentistry Dental Hygiene Deparment, surveyed program participants as part of her master's thesis.
For more information on the findings, go to the story posted on the Michigan News website.

###

The University of Michigan School of Dentistry is one of the nation's leading dental schools engaged in oral health care education, research, patient care and community service. General dental care clinics and specialty clinics providing advanced treatment enable the school to offer dental services and programs to patients throughout Michigan. Classroom and clinic instruction prepare future dentists, dental specialists, and dental hygienists for practice in private offices, hospitals, academia and public agencies. Research seeks to discover and apply new knowledge that can help patients worldwide. For more information about the School of Dentistry, visit us on the Web at: www.dent.umich.edu.

Contact: Lynn Monson, associate director of communications, at dentistry.communications@umich.edu, or (734) 615-1971.