Ma Receives Prestigious Biomaterials Award

1

min read
Ann Arbor, MI — April 10, 2013 — Dr. Peter Ma, a professor of dentistry in the Department of Biologic and Materials Sciences at the University of Michigan School of Dentistry, is one of three scientists worldwide to receive a prestigious award from the Society for Biomaterials.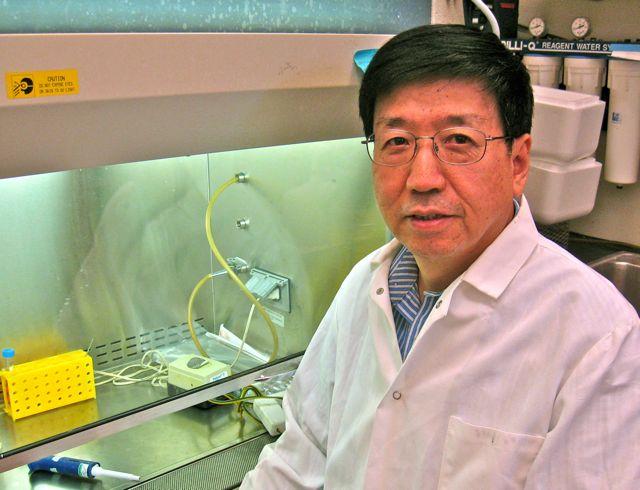 The Society today presented Ma with the Clemson Award for Contributions to the Literature for his "significant contributions to the literature on the science or technology of biomaterials." According to the Society, the award takes into account the number and quality of Ma's publications in technical journals, his significant analyses and reviews, citations and references by others to his work, and any of Ma's works which have appeared in textbooks and other publications.
To be considered, an individual must be nominated in a letter of recommendation by a member of the Society. Ma was nominated by Teruo Okano, PhD, professor and director of the Institute of Advanced Biomedical Engineering and Science at Tokyo Women's Medical University.
The only other School of Dentistry faculty member to receive the Clemson Award was Dr. Robert Craig. He received the award in 1978 in basic research for his contributions to the knowledge and understanding of the interaction of materials with tissue.
Established in 1974, the Society for Biomaterials is the oldest scientific organization that encourages, fosters, promotes, and advances research and development and education in biomaterials sciences. The awards reflect the ties between the society and Clemson University.