Grad Perio Resident Wins 1st Place Research Award

1

min read
Ann Arbor, MI — April 1, 2013 — A third-year resident in the University of Michigan School of Dentistry's graduate periodontics program won first place for her research during the Midwest Society of Periodontology's recent meeting in Chicago.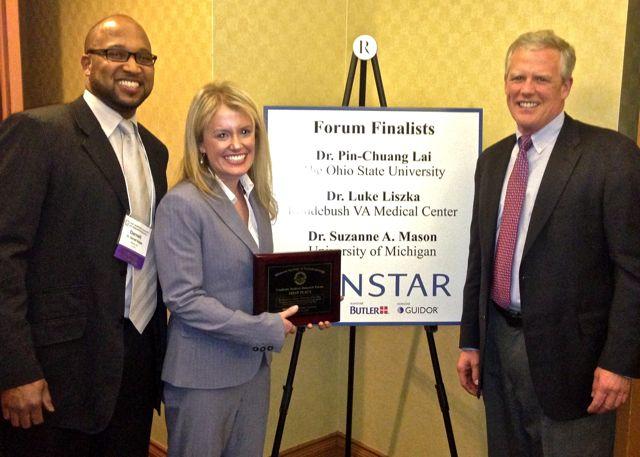 Dr. Suzanne Mason investigated the possible use of stem cells from alveolar bone marrow to regenerate large oral and craniofacial bone defects. Alveolar bone is the part of the bone that surrounds each tooth and makes up the jaw bone.
In her study, five U-M clinicians used three different methods to collect alveolar bone marrow from 44 patients. Her research revealed that, regardless of which method was used, this novel approach of harvesting alveolar bone marrow and then extracting stem cells for use in patients "may one day be used to regenerate large oral and craniofacial bone defects," Mason said.
She noted that approximately 500,000 dental related bone grafting procedures are performed annually and stem cell based therapies are being developed to overcome the limitations of traditional grafting techniques, especially for large oral reconstructive procedures.
"The alveolar bone site is less invasive for patients compared to harvesting stem cells from other sites, such as the iliac crest, the curved ridge and the most prominent bone on the pelvis, which is often the harvest site when a bone bone graft is required. Unfortunately, the procedure in that area can result in pain that often lasts for several years."