D'Silva Recognized for Research, Mentoring

1

min read
Ann Arbor, MI — March 28, 2013 — Dr. Nisha D'Silva, professor of dentistry in the Department of Periodontics and Oral Medicine, was recently recognized for her research and mentoring. She received the Distinguished Clinical and Translational Research Mentor Award during a Michigan Institute of Clinical and Health Research (MICHR) symposium March 15.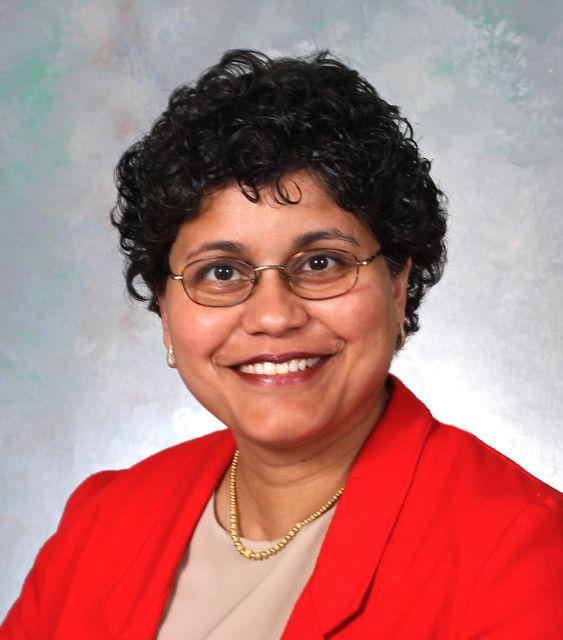 The award was established to recognize and honor the efforts and achievements of U-M faculty members who consistently demonstrate high quality clinical and translational research and who foster the intellectual, creative, and professional growth of their students.
"I'm honored to receive this award," D'Silva said. She noted that mentoring undergraduate and graduate students and postdoctoral fellows in her lab, enhancing their interest in translational research, and inspiring them to go on to careers in academia "continues to be professionally and personally rewarding. I am particularly pleased," she added, "that the School of Dentistry has established programs that enable students to pursue their interests and advance their careers."
D'Silva is the Donald Kerr Endowed Collegiate Professor of Oral Pathology at the School of Dentistry. She is also a researcher and faculty member at the U-M Medical School.