Dental school faculty member Isabelle Lombaert receives major innovation award

2

min read
Ann Arbor, Mich., Oct. 30, 2023 – School of Dentistry faculty member Dr. Isabelle Lombaert, a principal investigator for research on finding solutions for dry mouth, or xerostomia, has received a major funding award of $500,000.  She is one of the 2023 recipients of the University of Michigan Medical School's Frankel Innovation Initiative Award, a research fund that supports the development of life-saving therapies and innovative new technologies at U-M.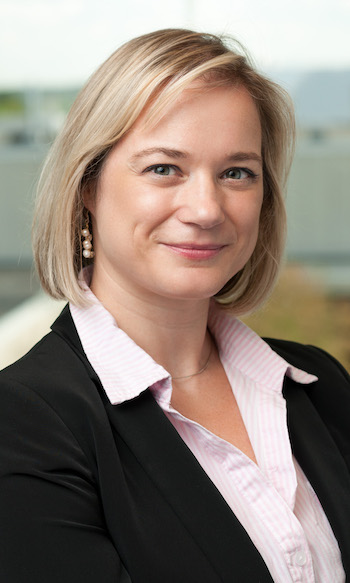 Lombaert's project, "Non-viral Gene Therapy to Treat Xerostomia," was chosen from several proposals during three selection stages. It will support the commercialization of the investigational product by contributing towards essential preclinical studies that are required to receive Food and Drug Administration (FDA) Investigational New Drug (IND) approval to initiate the first-in-human clinical trial.
"Our team developed a non-viral gene delivery platform that is free from immune response," Lombaert said. "This platform will allow us to advance the gene therapy path for xerostomia. Through the Frankel Innovation Initiative program, we aim to finalize preclinical studies to enable our FDA IND filing to support a first-in-human trial."
In the U.S., an estimated 66,920 head-and-neck cancer patients suffer annually from xerostomia after receiving radiotherapy treatment. Healthy tissues, such as saliva-producing salivary glands, are in the radiation field and lose their function. Loss in saliva production results in many oral-related dry mouth issues.
Lombaert is an Associate Professor of Dentistry in the Department of Biologic and Materials Sciences & Prosthodontics. Her lab, part of the Biointerfaces Institute located on the North Campus Research Center, focuses on the design of therapies to regenerate damaged tissues.
The funding from the Frankel Innovation Initiative comes in addition to the continued support of the NIH-NIDCR Michigan-Pittsburgh-Wyss Regenerative Medicine Resource Center (MPWRM)'s Interdisciplinary Translational Project program to Dr. Lombaert's team. MPWRM's mission is to provide NIH funding to support teams in translating dental, oral, and craniofacial tissue engineering, and regenerative medicine therapies into the clinical marketplace.
###
The University of Michigan School of Dentistry is one of the nation's leading dental schools engaged in oral healthcare education, research, patient care and community service. General dental care clinics and specialty clinics providing advanced treatment enable the school to offer dental services and programs to patients throughout Michigan. Classroom and clinic instruction prepare future dentists, dental specialists and dental hygienists for practice in private offices, hospitals, academia and public agencies. Research seeks to discover and apply new knowledge that can help patients worldwide. For more information about the School of Dentistry, visit us on the Web at: www.dent.umich.edu. Contact: Lynn Monson, associate director of communications, at dentistry.communications@umich.edu, or (734) 615-1971.