Dental Hygiene students back in area schools to treat children for 'Smiles' program

4

min read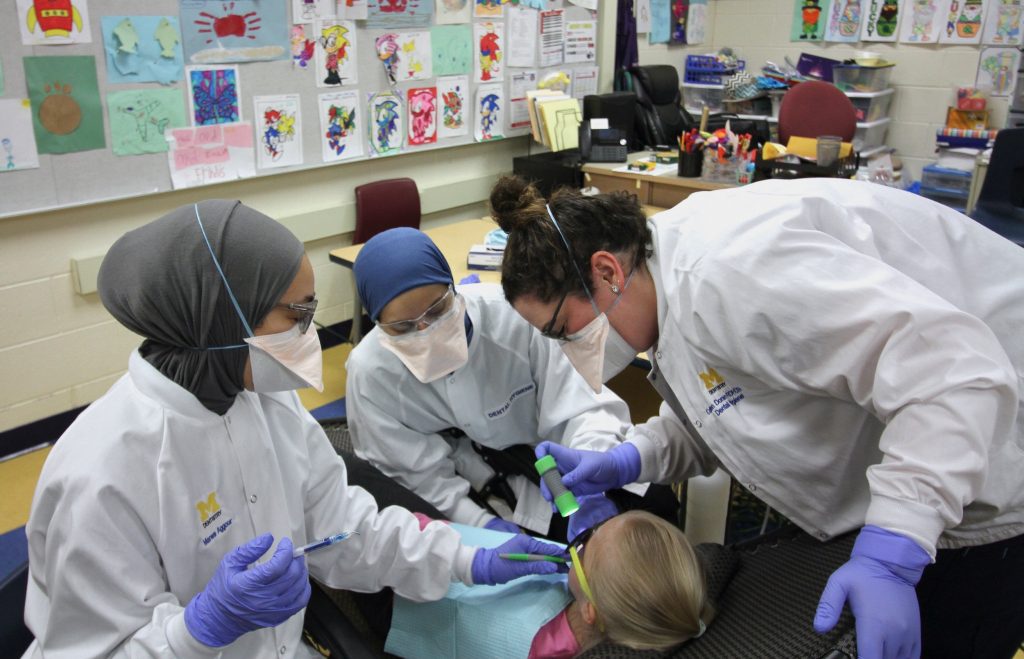 Ann Arbor, Michigan, May 24, 2023 – More young children around Washtenaw County are getting a good start on oral healthcare thanks to an expansion of services in a community service outreach program that sends the school's Dental Hygiene students to Head Start locations.
The Smiles For a Lifetime Program has geared up again after the COVID-19 pandemic limited the school visits over the last two years. The program is administered through the Michigan Department of Health and Human Services in collaboration with the Washtenaw Intermediate School District. The Public Dental Prevention Program, known as P.A. 161, certifies non-profits to organize dental hygienists to administer preventative services to those most in need of oral healthcare.
The Dental Hygiene division at the School of Dentistry took over the program in 2016 and initially sent hygiene students to five Head Start locations to apply fluoride varnish for students ages 3-5. Over time, the program has expanded to nine Head Start locations. Additional services now include the application of sealants at several of the Head Start locations where there are also students in kindergarten and first- and second-grades, in the 6-8 age group for which sealants are recommended.
The nine locations are located in Ypsilanti, Ann Arbor, Manchester, Whitmore Lake and Lincoln school districts. Parents must give permission for the treatments. Fluoride varnish and sealants are applications designed to prevent cavities in young children.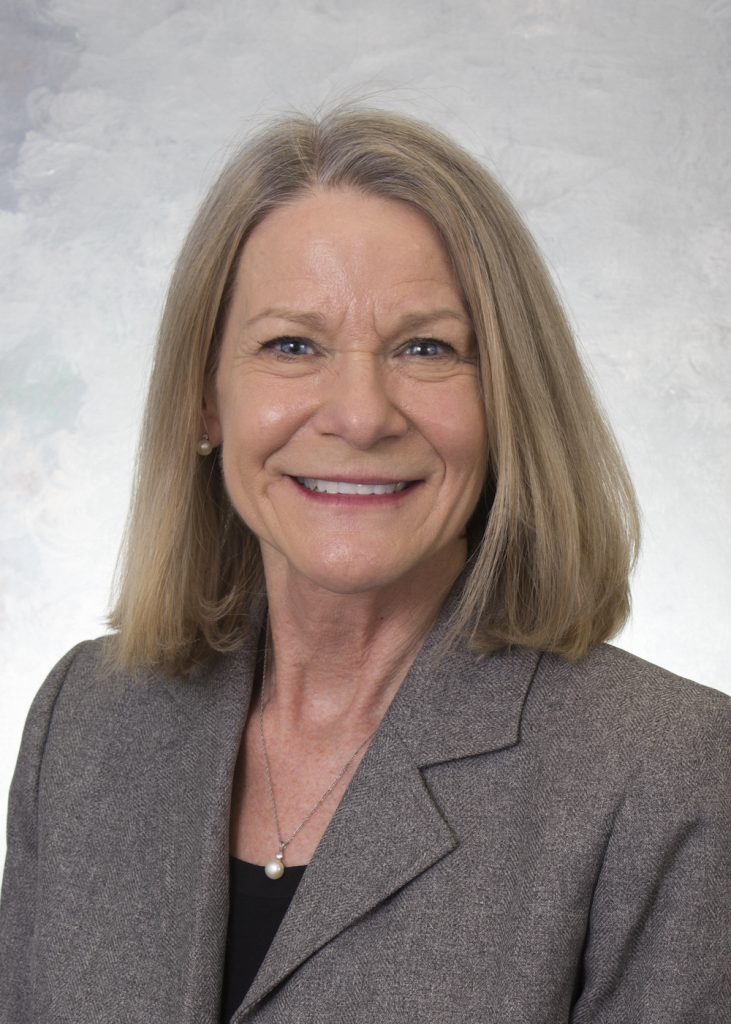 Darlene Jones, Interim Director of the Division of Dental Hygiene​, said the program is an extremely valuable part of the DH curriculum. "There is so much value in the experience because the hygiene students see what it's like to work in the community and they gain more experience in working with young children. In turn, the children learn about oral hygiene and see the dental hygiene profession in a positive light. If you have a kid who has a wonderful experience with our student in what may be the first time they've ever had their teeth examined, they will carry that positive experience with them for future dental visits. To me, it's just a win-win all the way around."
DH adjunct clinical instructor Colleen Sorensen has supervised the program since January. In April, Sorensen and four DH students set up shop in an elementary classroom at a Whitmore Lake elementary school. Two elementary students at a time leaned back in portable reclining chairs next to a chalk board covered with colorful drawings of rocket ships, turtles and butterflies. Two dental hygiene students flanked each child to conduct an oral exam and apply sealants to the children's molars. A portable air compressor whirred in the background as it supplied the power for the students' dental instruments.
Sorensen stood nearby, answering her students' questions and moving in to check their assessments of the kids' teeth. Most often, she takes six fourth-year students to the various schools to set up these portable clinics for fluoride varnish and-or sealant application. The program is considering expanding to include cleanings for school-age children. Offering services in nursing homes is another idea that has been discussed.
Sorensen said it is surprising how accepting the children usually are, particularly since a significant number have never seen a dentist before. "The kids love us," she said. "They remember us from the time before. They give us hugs in the hallways. They get real excited. They also get to choose a sticker when we're done, so it's a fun time for them."
###
The University of Michigan School of Dentistry is one of the nation's leading dental schools engaged in oral healthcare education, research, patient care and community service. General dental care clinics and specialty clinics providing advanced treatment enable the school to offer dental services and programs to patients throughout Michigan. Classroom and clinic instruction prepare future dentists, dental specialists and dental hygienists for practice in private offices, hospitals, academia and public agencies. Research seeks to discover and apply new knowledge that can help patients worldwide. For more information about the School of Dentistry, visit us on the Web at: www.dent.umich.edu. Contact: Lynn Monson, associate director of communications, at dentistry.communications@umich.edu, or (734) 615-1971.