School expands enrollment for program leading to MS degree in Oral Health Sciences

8

min read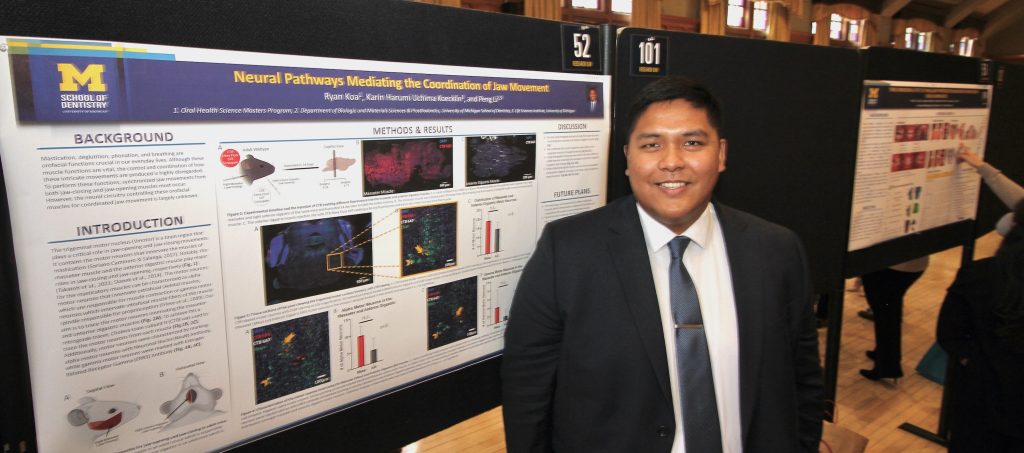 Ann Arbor, Mich., May 23, 2023 – The School of Dentistry is expanding the class size for its Masters of Science degree in Oral Health Sciences after the first two years of the new program proved to be a popular with applicants from across the country and internationally.
The school has admitted 17 students to the MS degree cohort that starts with the 2023 summer session in June. The cohorts in the first two years each comprised six students.
The dental school added the one-year Master's degree program in 2020 to allow students considering dental school to strengthen their academic and research credentials for applying to DDS programs; to strengthen student's applications for either DDS/PhD or PhD programs; and to prepare students for a research laboratory management career.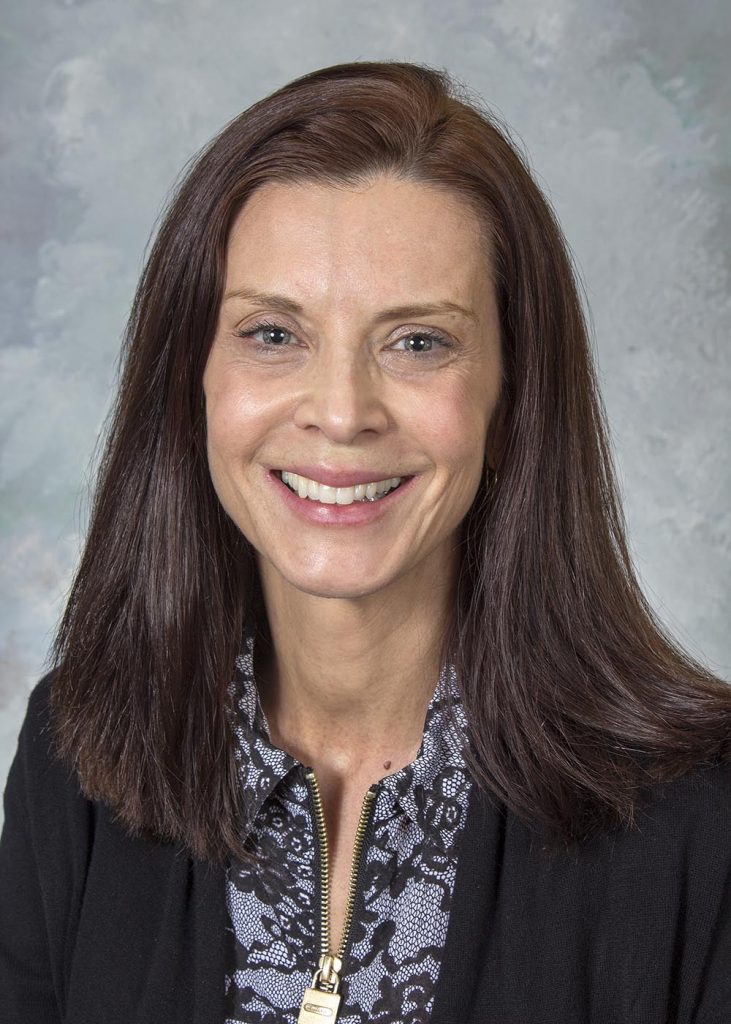 Dental school faculty member and program director Dr. Elisabeta Karl said the first two years of the program have been rewarding as graduates have expanded their research skills and academic credentials significantly. "I think what has been really great about the program in the first two years is that we are showing students who have very little or no research experience, that it is possible," Karl said. "They may have had obstacles of various kinds that kept them from exploring research, so they may lack confidence in that area. In our program, they only need a little guidance from our faculty mentors and they realize, 'I can do this, I can run this experiment.' And eventually they say they want to do more and keep growing. That is so rewarding, to see how happy they are to learn."
Although some master's programs require two or three years to complete, the U-M Rackham Graduate School approved this as a one-year program. It is an aggressive format on the one hand, Karl said, but the quick turnaround is often what students want as they take a year of additional study between their undergraduate degree and starting their DDS or PhD degrees.
"This master's is not a cookie-cutter thing," said Karl, who is a Clinical Associate Professor of Dentistry in the Department of Cariology, Restorative Sciences & Endodontics. "We make sure that each student receives whatever he or she needs to succeed, for whatever their goals are. It is advocating for each student. One thing that really helps is that we make sure we connect to the students, particularly when we sense they are getting challenged by the one-year schedule of the program."
Students have two options for completing the program. The Research-Intensive option requires an MS thesis based on laboratory research. Dental school faculty offer research opportunities in a wide variety of research areas – oral cancer, regenerative dentistry, craniofacial development, and pulp stem cells, to name a few. But the school has also cultivated research mentors among faculty in other schools and colleges on campus, so the MS students are free to explore outside the dental school.
The Course-Intensive option is a mix of dental school courses and seminars, along with courses the students choose in other areas of the university, with a capstone project that is more likely to be literature review, for example, rather than research in a lab. Students are part of a Journal Club and Seminar Series and take various core courses, including basic histology, cell and molecular biology, biochemistry and other courses suggested by mentors and the program director.
Ryan Koa is an example of the benefits of the program for certain students who, for various reasons, choose not to jump immediately from an undergraduate degree to a graduate or professional degree. Koa was in the second cohort of the new MS program as one of the six students who graduated early this month with their Master of Science in Oral Health Sciences degree.
Koa said he was late deciding on dentistry in his undergraduate years at Boston University, where he graduated in 2021 with a degree in Health Sciences. He shadowed dentists and volunteered at a free dental clinic, which he liked. When the clinic offered him a full-time job as a dental assistant, he decided to spend his first year out of college making sure dentistry was the right choice. "I didn't want to jump in without making sure. After working a year at the clinic, I knew I liked being in the clinic, helping patients, talking to people. Then I had to decide, what can I do, academically, to make sure I am prepared for the rigor of dental school?"
The answer was applying to master's programs, including the U-M School of Dentistry. "I was fortunate enough to get into all of them. What really sold me on Michigan was Dr. Karl. For me, what was more important was the people. I feel like that's what really makes a program. It's not the name of a certain school, it's the people there at that program that care for you, that want to work with you, that want to make you better, that want to challenge you. This is where I could see myself thriving."
Koa chose the Research-Intensive option and began working in the lab of Dr. Peng Li at U-M's Life Sciences Institute. Li is a Research Assistant Professor there, as well as an Assistant Professor in the Department of Biologic and Materials Sciences & Prosthodontics at the dental school and an Assistant Professor in the Department of Molecular and Integrative Physiology at the U-M Medical School. Li's primary research interest is to understand molecular and neural basis of breathing, a fundamental body function maintaining homeostasis. The Li lab is integrating cutting-edge molecular genetics and neuroscience approaches to study how the brain interprets and responds to sensory cues and internal states to control breathing.
Koa focused on the neural circuitry that coordinates jaw opening and closing. He traced neurons in the jaw-closing muscle as a way to better understand the signaling between the brain and the muscle. His work was presented earlier this year at the dental's school's Research Day with poster entitled, "Neural Pathways Mediating the Coordination of Jaw Movement."
Koa credits Dr. Li and a Postdoctoral Research Fellow in his lab, Karin Harumi Uchima Koecklin, with sharing their expertise and patience. "I came in with no research experience in the hard sciences and they were extremely kind and helpful, willing to go out of their way to help."
During his year of research for the MS degree, Koa said he grew confident about applying to dental schools and was accepted to U-M. He will start next month as a member of the DDS Class of 2027, a sort of ratification of his decision to spend the year earning his MS and getting up to speed with the high-end academics he'll need in dental school.
"It's been challenging, but it's what I expected," he said of the MS program. "You are among the best of the best, not only professors but faculty and other students. With that comes some pressure, but a fun type of pressure. People want you to succeed. You are here for a reason and people want to help."
Karl said the program is evolving as it moves into its third year. Demand is strong among international students, but their visa requests are often delayed, causing uncertainty about whether the student will be able to travel to the U.S. and start the MS program at its scheduled summer start. As a result, the program has asked the Rackham Graduate School to allow international students to complete the summer session online, before arriving in the fall in-person to complete the remainder of the program. That would have additional benefits in reducing housing costs for international students.
Another next step for the program, Karl said, is securing funding for scholarships that can help reduce the costs of the program, particularly for out-of-state and international students. "We don't want to lose brilliant minds because of financial reasons," she said.
###
The University of Michigan School of Dentistry is one of the nation's leading dental schools engaged in oral healthcare education, research, patient care and community service. General dental care clinics and specialty clinics providing advanced treatment enable the school to offer dental services and programs to patients throughout Michigan. Classroom and clinic instruction prepare future dentists, dental specialists and dental hygienists for practice in private offices, hospitals, academia and public agencies. Research seeks to discover and apply new knowledge that can help patients worldwide. For more information about the School of Dentistry, visit us on the Web at: www.dent.umich.edu. Contact: Lynn Monson, associate director of communications, at dentistry.communications@umich.edu, or (734) 615-1971.