Commencement 2022: A Celebration of Completing Degrees During an Unprecedented Time

8

min read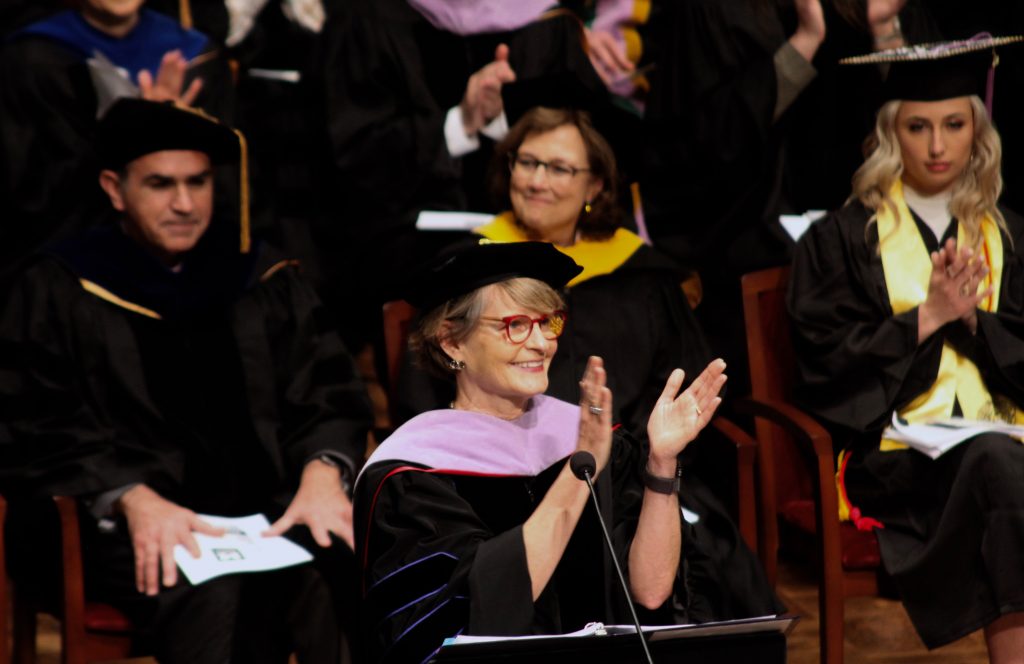 Ann Arbor, Mich., May 10, 2022 – The students who graduated from the School of Dentistry on Friday were saluted for their choice of a profession that will touch and significantly improve the lives of thousands of people in the graduates' work as practicing dentists, hygienists, researchers and educators.
Commencement speakers encouraged members of the Class of 2022 to focus on compassionate care for the many underserved patients in communities across the country.
The school graduated two Ph.D. students, 40 master's degree students in the various dental specialties, 34 dental hygiene students and 125 dental students. The ceremony at Hill Auditorium was attended by family and friends from around Michigan and the country, as well as the families of international students from around the world, including Portugal, Pakistan and the Middle East, among others.
In her welcoming remarks, Dean Laurie McCauley said the Class of 2022 was tested in ways that no other class has experienced in the 147-year history of the school. The coronavirus pandemic significantly altered the usual dental school academic and clinical routine. McCauley praised the students for completing the difficult path required to reach the finish line. "Your ability to navigate through this unprecedented time says as much about your future as your past," she said. "It has prepared you to go out into a world full of problems and be a solution."
The dental school has provided students with the technical skills and scientific foundation to be highly proficient clinicians, McCauley said, but their ultimate success will rely on the bonds they build with the people they encounter in their careers. "What will predict your success is how you engage with your patients, your teams, your communities," she said. "How you display compassion, leadership, and responsibility; how you convey and instill trust; how you demonstrate inclusivity to patients, team members and colleagues. How you engage with those who do not look like you and do not think like you; those who come from very different backgrounds than you do; and those who have different hopes and dreams than you do. How you engage with others is where your future success lies."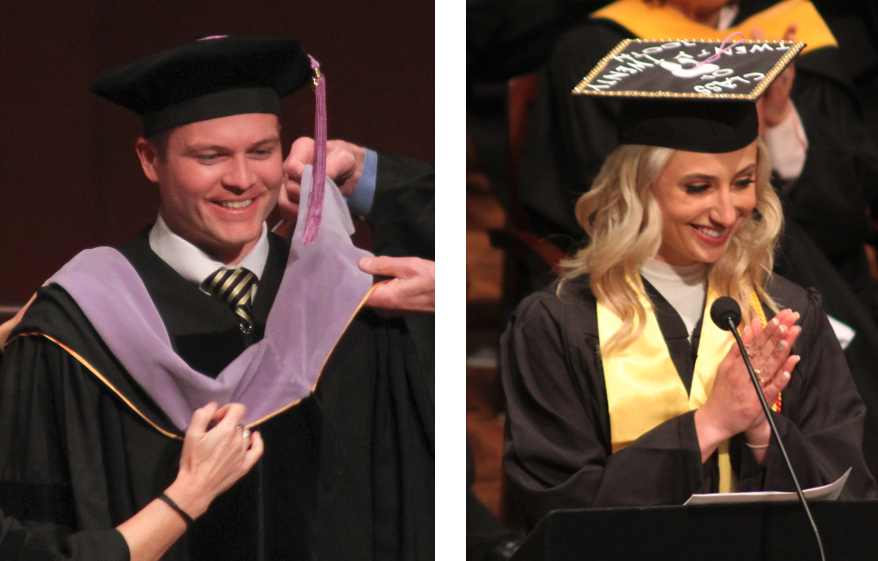 Commencement speaker Dr. Joneigh Khaldun, Vice President and Chief Health Equity Officer of CVS Health, encouraged graduates to not only provide excellent oral healthcare to as many people as possible, especially underserved populations, but also work to improve the overall healthcare system. As a doctor who continues to practices emergency care part-time at a Detroit hospital, Khaldun said the system is failing when so many people without healthcare resources rely on emergency rooms, for both medical or dental treatment. "Having a healthcare system where the only place someone can always get care is in an emergency department is simply unacceptable," she said.
Dr. Khaldun has an extensive resume in public health. In her current position, she leads strategy to advance health equity for patients, members, providers, customers and the communities served across the CVS Health business. She previously served as the Chief Medical Executive for the State of Michigan and Chief Deputy Director for Health in the Michigan Department of Health and Human Services, where she was responsible for public health and aging programs, Medicaid and behavioral health. She led Michigan's COVID-19 response and is credited for Michigan's early identification of and strategy to address disparities in COVID-19 outcomes. In 2021, she was named by President Joe Biden to the COVID-19 Health Equity Task Force.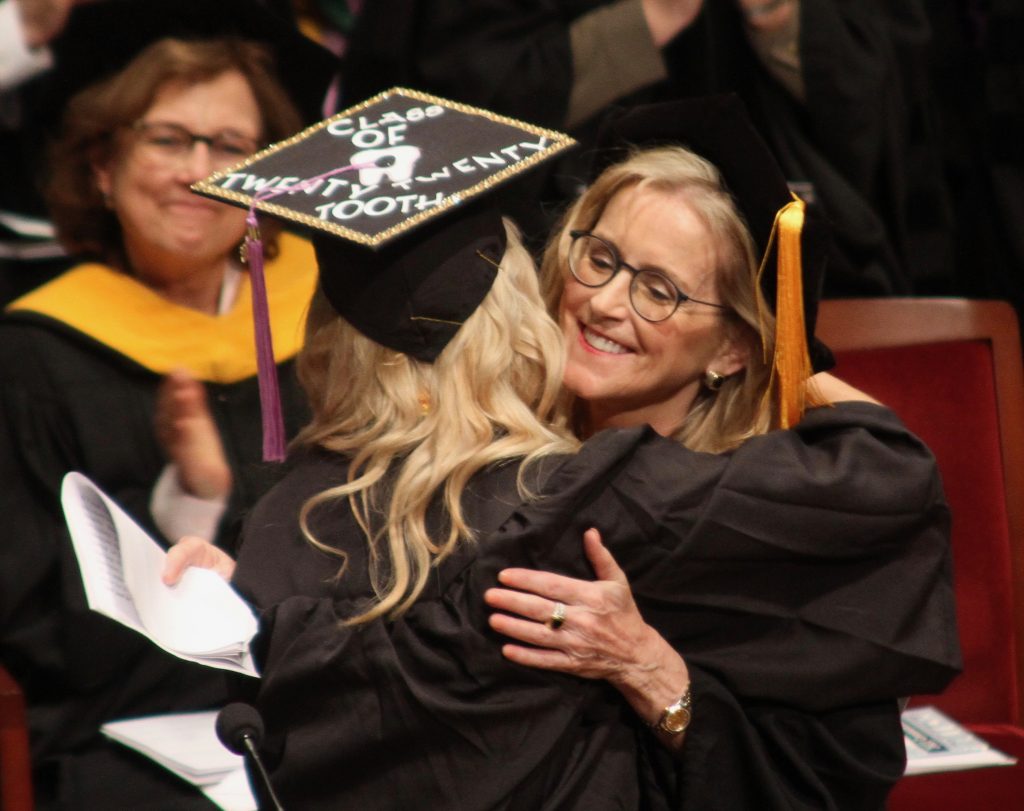 Khaldun cited research showing the disparity in healthcare access and life expectancy that low income people and racial minorities have compared to the rest of the population. "There is no gene that dictates that because of the amount of melanin in your skin that you should have a lower quality of life or a shorter life expectancy," she said.
"What if we made being and staying healthy just a little bit easier for people?" she asked. "My plea to all of you is to not be complacent. … You are not just a dentist or a dental hygienist. You are privileged with a very special skillset that can do a lot of good in the world. … Treat every patient as if they are a family member. … Who did you comfort that day? Did your patient feel respected and heard? Did you treat your patient with dignity regardless of whether they struggle with a substance abuse disorder, a mental illness or may be experiencing homelessness. Consider providing your services in an underserved community, recognizing that just donating a few hours a month could be the difference between life and death for someone who otherwise wouldn't receive care."
Khaldun said graduates won't be able to fix the healthcare system single-handedly, but each can advocate not only for their patients and underserved populations, but also for ways to improve healthcare in America.
"As you all embark on your amazing careers, you should know that you are ready. You are qualified. You have been through so much to get here. And you will be great. So be emboldened advocates. Create your own path. And remember that you have been given the unique opportunity that very few people ever get. Use your talents and your skills and your passion to do as much good in society as you can. Because we need you. And there is no limit to what you can do."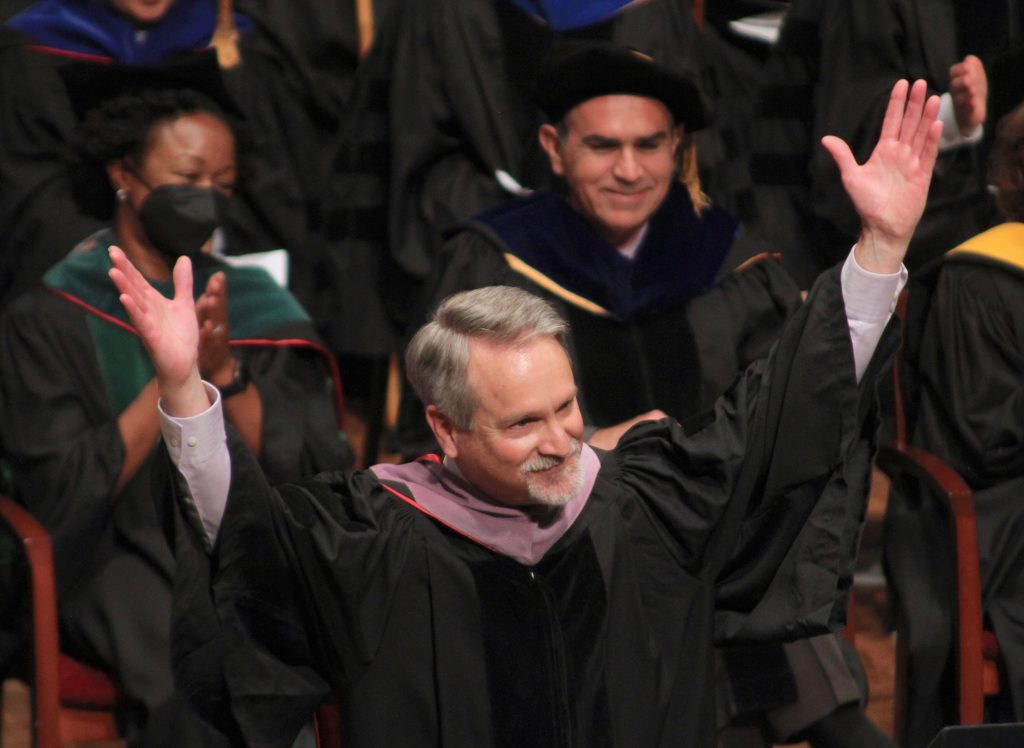 Other speakers at the ceremony included University of Michigan Provost Dr. Susan Collins; Dental Hygiene Senior Class President Taylor Schrock; Dental Hygiene faculty member Sheree Duff, chosen by the senior class as the Faculty Award Recipient to recognize excellent teaching; Thomas Havlichek, who was the DDS Class of 2022 president all four years; and dentistry faculty member Dr. Mark Snyder, chosen by the graduating DDS class as recipient of the Dr. Paul Gibbons Award in recognition of excellent teaching.
A video recording of the commencement is available on the School of Dentistry Facebook page.
Additional photos are available on the school's Flickr gallery here.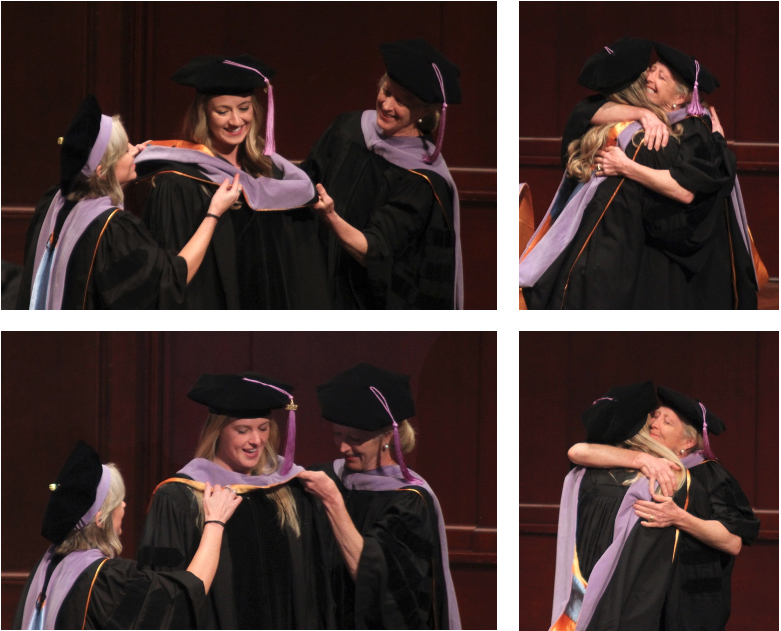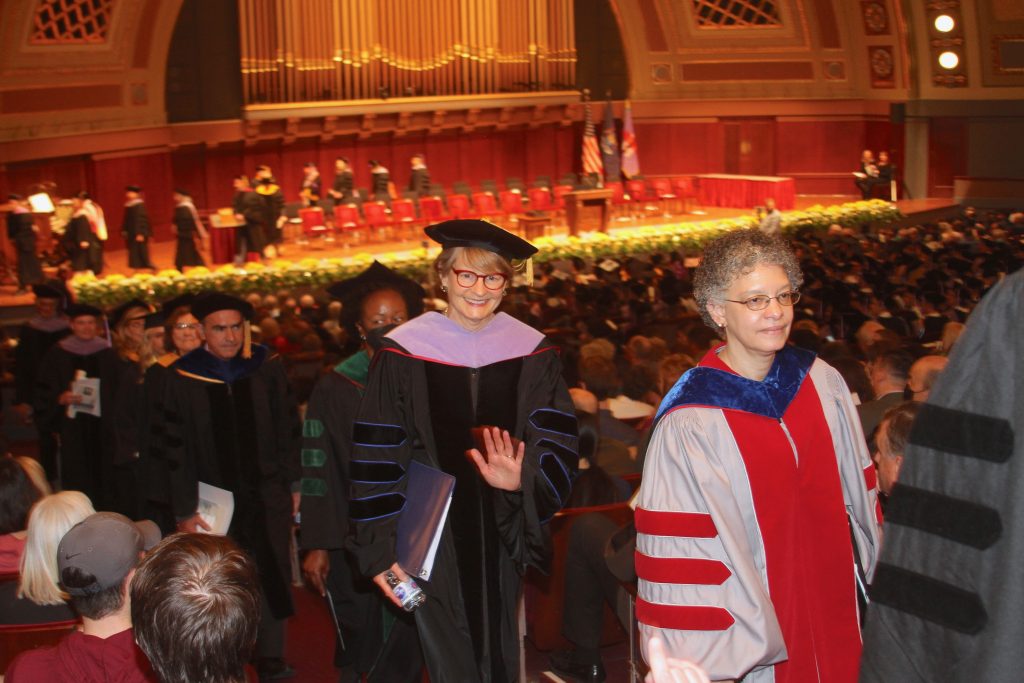 ###
The University of Michigan School of Dentistry is one of the nation's leading dental schools engaged in oral health care education, research, patient care and community service. General dental care clinics and specialty clinics providing advanced treatment enable the school to offer dental services and programs to patients throughout Michigan. Classroom and clinic instruction prepare future dentists, dental specialists and dental hygienists for practice in private offices, hospitals, academia and public agencies. Research seeks to discover and apply new knowledge that can help patients worldwide. For more information about the School of Dentistry, visit us on the Web at: www.dent.umich.edu. Contact: Lynn Monson, associate director of communications, at dentistry.communications@umich.edu, or (734) 615-1971.