Dr. Purnima Kumar appointed chair of the Department of Periodontics and Oral Medicine

3

min read
Ann Arbor, Mich., Feb. 17, 2022 – Dr. Purnima Kumar has been appointed chair of the School of Dentistry's Department of Periodontics and Oral Medicine, effective May 1, 2022.
The University of Michigan Board of Regents approved the appointment at its monthly meeting today, finalizing an extensive search by a committee of faculty, residents and alumni that considered several highly qualified candidates.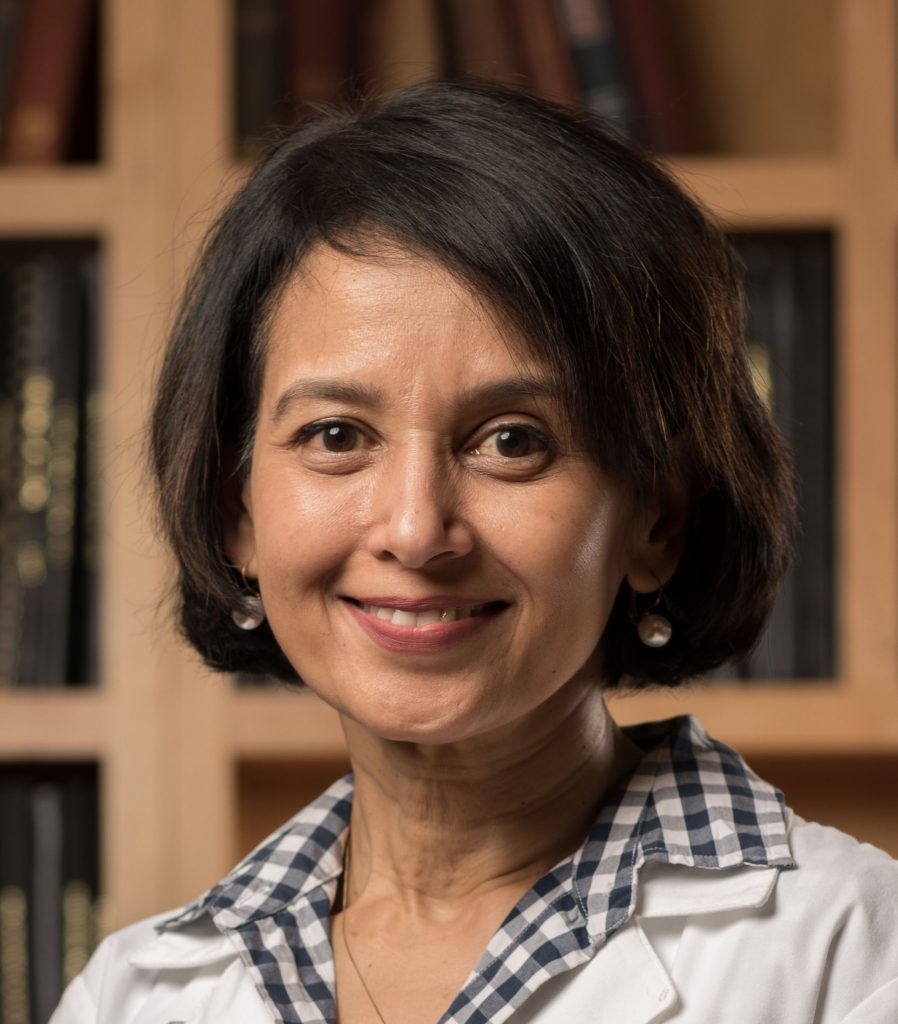 Dr. Kumar, BDS, MS, PhD, is currently a tenured Professor of Periodontology and Chair of the Oral Biology Graduate Program at The Ohio State University. She received her dental degree from Annamalai University in India, and her master's degree in periodontology and Ph.D in molecular microbiology from Ohio State. Her research focuses on the oral microbiome and its interactions with the host to promote health or cause disease and the role of human behaviors in shaping this ecosystem.
She is a Diplomate of the American Board of Periodontology and a Fellow of The Hedwig van Ameringen Executive Leadership in Academic Medicine (ELAM) program. She is an active clinician, teacher, researcher, administrator, and mentor. Dr. Kumar is the Principal Investigator of the Oral Microbial Ecology Laboratory at OSU that is funded through the National Institutes of Health (NIH), the National Cancer Institute and the oral healthcare industry. She has authored over 100 papers and book chapters and serves as the co-editor of Clinical Advances in Periodontics, and as associate editor of the Journal of Periodontology, Periodontology2000, Nature Scientific Reports and Microbiome.
Dr. Kumar has mentored several pre-dental, dental, master's, doctoral and post-doctoral students and junior faculty colleagues, and has served on several grant review panels for the NIH. She also serves as the Chair of the Continuing Education Oversight Committee for the American Association of Periodontology (AAP) and is a member of the AAP's Taskforce for Women in Periodontics and the Taskforce for Future Science. She is a member of the Council of Scientific Affairs of the American Dental Association and is the organization's official spokesperson on e-cigarettes and vaping. Dr. Kumar has also served on various committees of International Association of Dental Research and is presently the Vice-President of its Periodontal Research Group.
###
The University of Michigan School of Dentistry is one of the nation's leading dental schools engaged in oral health care education, research, patient care and community service. General dental care clinics and specialty clinics providing advanced treatment enable the school to offer dental services and programs to patients throughout Michigan. Classroom and clinic instruction prepare future dentists, dental specialists and dental hygienists for practice in private offices, hospitals, academia and public agencies. Research seeks to discover and apply new knowledge that can help patients worldwide. For more information about the School of Dentistry, visit us on the Web at: www.dent.umich.edu. Contact: Lynn Monson, associate director of communications, at dentistry.communications@umich.edu, or (734) 615-1971.