Faculty published more than 200 research papers in leading journals in 2021

9

min read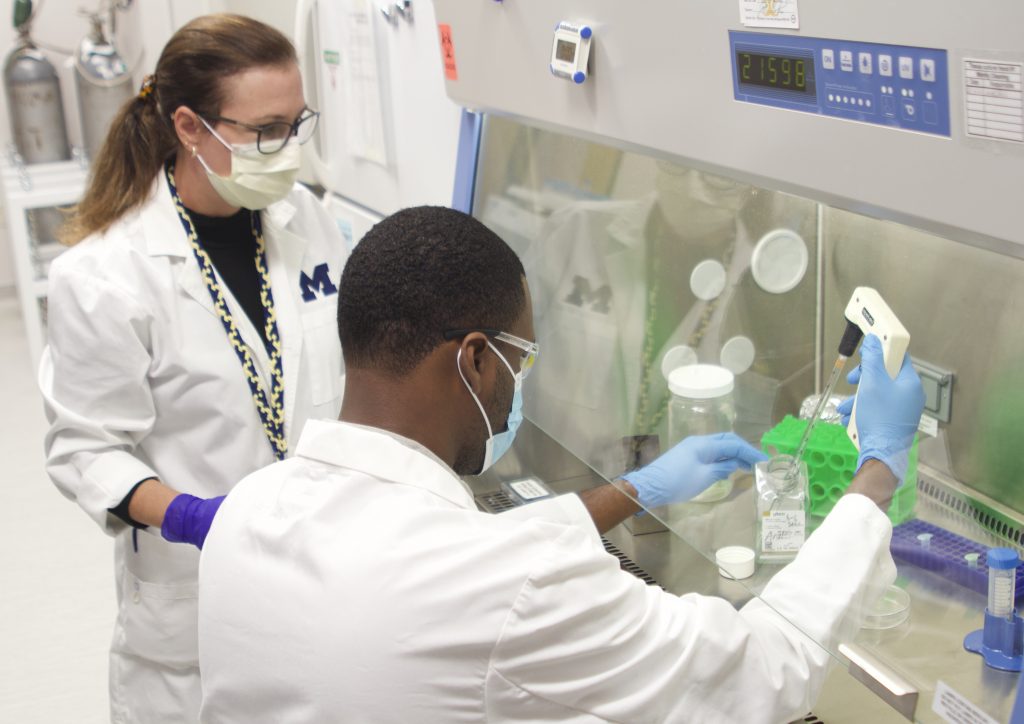 Ann Arbor, Mich., Jan. 10, 2022 – With more than $23 million in annual research expenditures, the University of Michigan School of Dentistry generates a wide range of scientific research, from testing new biomaterials and exploring regenerative bone techniques to gaining new insight into how head-and-neck cancer cells resist chemotherapy.
Research led by faculty and staff is highlighted each year in leading scientific journals, helping to generate new knowledge in the oral health sciences and related fields that impacts people around the country and the world with improved health and outcomes.
"Our research mission is to promote an integration of basic, translational, clinical and health services research, along with associated educational programs, to stimulate discoveries and their implementation into practice," said Vesa Kaartinen, Associate Dean for Research. "We want to encourage discoveries at every stage of their development into practice. This effort can be seen in the range, diversity and output of literature our faculty publish each year."
In 2021, the school's faculty published more than 200 papers, articles and reviews. Here are some of the top papers, based on high impact journal ratings, with links to their PubMed abstracts (with dental school faculty/staff noted in bold):
To highlight research by faculty and staff, the school holds an annual Research Day. This year's event is on Thursday, Feb. 17, and will include research presentations, poster sessions and sponsor exhibits. More information on Research Day is available at the Research Office website here: https://media.dent.umich.edu/sites/research-day/.
###
The University of Michigan School of Dentistry is one of the nation's leading dental schools engaged in oral health care education, research, patient care and community service. General dental care clinics and specialty clinics providing advanced treatment enable the school to offer dental services and programs to patients throughout Michigan. Classroom and clinic instruction prepare future dentists, dental specialists and dental hygienists for practice in private offices, hospitals, academia and public agencies. Research seeks to discover and apply new knowledge that can help patients worldwide. For more information about the School of Dentistry, visit us on the Web at: www.dent.umich.edu. Contact: Lynn Monson, associate director of communications, at dentistry.communications@umich.edu, or (734) 615-1971.