Faculty member Renny Franceschi elected Fellow in the American Association for the Advancement of Science

5

min read
Ann Arbor, Mich., Dec. 7, 2020 – School of Dentistry faculty member Renny Franceschi, the Marcus L. Ward Collegiate Professor of Dentistry, has been elected a Fellow in the American Association for the Advancement of Science.
Franceschi was cited for distinguished contributions to the fields of transcriptional control mechanisms of bone formation, signaling and extracellular matrix biology of osteoblast differentiation, as well as for his teaching and service.
He is also a professor of biological chemistry at the U-M Medical School and professor of biomedical engineering at the Medical School and College of Engineering.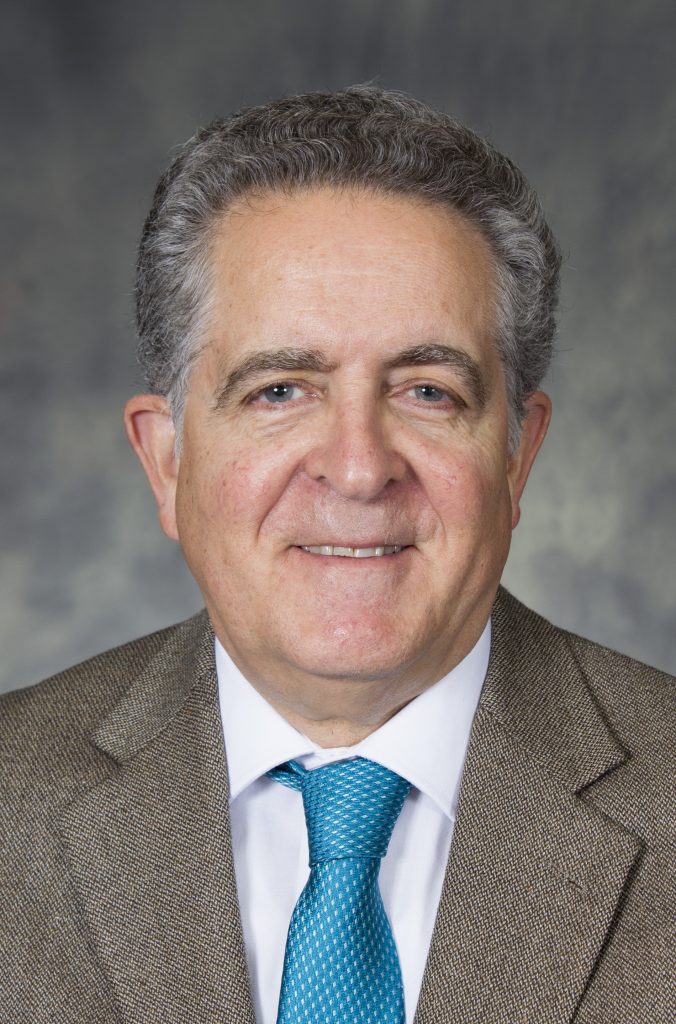 AAAS Fellows are elected each year by their peers serving on the Council of AAAS, the organization's member-run governing body. The title recognizes important contributions to the STEM disciplines of science, technology, engineering and math, including pioneering research, leadership within a given field, teaching and mentoring, fostering collaborations, and advancing public understanding of science.
Franceschi is one of 489 newly elected fellows for 2020 from across the AAAS's 24 sections, including the Section on Dentistry and Oral Health Sciences. A virtual induction ceremony for the new Fellows will be held on Feb. 13, 2021, following the AAAS annual meeting. The organization, founded in 1848, is considered the world's largest multidisciplinary scientific society and a leading publisher of cutting-edge research through its Science family of journals. AAAS has 120,000 members in more than 90 countries around the world. The AAAS seeks to "advance science, engineering, and innovation throughout the world for the benefit of all people."
Research in Franceschi's laboratory at the dental school is focused on the study of signals regulating bone and joint formation with particular emphasis on roles of mechanical loading and extracellular matrix interactions. Ongoing studies are investigating transcriptional mechanisms controlling development of bone and marrow fat, the temporomandibular joint and intervertebral discs. His group is also actively involved in the development of gene therapy approaches to stimulate bone and blood vessel regeneration through the controlled expression of regenerative factors.
Franceschi has published more than 130 papers and been continuously funded by the NIH for the past 35 years. He was the 2008 winner of the Distinguished Scientist Award for Basic Research in Biological Mineralization presented by the International Association for Dental Research.
"I am humbled by this great honor and am particularly grateful to all the members of my laboratory over the past three decades," Franceschi said. "Without all their hard work, none of this would have been possible. In particular, I'd like to recognize Drs. Guozhi Xiao, Chunxi Ge, Yan Li, M. Douglas Benson, Hernan Roca and Fatma Mohamed for their contributions. I also thank Dean Russell Taichman at the University of Alabama-Birmingham and the AAAS Section R Steering Group for nominating me, and Dean Laurie McCauley for her friendship, support and guidance."
Dean McCauley has worked with Franceschi for many years during the course of her own research at the School of Dentistry. "Renny's work has been absolutely fundamental to understanding the cell and biochemical process of bone formation," she said. "The cellular tools and mechanisms he has discovered have been instrumental for utilization by investigators all over the world and have aided our development of better therapeutics for treating a myriad of bone diseases."
In addition to his research, Franceschi teaches at the dental school for courses on Cell and Molecular Biology and Mineralized Tissues. He has mentored many students and researchers, and several former trainees from his lab now hold prominent positions in universities throughout the world.
Franceschi holds a bachelor's degree in zoology from the University of Vermont and a Ph.D. in biochemistry from Purdue University. After completing a two-year postdoctoral fellowship at the University of Wisconsin-Madison, he joined the faculty at the Harvard University School of Public Health as an Assistant Professor of Biochemistry. He later was an Associate Professor at the University of Texas Dental Branch before joining the University of Michigan in 1993 as an associate professor at the dental and medical schools.
He was Associate Dean for Research at the dental school from 2002-05 and has held several leadership roles for professional organizations, including a term from 2000-02 as president of the Mineralized Tissues Group of the International Association of Dental Research and as president of the Association for Osteobiology from 2010-14. He has served on several National Institutes of Health Review Panels, including chair of the Skeletal Biology, Structure and Regeneration Study Section from 2005-07. He has held several editorial board positions for professional journals and has been a peer reviewer for most first-tier biomedical research journals, including Nature, Cell, PNAS, Science, The New England Journal of Medicine and the Journal of Clinical Investigation.
###
The University of Michigan School of Dentistry is one of the nation's leading dental schools engaged in oral health care education, research, patient care and community service. General dental care clinics and specialty clinics providing advanced treatment enable the school to offer dental services and programs to patients throughout Michigan. Classroom and clinic instruction prepare future dentists, dental specialists and dental hygienists for practice in private offices, hospitals, academia and public agencies. Research seeks to discover and apply new knowledge that can help patients worldwide. For more information about the School of Dentistry, visit us on the Web at: www.dent.umich.edu. Contact: Lynn Monson, associate director of communications, at dentistry.communications@umich.edu, or (734) 615-1971.