First newly renovated clinics open as part of school's Blue Renew project

3

min read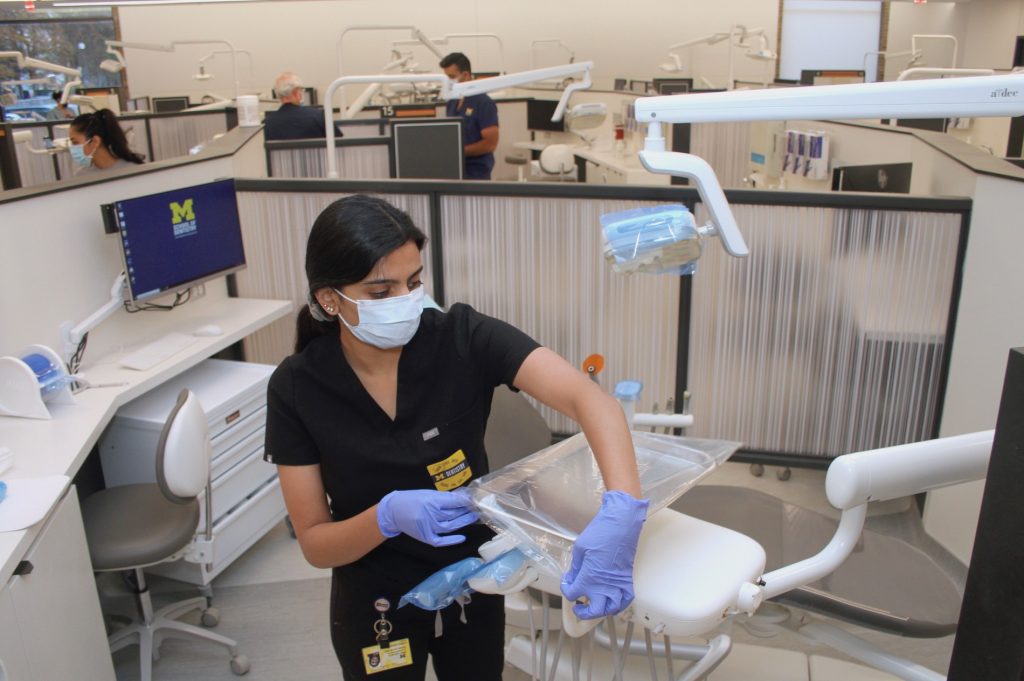 Ann Arbor, Mich., Nov. 9, 2020 – Over the past two months, the dental school has opened newly renovated clinics that are part of Blue Renew, the four-year renovation and expansion project at the school.
Last week, the school opened a new pre-doctoral education clinic, the Victors West (Maize) clinic, in the northwest corner of the first floor of the clinic building. In September, the new Graduate Periodontics Clinic opened on the third floor. In October, the new Bien Air PAES and Delta Dental Integrated Special Care clinics on the second floor opened.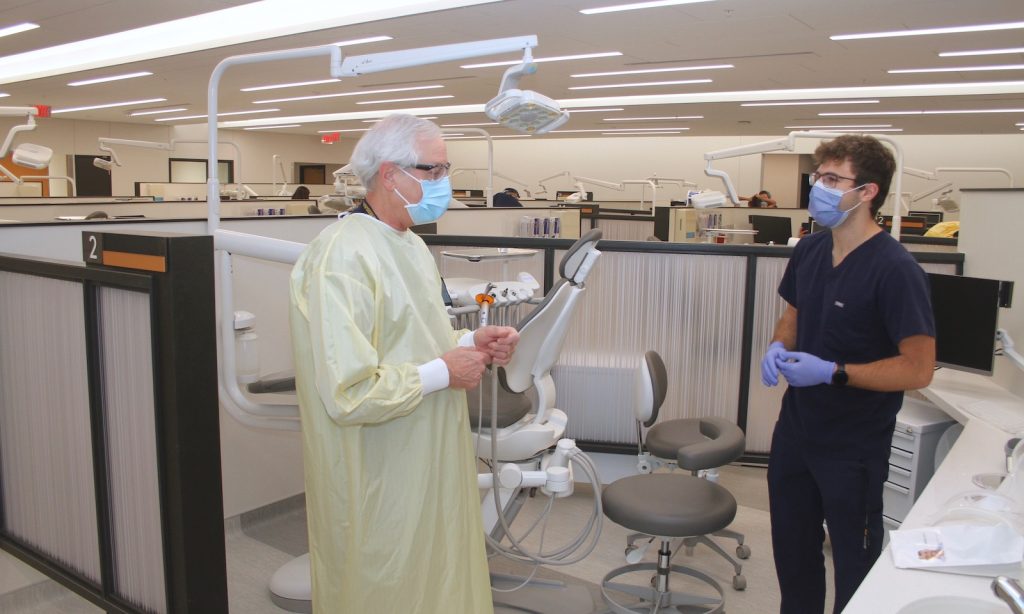 All the renovated clinics feature new dental chairs, operatories, dental equipment and technology. The opening of these clinics is a major milestone in the Blue Renew project, now halfway through the construction schedule. The project calls for additional clinic renovations as well as a 48,000-square-foot addition in the former courtyard of the school.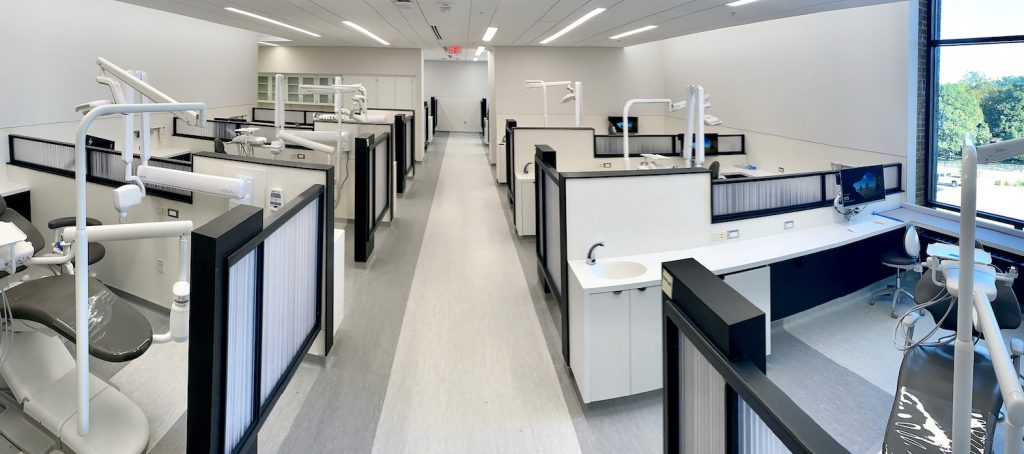 In her announcement of clinic openings, Dean Laurie McCauley mentioned the numerous groups that contributed to the work. "There are many people to thank and not only the Blue Renew team, but also our fabulous Dental Informatics team who turned around computer installations on short order, our Patient Services team who newly stocked all the units and tested equipment, our industry partners who accommodated multiple schedule changes, and our maintenance and custodial groups who cleaned and prepped the areas."
The next wave of clinic renovations and the courtyard addition is expected to be completed in the first half of 2021. More information on the project is available at www.dent.umich.edu/blue-renew.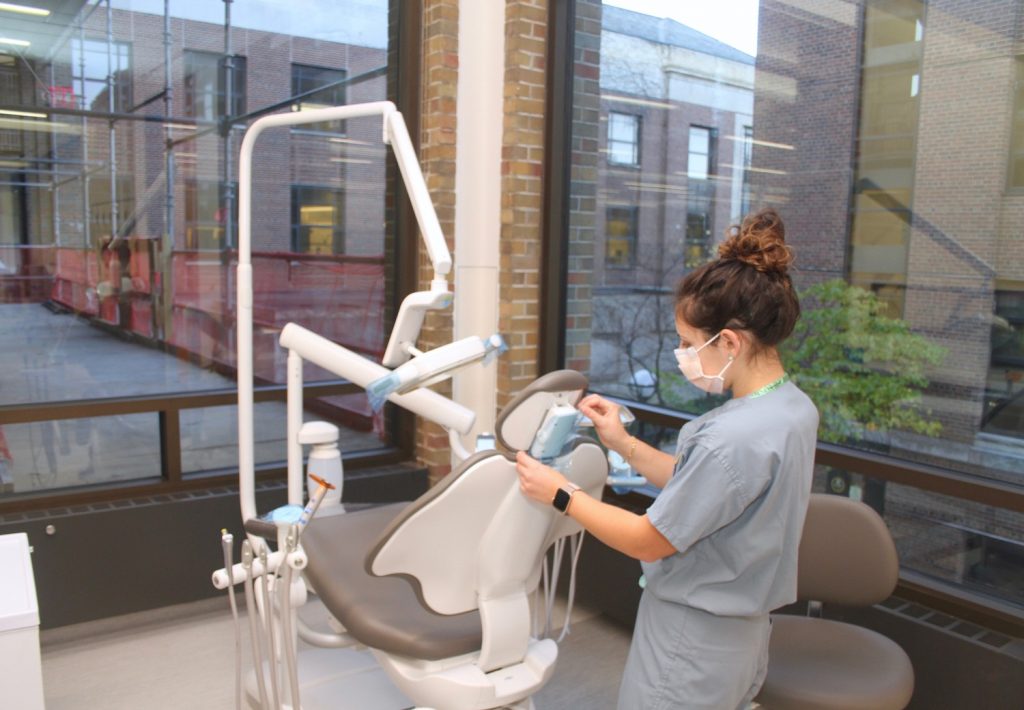 ###
The University of Michigan School of Dentistry is one of the nation's leading dental schools engaged in oral health care education, research, patient care and community service. General dental care clinics and specialty clinics providing advanced treatment enable the school to offer dental services and programs to patients throughout Michigan. Classroom and clinic instruction prepare future dentists, dental specialists and dental hygienists for practice in private offices, hospitals, academia and public agencies. Research seeks to discover and apply new knowledge that can help patients worldwide. For more information about the School of Dentistry, visit us on the Web at: www.dent.umich.edu. Contact: Lynn Monson, associate director of communications, at dentistry.communications@umich.edu, or (734) 615-1971.