Study uncovers new insights into opioid prescribing for dental procedures

3

min read
Ann Arbor, Mich., May 22, 2020 – A study by a team of researchers including a School of Dentistry faculty member sheds new light on how opioids can be prescribed less frequently for pain management after dental procedures.
University of Michigan researchers discovered that opioids are more likely to be prescribed after dental procedures that are performed on the day before weekends and holidays, compared to other weekdays. It may indicate that patients and dentists opt for stronger pain medication offered by opioids because they are concerned that follow-up care may not be available on the weekend or holiday.
The finding offers an opportunity for the dentistry community to continue reconsidering its prescribing of opioids, which are highly addictive for a significant percentage of the population. In addition, recent studies have found that non-opioid pain medications and anti-inflammation drugs are as effective as opioids in helping patients recover from dental procedures.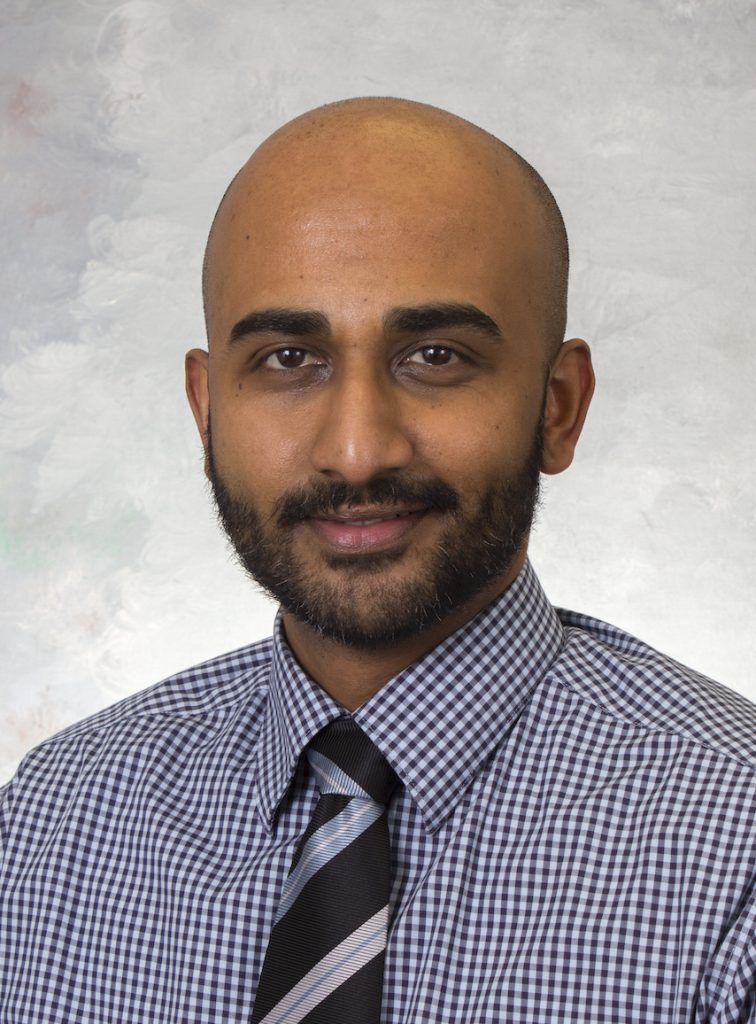 Dr. Romesh Nalliah, Associate Dean for Patient Services at the dental school, was part of the research group that analyzed four years of insurance data from more than 2 million patients. The study is the cover story for the June issue of the Journal of the American Dental Association (JADA). The study was conducted in conjunction with the Opioid Prescribing Engagement Network, or OPEN, that is based at Michigan Medicine.
The study found that patients who had pre-weekend or pre-holiday procedures were 27 percent more likely to pick up an opioid prescription. Teens or young adults were 43 percent more likely than older patients to do so.
Study authors cited several practical implications. "Although patients and dentists might be concerned about the challenges of unmanaged pain on weekends and holidays, opioids are not warranted for most dental procedures and should be replaced with patient education and nonopioid analgesics. Oral health care professionals concerned about postprocedural pain control should consider scheduling complex procedures earlier in the week, when emergency care is available to reduce unwarranted preemptive prescribing of opioids, which might be driving increased opioid fills before weekends and holidays."
Nalliah said patients often seek Friday and pre-holiday appointments for their scheduled procedures to avoid missing work as they recover. "The significance of our study is that, with the help of big data, it begins to unpack potentially harmful opioid prescribing trends that were not previously understood. In the event that we have particular concerns about a given case or patient, we can more deliberately book surgeries when we are available to follow-up." Nalliah said in news release published on the website of the U-M Institute for Healthcare Policy and Innovation (IHPI).
For more information on the study, see the IHPI website here, or go to the JADA website here.
###
The University of Michigan School of Dentistry is one of the nation's leading dental schools engaged in oral health care education, research, patient care and community service. General dental care clinics and specialty clinics providing advanced treatment enable the school to offer dental services and programs to patients throughout Michigan. Classroom and clinic instruction prepare future dentists, dental specialists and dental hygienists for practice in private offices, hospitals, academia and public agencies. Research seeks to discover and apply new knowledge that can help patients worldwide. For more information about the School of Dentistry, visit us on the Web at: www.dent.umich.edu. Contact: Lynn Monson, associate director of communications, at dentistry.communications@umich.edu, or (734) 615-1971.