U-M highlights Dental School's Global Initiatives outreach in Kenya

2

min read
Ann Arbor, Mich., Friday, May 8, 2020 – Students and faculty from the School of Dentistry who travel annually to Kenya to treat school children and teach them about oral health are documented in a feature story and video posted on the university's Global Michigan website.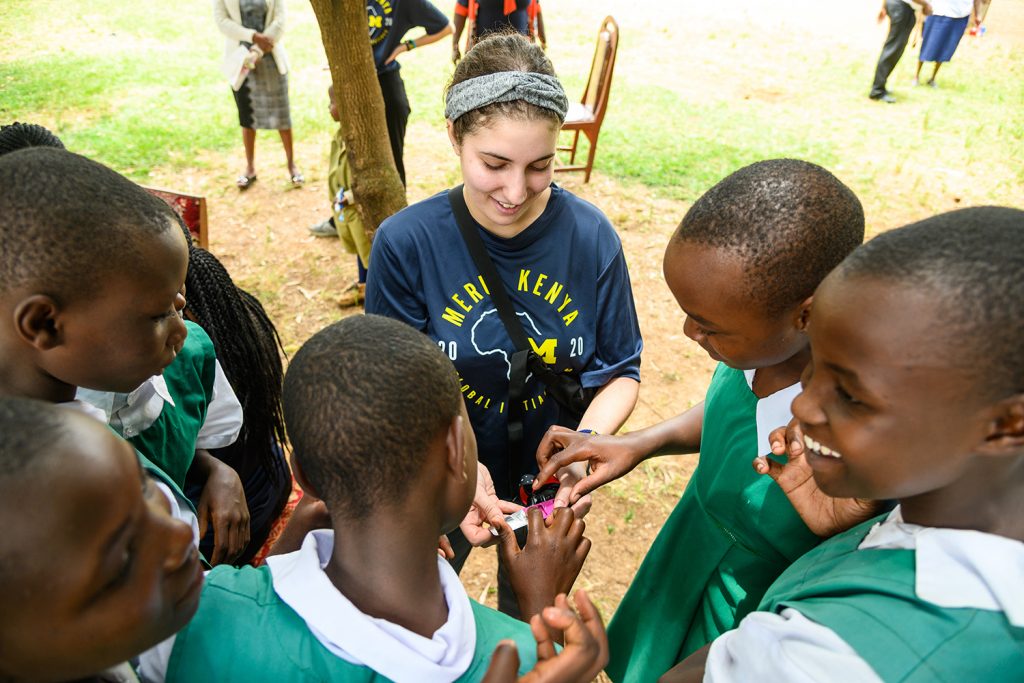 The story documents the two-week trip early this year as part of the school's Global Initiatives in Oral and Craniofacial Health program. This annual trip to Meru, Kenya, not only provides dental care to school children, but also allows for research that tracks the history of the children's oral health from year to year.
Faculty members Dr. Carlos González-Cabezas, who directs the program, and Dr. Robert Eber have been leading the student groups to Meru over the last decade. It is part of a cross-disciplinary partnership with students and faculty from the U-M Medical and Pharmacy schools and College of Engineering.
González-Cabezas notes in the Global Michigan story that the program aims to educate Michigan students to think "at a higher level, to think in a global context, to understand the needs of all types of populations."
The story, photos and video can be found on the Global Michigan website here.
Information about the dental school's Global Initiatives program can be found here.
###
The University of Michigan School of Dentistry is one of the nation's leading dental schools engaged in oral health care education, research, patient care and community service. General dental care clinics and specialty clinics providing advanced treatment enable the school to offer dental services and programs to patients throughout Michigan. Classroom and clinic instruction prepare future dentists, dental specialists and dental hygienists for practice in private offices, hospitals, academia and public agencies. Research seeks to discover and apply new knowledge that can help patients worldwide. For more information about the School of Dentistry, visit us on the Web at: www.dent.umich.edu. Contact: Lynn Monson, associate director of communications, at dentistry.communications@umich.edu, or (734) 615-1971.