Dr. William Giannobile named dean of the Harvard dental school

3

min read
Ann Arbor, Mich., Thursday, April 23, 2020 – Dr. William Giannobile, a longtime faculty member and department chair at the University of Michigan School of Dentistry, has been named Dean of the Harvard School of Dental Medicine, effective Sept. 1, 2020.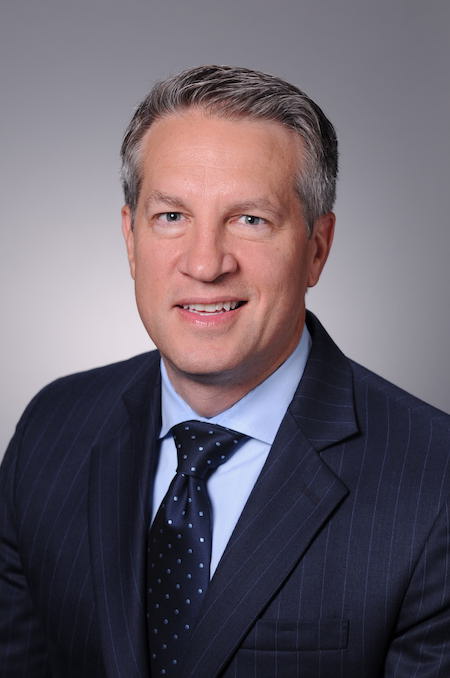 Giannobile is currently the William K. and Mary Anne Najjar Professor of Dentistry and Chair of the Department of Periodontics and Oral Medicine. He is also a Professor of Biomedical Engineering in the U-M College of Engineering.
Giannobile's appointment at Harvard will be a return to the university where he received his Doctor of Medical Sciences in Oral Biology as well as a Certificate in Periodontology. He also completed postdoctoral training in Molecular Biology at the Dana-Farber Cancer Institute and Harvard Medical School. He previously served as a faculty member at Harvard and the Forsyth Institute. His education also includes a DDS and a master's degree in Oral Biology from the University of Missouri.
Giannobile joined the U-M dental school in 1998 as an assistant professor in what was then the Department of Periodontics/Prevention/Geriatrics, advancing to associate professor in 2002 and full professor in 2004. Since 2012, he has led the Department of Periodontics and Oral Medicine, which includes the divisions of Periodontics, Oral Pathology/Medicine/Radiology and Dental Hygiene.
"Dr. Giannobile will be missed for his keen leadership, strong research expertise, and his collegial and inclusive nature," said Dean Laurie McCauley. "Although we will be sad to see him go, we offer our heartfelt congratulations and best wishes to Will on this significant milestone in his distinguished career."
For more than 20 years, Giannobile's NIH-funded research program has focused on oral and periodontal regenerative medicine, tissue engineering and personalized medicine. His lab is a leader in research into periodontal tissue engineering and reconstruction for restoring lost periodontal tissue, diagnostic markers of periodontal and oral diseases, and ways to slow periodontal diseases. He is the co-principal investigator of the Michigan-Pittsburgh-Wyss Regenerative Medicine Resource Center, a national initiative, administered at the U-M dental school, that accelerates the clinical translation of tissue engineering and regenerative medicine-based therapies.
For the past 10 years, Giannobile served as the Editor-in-Chief of the Journal of Dental Research, a publication of the International Association for Dental Research, and is currently the president of the Osteology Foundation. He has published and lectured extensively, receiving numerous honors from his peers. They include the Norton M. Ross Award for Excellence in Clinical Research from the American Dental Association as an individual who has made significant contributions in clinical investigations and treatment of craniofacial, oral and dental diseases. He is a fellow of the American College of Dentists and the American Association for the Advancement of Science, as well as a Diplomate of the American Board of Periodontology.
Harvard's announcement of Giannobile's appointment can be found on its website here.
###
The University of Michigan School of Dentistry is one of the nation's leading dental schools engaged in oral health care education, research, patient care and community service. General dental care clinics and specialty clinics providing advanced treatment enable the school to offer dental services and programs to patients throughout Michigan. Classroom and clinic instruction prepare future dentists, dental specialists and dental hygienists for practice in private offices, hospitals, academia and public agencies. Research seeks to discover and apply new knowledge that can help patients worldwide. For more information about the School of Dentistry, visit us on the Web at: www.dent.umich.edu. Contact: Lynn Monson, associate director of communications, at dentistry.communications@umich.edu, or (734) 615-1971.