U-M's XR Initiative funds faculty member's VR research

3

min read
Ann Arbor, Mich., April 3, 2020 – School of Dentistry faculty member Hera Kim-Berman is leading one of six projects that have received the first wave of funding under the University of Michigan's new Extended Reality, or XR, Initiative.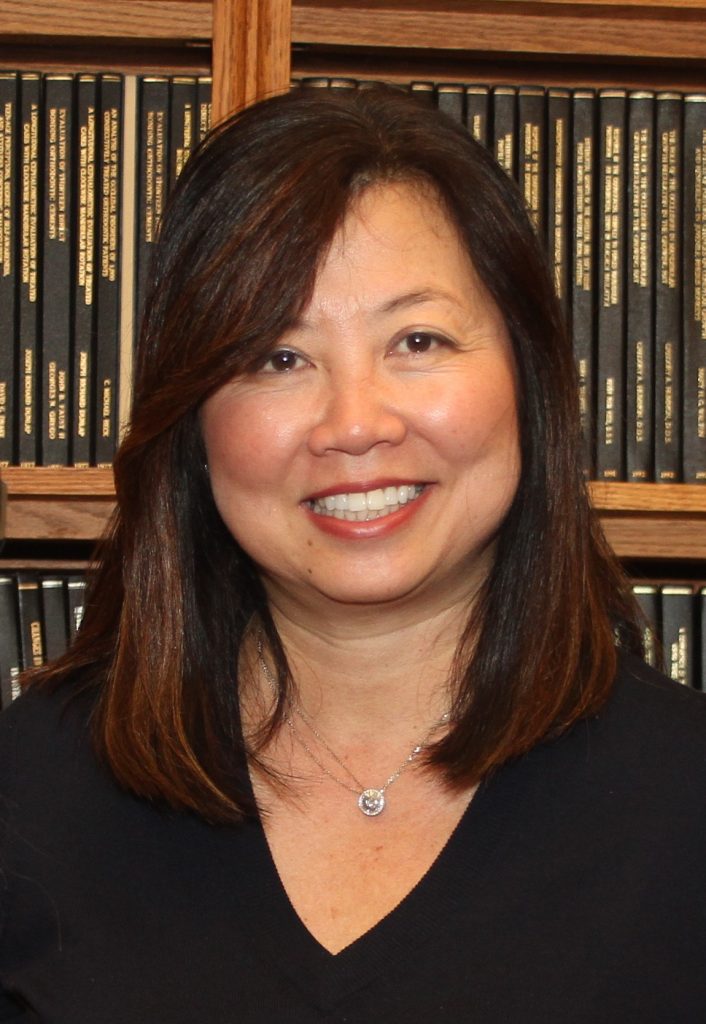 Dr. Kim-Berman, Graduate Orthodontic Program Director and Clinical Assistant Professor in the Department of Orthodontics and Pediatric Dentistry, received funding for a project that will examine student learning about head and neck anatomy and diagnosis of pathology using cone beam computed tomography (CBCT) and virtual reality (VR) methods. The study will assess the effectiveness and efficiency of student learning as well as student user experience by pairing VR with CBCT data to create advanced 3-dimensional images of dental patients.
The new U-M initiative, supported by the Office of the Provost, calls for the university's Center for Academic Innovation to fund projects and experiments that integrate XR into residential and online curricula, and to encourage public-private partnerships to develop new XR-related educational technology. XR is a term that refers to human-machine interactions that combine various degrees of computer-generated real and virtual interactions, such as augmented reality, mixed reality and virtual reality.
Kim-Berman said the newly funded study is a next step in combining modern medical imaging technology and VR for evaluating patient image data. By wearing a VR headset, dentists and dental students view and manipulate 3-dimensional images in order to examine a patient's skull and 3-D images from many different angles and views.
Kim-Berman said interpretation of CBCT scans can be challenging to many students. The study will use a new VR application that combines the patient's realistic rendered 3-D anatomy overlaid with the CBCT images to assist in identifying normal anatomy and pathology.
The software, called ImmersiveView, was developed by Immersive Touch, Inc., a private VR and augmented reality company based in Chicago, Ill. It will be used with Oculus Rift headmounted devices and Touch controllers developed by Oculus, Inc. The Oculus Education group has been a longstanding corporate partner of the university and has supported a number of research projects in the school.
"This VR tool aims to improve visualization and manipulation with intuitive natural user interface, which may improve student mastery in interpreting CBCT images, especially in students with diminished visual-spatial ability," Kim-Berman said. "Despite much optimism about the educational potential of VR, there still remains limited understanding of how learners will interact with these technologies and whether they will embrace their potential as learning resources."
Other collaborators from the dental school include Dr. Erika Benavides, Clinical Professor, and Dr. Fabiana Soki, Clinical Assistant Professor, both in the Department of Periodontics and Oral Medicine; Vidya Ramaswamy, Associate Director of Curriculum and Program Evaluation; first-year dental student Brianna Kosecki; and Adam Barragato, lead instructional learner in the Dental Informatics department.
In addition to $15,000 in funding from the XR Initiative, the project has received a Roy H. Roberts Family Award for Excellence grant of $10,000, support from the School of Dentistry and in-kind support from the Center for Academic Innovation.
For more information on the program and other recipients, see coverage in the University Record.
More details on the XR Initiative can be found on the Center for Academic Innovation website.
###
The University of Michigan School of Dentistry is one of the nation's leading dental schools engaged in oral health care education, research, patient care and community service. General dental care clinics and specialty clinics providing advanced treatment enable the school to offer dental services and programs to patients throughout Michigan. Classroom and clinic instruction prepare future dentists, dental specialists and dental hygienists for practice in private offices, hospitals, academia and public agencies. Research seeks to discover and apply new knowledge that can help patients worldwide. For more information about the School of Dentistry, visit us on the Web at: www.dent.umich.edu. Contact: Lynn Monson, associate director of communications, at dentistry.communications@umich.edu, or (734) 615-1971.