Dental Hygiene Alumni Profile: Amber Harpster

2

min read
This profile is one in a series highlighting U-M School of Dentistry dental hygiene alumni.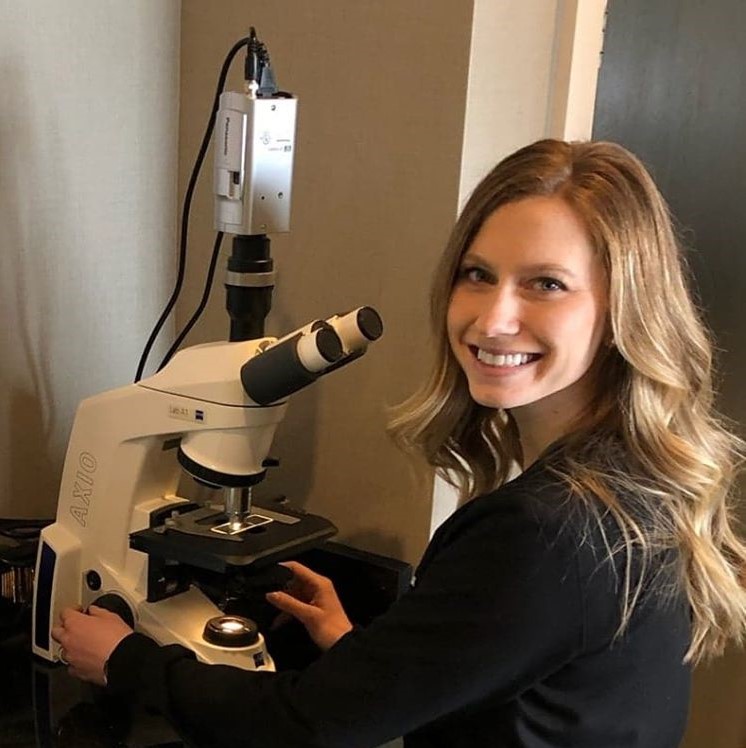 When Amber graduated from an associate dental hygiene program in 2012, she knew that she wanted to continue her education by obtaining a Bachelor of Science degree in dental hygiene. When a University of Michigan dental hygiene faculty member visited her community college, she decided on her next step. "I knew that I wanted to further my dental hygiene career beyond a clinical setting and I felt that the University of Michigan would be the best route for the career path I desired," she said.
Amber began the U-M Dental Hygiene Degree Completion E-Learning Program in 2012. The program fit her needs perfectly because she could gain clinical experience in private practice while earning her Bachelor of Science degree online. Amber continued working in private practice until completion of her dental hygiene bachelor's degree in 2014.
Amber gained two years of clinical experience along with additional knowledge that provided an opportunity for a leadership role at her current dental office. In addition to treating patients, Amber is responsible for interviewing and hiring dental hygiene employees, organizing and filling the schedule, ordering supplies, creating new health fact sheets and informational guides for patients, and tracking production and projected goals.
"I would not have been prepared in my current professional role or in planning my future aspirations without my education and experience gained through my course work at the University of Michigan," she said.
Learn more about the Dental Hygiene Degree Completion Program here.
Read more on our Facebook page.